Home
Dirty Tackle
German player apologizes for reminding Brazil of the "7–1" after Olympic final
German player apologizes for reminding Brazil of the "7–1" after Olympic final
August 21, 2016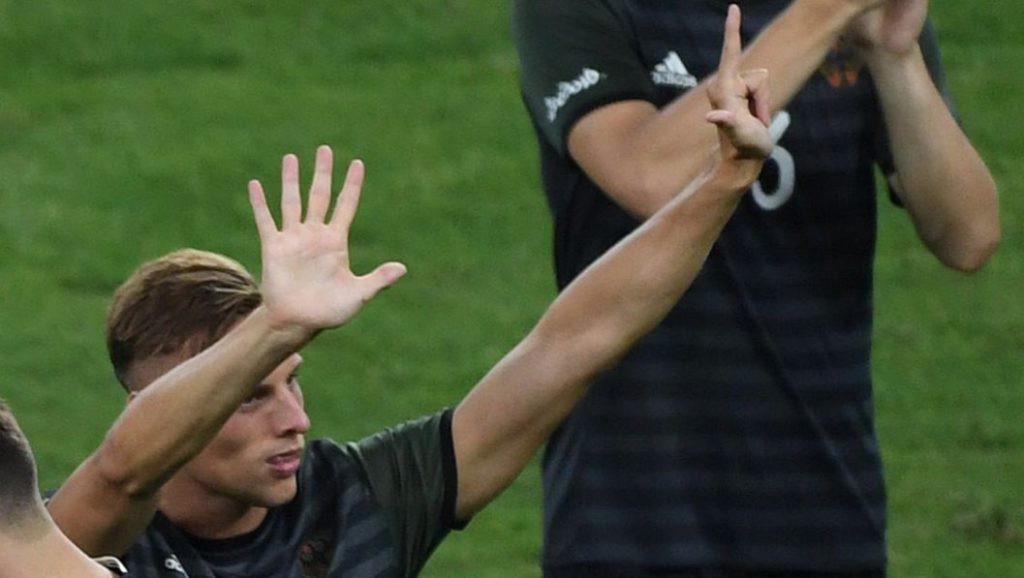 In the immediate aftermath of Neymar/Brazil beating Germany on penalties in the men's Olympic final, Robert Bauer held up seven fingers as he walked off the pitch in reference to Germany's 7–1 win against Brazil at the 2014 World Cup. Naturally, the Brazilian crowd did not appreciate this reminder of the national shame that their first ever Olympic gold in football can't make up for, but it wasn't Germany's only reference to it, either.
The German football federation's Twitter account slipped in a reference earlier in the night…
Who knows? Germany could still score seven… #BRAGER #Rio2016 🇩🇪🇧🇷

— Germany (@DFB_Team_EN) August 20, 2016
Bauer was quick to make an apology, though — posting an image of himself wearing Neymar's shirt along with a message written in Portuguese on Instagram. He wrote (translation via Goal.com):
"During the game I acted emotionally. If I have offended anyone with this action, I offer 1,000 apologies.
"It was a huge pleasure to play football in this country that is so receptive and with such happy people.
"I congratulate all the Brazilian people for the gold medal."
"…oh, and 7–1 7–1 7–1 7–1" Bauer added, before erasing.
WELL, IT DEPENDS ON WHAT YOU MEAN BY "FREE."
Enter your best email for full access to the site.