Home
Dirty Tackle
Marcin Wasilewski sacrifices Leicester's EFL Cup campaign to get humanity's revenge on Diego Costa
Marcin Wasilewski sacrifices Leicester's EFL Cup campaign to get humanity's revenge on Diego Costa
September 20, 2016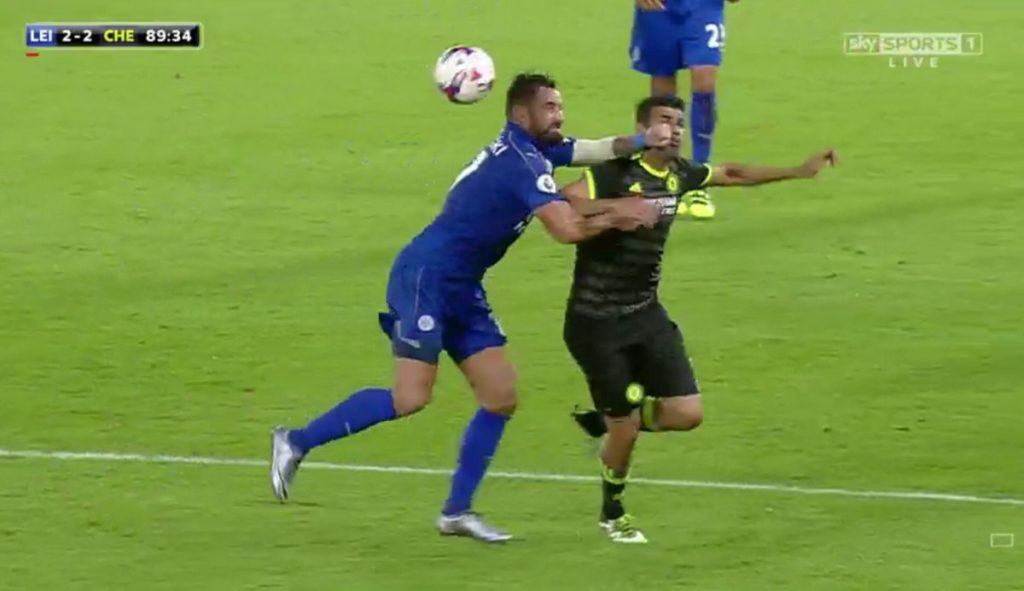 A pair of goals from Shinji Okazaki gave Leicester an early 2–0 lead against Chelsea in the EFL Cup, but defenders Gary Cahill and Cesar Azpilicueta scored on either side of halftime to equalize for the visitors. In the second half, with survival in the competition on the line, Chelsea brought in destroyer of worlds Diego Costa and in the 89th minute, Leicester defender Marcin Wasilewski was sent off for delivering a blatant forearm to Costa's face, seemingly for no reason other than the fact that he is Diego Costa.
Of course, to many, this was more than enough reason. Costa has tormented English football with similar moves for more than two years and has rarely been punished to his victims' liking. So Wasilewski will likely get a few fruit baskets from other Premier League clubs for his sacrificial act of revenge, which went on to cost 10-man Leicester the game.
Cesc Fabregas scored twice in extra time to give Chelsea the 4–2 win and a place in the fourth round. But some will still say that Wasilewski's act was totally worth it.
Contributors
Howler
TAGS
WELL, IT DEPENDS ON WHAT YOU MEAN BY "FREE."
Enter your best email for full access to the site.