Jose Mourinho and David Moyes are living inescapable nightmares
November 1, 2016
It's a good old fashioned sad-off!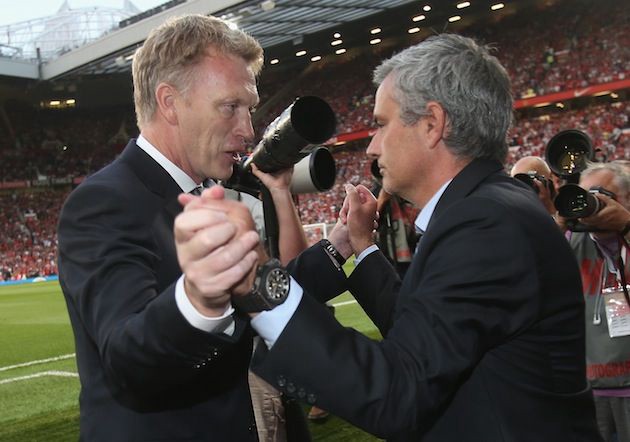 Jose Mourinho and David Moyes are arguably the two saddest managers in the Premier League right now. Mourinho was sent to the stands as his Man United only managed a 0–0 draw with Burnley, leaving them in eighth place while Moyes' Sunderland remain winless and at the bottom of the table through 10 matches.
Seems that José Mourinho, who was sent to the stands, wasn't the only one whose acca was screwed by Manchester United. pic.twitter.com/34oTJOBDL7

— Gary Lineker 💙💛 (@GaryLineker) October 29, 2016
As both men have recently revealed, their workplace troubles have bled into their personal lives, creating an unwanted competition to see who's sadder.
http://sports.yahoo.com/blogs/soccer-dirty-tackle/david-moyes-jose-mourinho-set-bar-high-most-201247315.html
Mourinho, who is living an isolated existence in a Manchester hotel (perhaps unsure whether he'll be around long enough to make buying a home worthwhile) while the rest of his family remains in London, told Sky Sports:
"For me, it's a bit of a disaster because I want sometimes to walk a little bit and I can't. I just want to cross the bridge and go to a restaurant. I can't, so it is really bad.
"But I have my apps and I can ask for food to also be delivered, which I do sometimes."
Meanwhile, David Moyes told reporters that his team's record has him in a more literally dark place. From Reuters:
"It's damning, I agree," Moyes added. "It does make me feel lousy, and I do. I don't feel good about it but you've got to take it. I probably spend Saturday night, and quite often, in a darkened room somewhere.
"Sunday gets a wee bit better, but not much, and hopefully by the time Monday morning comes, you are ready to go again.
"You've got to get it out of the system and you are up and running again. And I'll do that again on Monday."
It was just a few short years ago that Mourinho said he felt sorry for Moyes in the midst of a brief and terrible spell at Man United that is turning out to be remarkably similar to what Mourinho himself is experiencing there right now.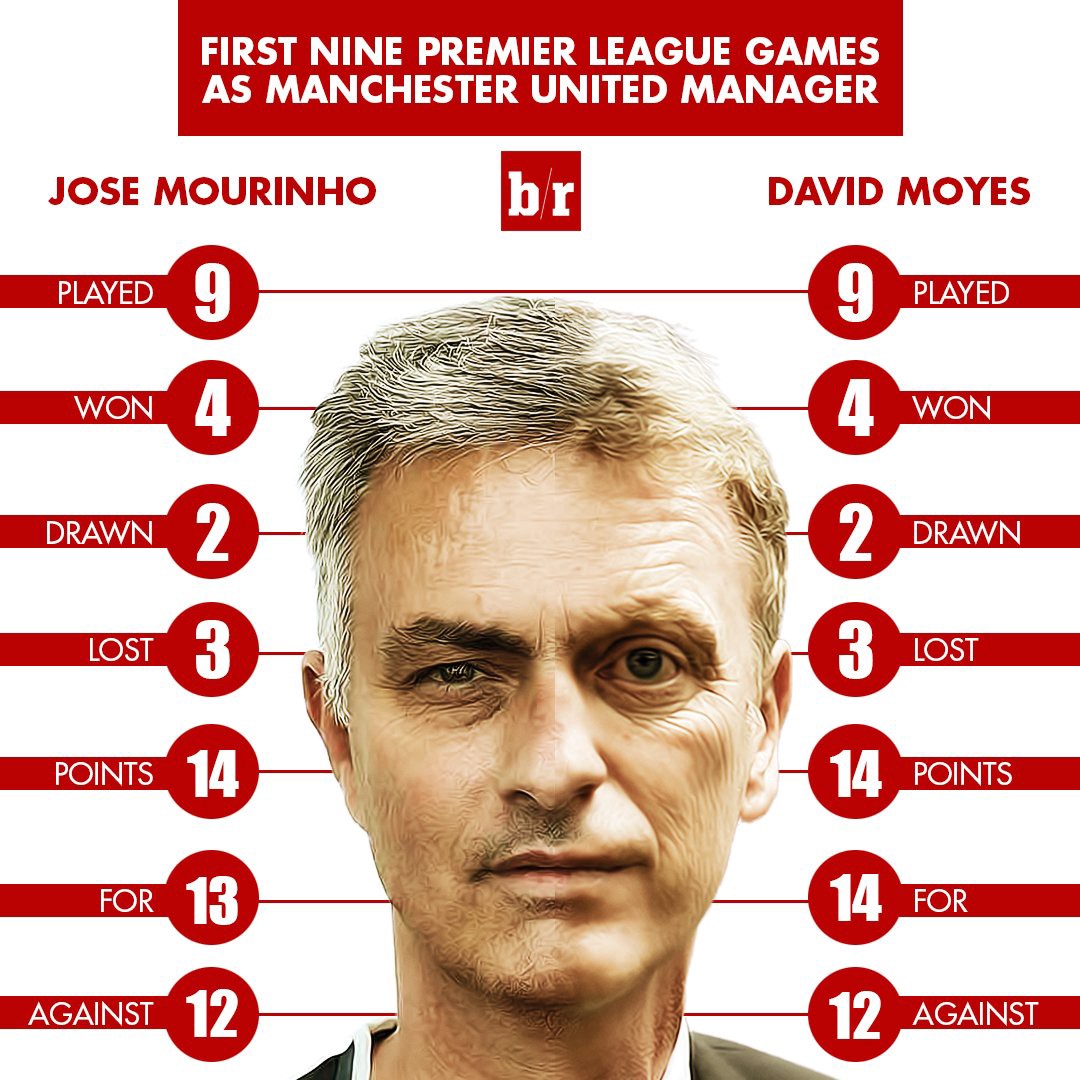 Given their shared misery, they should reach out to one another and no longer suffer in solitude. Help each other through this difficult period. Maybe they could silently Facetime while sitting alone their respective darkened rooms, each occasionally muttering Marouane Fellaini's name. Or they could make plans to start a new football club together. One without owners who will sack you or players who will let you down. One that never loses and exists wherever your family wants to live. It could revolutionize the game! Then the names Mourinho and Moyes will be beloved and synonymous with success once more! Think how wonderful it will be! And then pay the food delivery guy, apologize for holding him up, and close the door before he can ask why there aren't any lights on and "Mad World" by Tears for Fears keeps playing on repeat.

Contributors
Howler
TAGS
WELL, IT DEPENDS ON WHAT YOU MEAN BY "FREE."
Enter your best email for full access to the site.