A recommendation on what to watch this weekend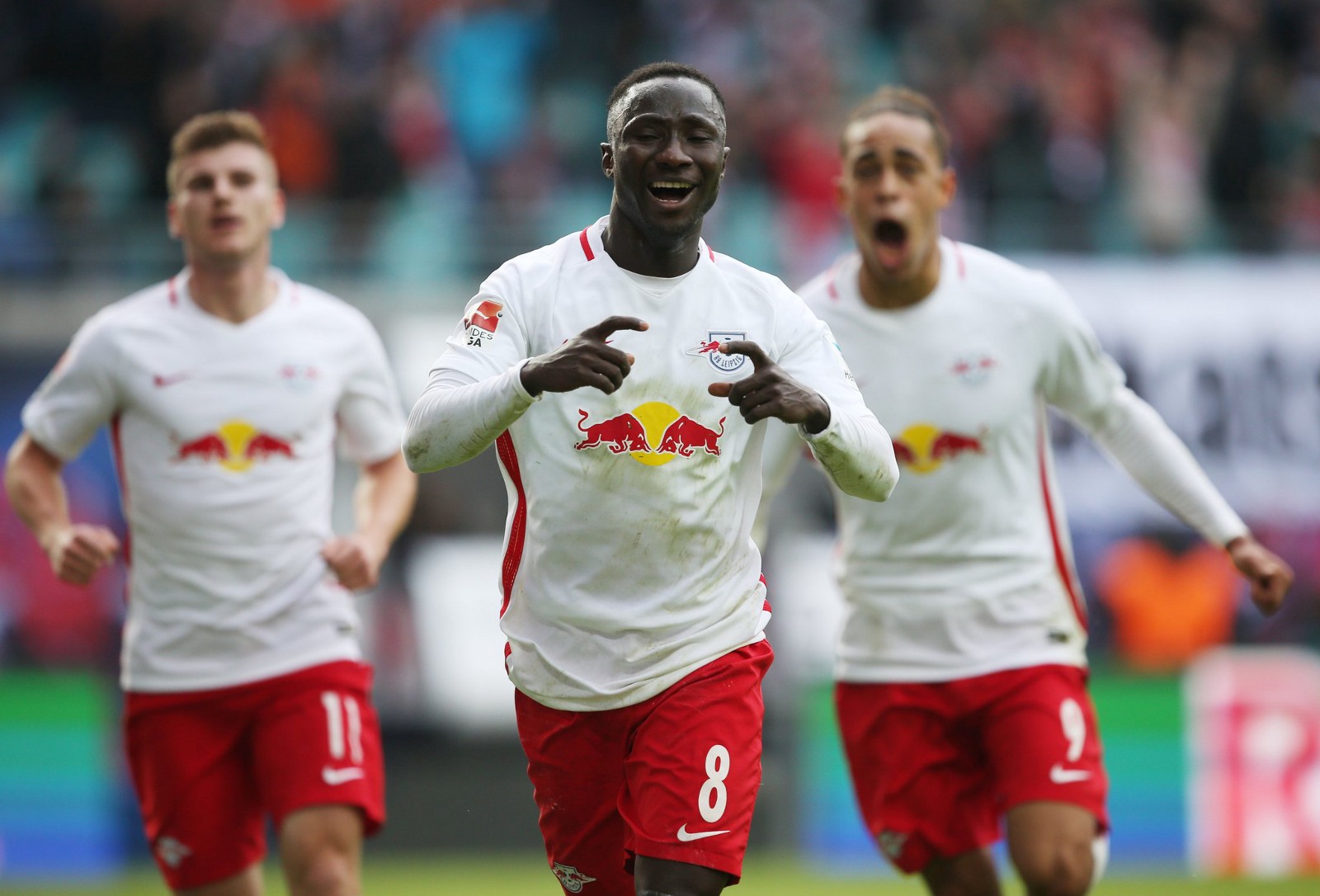 Sometimes promotion and relegation dreams come true. RB Leipzig was founded in 2009 and started in the fifth division with the ambitious goal of getting to Germany's top flight in eight years. This year, the team arrived in the Bundesliga ahead of its predetermined schedule, winning in just its second year in the 2. Bundesliga, thanks in part to the league's then-record signing Davie Selke.
The rapid rise hasn't been without criticism from some circles, who see their Red Bull sponsorship and aggressive ambition as something of an affront. A Guardian article from September, proclaiming them "the most hated team in German football," quoted one fan who sniffed, "Leipzig plays football in order to sell a product and a lifestyle." As German teams can't name themselves after sponsors, the RB stands for "Rasenballsport" (lawn ball sports), though everyone knows what RB really stands for. (Especially the Dynamo Dresden fans who welcomed them in a German Cup match earlier this season by throwing a severed bull's head onto the pitch, which begs several unspeakable questions.)
https://www.whatahowler.com/rb-leipzig-manager-injures-himself-while-trying-to-dodge-celebratory-beer-shower-2d49f1f12f5
Getting to the Bundesliga (no matter how) is one thing, but staying there is quite another, and nine matches in, RB Leipzig is unbeaten and remarkably in second place. Bayern Munich's certainly aware: No less a figure than former Bayern Munich president Uli Hoeness praised them earlier this week as a "very strong" side, though he also snarked, "They have the advantage of lying on the sofa during the week when we are in Champions League rhythm."
Those curious to check out RB Leipzig for themselves—including American prospect Terrence Boyd—have the chance Sunday (Fox Sports 1, 9:30 am ET, and that's Standard time, so turn your clocks back Saturday night). They'll face a Mainz team they have some recent odd history with—in 2015, Leipzig tried to entice then Mainz coach Thomas Tuchel to come over, but Tuchel instead opted for a decidedly-more-enticing Borussia Dortmund. Who would have guessed, less than two years later, that the spurned Leipzig would have leapfrogged them in the standings—indeed, in these particular standings?

Contributors
Howler
TAGS
WELL, IT DEPENDS ON WHAT YOU MEAN BY "FREE."
Enter your best email for full access to the site.