Home
Dirty Tackle
Leicester City advance in Champions League with more wins than they have in the Premier League
Leicester City advance in Champions League with more wins than they have in the Premier League
November 23, 2016
They're Leicester City and they'll win where they want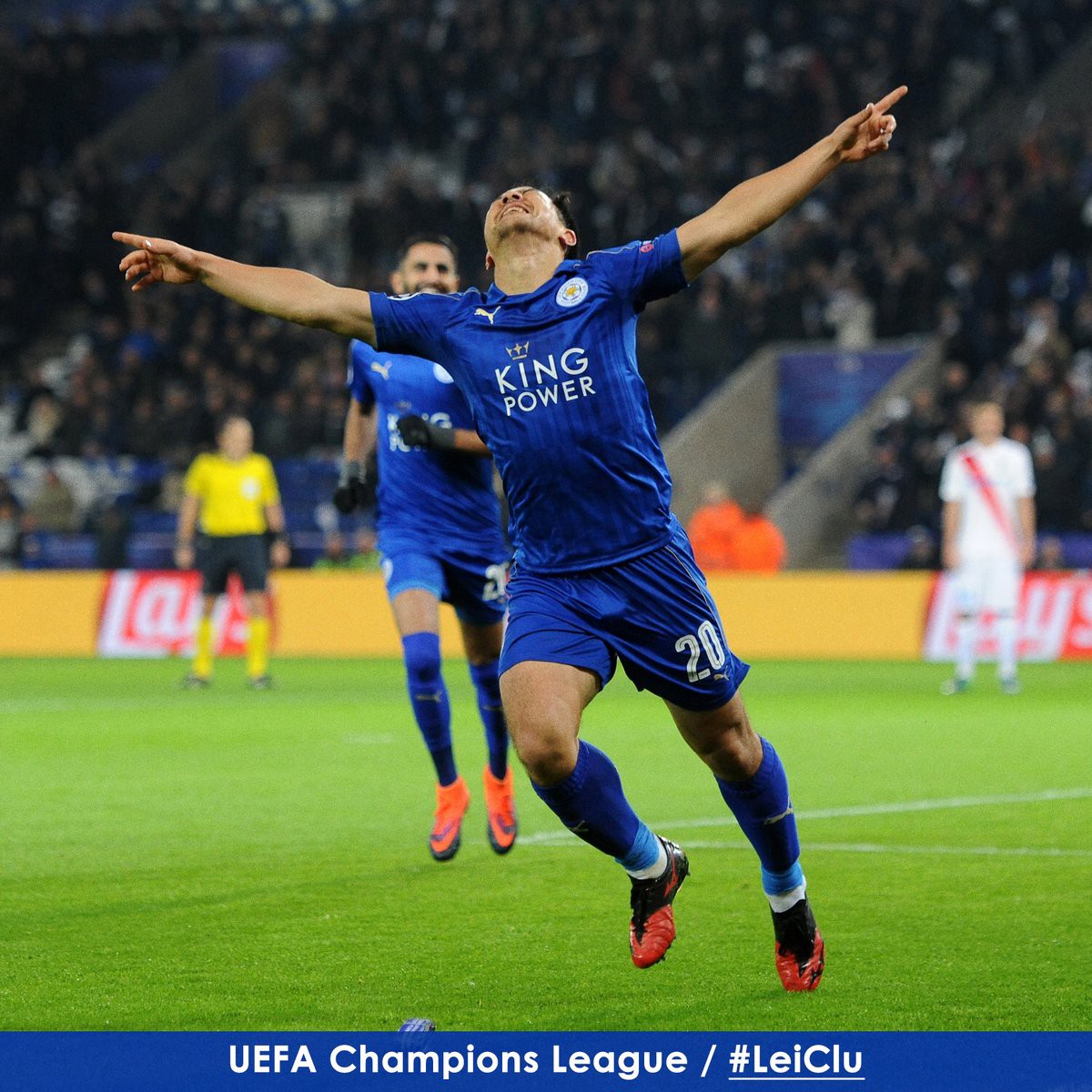 Leicester City shocked the world by winning the Premier League last season. So what did you think they would do this season? Win it again? That would be stupid and boring. And by currently sitting 16th in the Premier League—just two points above the drop zone—Leicester are making it crystal clear that they don't give a shit about winning it again, either.
No, they're leaving the piddly little Premier League to small-time clubs like Man United, Chelsea, and Liverpool. What Leicester City care about is the Champions League. And they've proven that by winning their group—one that also includes Porto, Copenhagen, and Club Brugge—with a match to spare and one more win (four) in five European matches than they have 12 Premier League matches this season (three).
Since this is Leicester's first appearance in the Champions League, this is also the first time they've reached the tournament's knockout stage—a feat it took Man City three consecutive tries to accomplish. With the Champions League on lock, Foxes manager Claudio Ranieri now has the difficult task of convincing his players to actually care about the uncultured backwater that is the Premier League so they can try and avoid relegation.
From Leicester's official website:
"It is unbelievable, to be top of the group," said Ranieri. "I am very happy and very proud. I am happy for my players, for my chairman, for the fans — for everybody.
"We have another journey now through the knockout. Unbelievable. It is very important to be top of the group but our minds must now go on the Premier League because I want to push my players to think about the Premier League.
"Now our job is done. We won the group. I don't know which team we will play but it will be a fantastic team.
"But now we have to go back. In the Premier League we are very close to the relegation and we must play at the same level as the Champions League because when we want to do something we achieve something.
"We must concentrate on the Premier League now."
"Must" is a strong word. I'd go with "might as well." As in, "This Champions League business is easy peasy, so we might as well embarrass everyone back home again, too." What I'm trying to say is that, at this rate, Leicester will win the 2018 World Cup. While playing in League One.

Contributors
Howler
TAGS
WELL, IT DEPENDS ON WHAT YOU MEAN BY "FREE."
Enter your best email for full access to the site.