When losing 4–0 to Costa Rica might not be the worst part of your week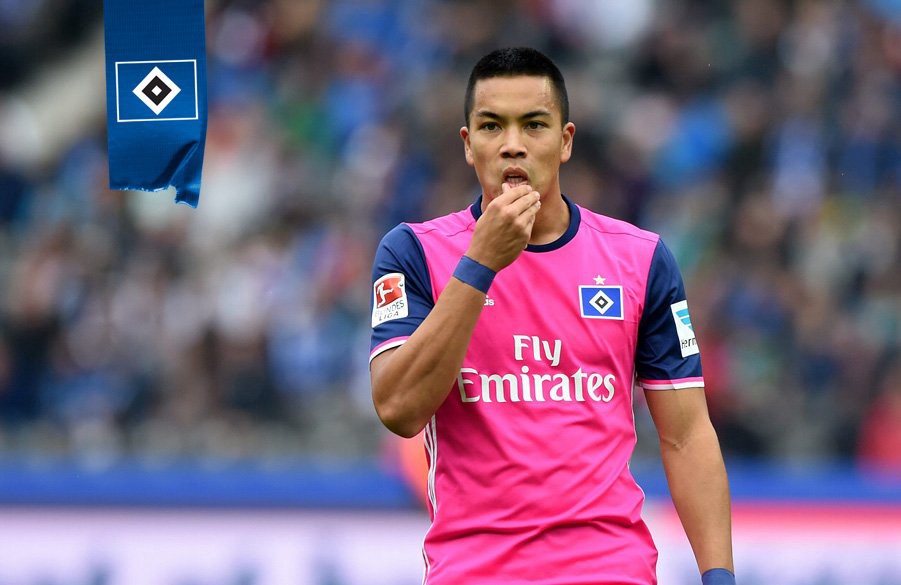 Poor Bobby Wood. Last Friday, he had what looked to be a triumphant equalizer (not an oxymoron) against Mexico, only to bear witness to the team's late set-piece collapse. On Tuesday, he was part of a historic capitulation against Costa Rica, leading to general hand-wringing about Coach Klinsmann and the U.S.'s 2018 World Cup hopes. Some American players get to escape into more promising club prospects—most notably, Jozy Altidore and Michael Bradley, who begin a home-and-away playoff series against Montreal on Tuesday. Bobby Wood, on the other hand, has to return to Hamburger SV.
Oh, Hamburger. Dead last in the Bundesliga, winless in all eight matches so far this season, a goal differential of minus-19, on its second coach (and an interim one at that), and they've lost their last three matches by three-goal margins. Wood's been a bright spot on the team as one of its two leading scorers, but when it's he and Nicolai Muller on two goals each and everyone else on the schneid, it makes for a bleakness that doesn't exactly balm the wounds of the Hex.
Enter Hoffenheim into Bobby Wood's world this Sunday (9:30 am ET, Fox Sports 1). Hoffenheim, with 29-year-old Boy Wonder manager Julian Nagelsmann—Germany's answer to Eddie Howe—at the helm, prodigy of fellow Boy(ish) Wonder Dortmund manager Thomas Tuchel, who considers coaching to be "30 percent tactics and 70 percent social competence." Hoffenheim, who was on the precipice of relegation last season before Nagelsmann was hired in February—a hiring one critic called a "public relations stunt"—and steered them to safety. Hoffenheim, whose team scout admitted earlier this week that he "discovered" Roberto Firmino in the Brazilian second division in 2011 via Football Manager. Hoffenheim, who heads into the weekend third in the Bundesliga standings, perhaps poised to heap even more misery upon Bobby Wood's week, were that even possible.

Contributors
Howler
TAGS
WELL, IT DEPENDS ON WHAT YOU MEAN BY "FREE."
Enter your best email for full access to the site.