Home
Dirty Tackle
•
Soccer
Referee experiments with not sending off Sergio Ramos, Real Madrid win Club World Cup
Referee experiments with not sending off Sergio Ramos, Real Madrid win Club World Cup
December 19, 2016
It turns out keeping 11 men on the pitch can really help a team avoid a major upset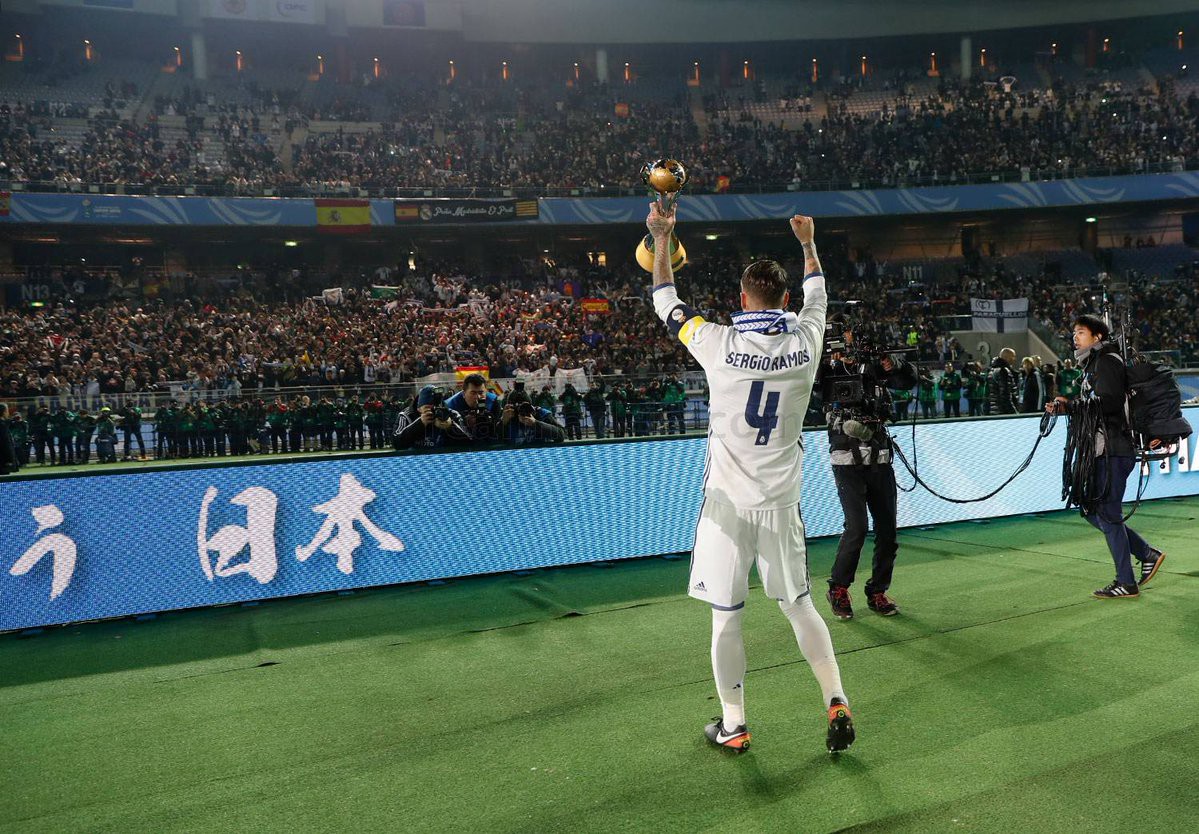 Real Madrid likely thought that their Club World Cup final against local side Kashima Antlers was just a formality, especially after Karim Benzema opened the scoring in the ninth minute. But then Kashima struck back, scoring on either side of halftime to take a 2–1 lead. Cristiano Ronaldo equalized from the penalty spot in the 60th minute and with the score still 2–2 near the end of regulation time Sergio Ramos happened.
Now, at this stage in a match, this can mean one of two things: Either he scored a decisive goal or Real Madrid's all-time leader in red cards added to his total. Already on a yellow, Ramos appeared to have earned a second to put his side at a disadvantage for extra time. The referee reached into his pocket, but he pulled out nothing. Ramos stayed on the pitch and Cristiano scored twice more in extra time to complete his hat trick and give Real madrid their second Club World Cup title.
After the match, Ramos and Ronaldo appeared to joke about the ref's pocket fake out.
Perhaps the ref was just curious to see what would happen if he didn't eject Ramos. How many bookable offenses could be rack up in a single match? After all, it was only the Club World Cup and they were already experimenting with video technology, so why not experiment with a Sergio Ramos behavior challenge, too?
Zidane ended up substituting Ramos in the 108th minute, as he probably didn't want to test his luck any further. And in the end, Goliath beat David with a bit of help from the referee, then had a hearty laugh. After all, Leicester City already did the underdog thing this year, so letting that happen again would just be a little too cliche.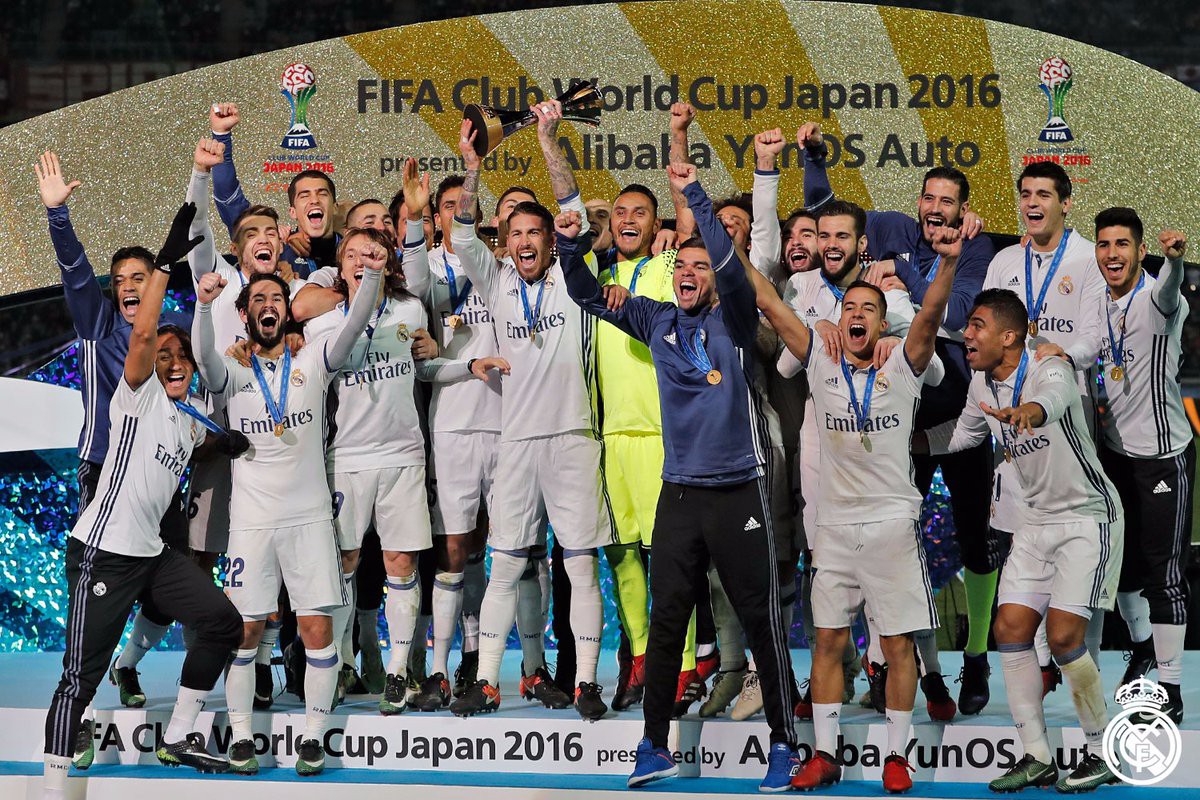 Contributors
Howler
TAGS
WELL, IT DEPENDS ON WHAT YOU MEAN BY "FREE."
Enter your best email for full access to the site.