Home
Dirty Tackle
Brede Hangeland shares spectacular anecdotes about Dimitar Berbatov and Emmanuel Adebayor
Brede Hangeland shares spectacular anecdotes about Dimitar Berbatov and Emmanuel Adebayor
January 27, 2017
"I have never seen a man get so many massages"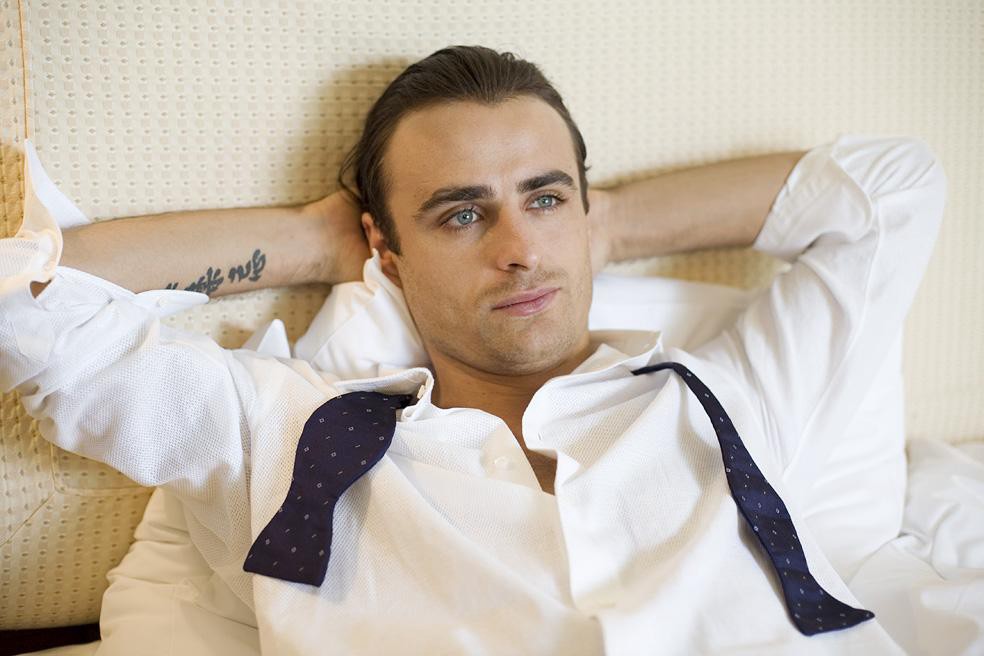 Retired Norway international Brede Hangeland appeared on the Heia Fotboll podcast and shared some truly brilliant tales about modern football's kings of chill Emmanuel Adebayor and our old pal Dimitar "The Continental" Berbatov.
While discussing the laziest players he came across during his playing days, the former Fulham and Crystal Palace defender shared two anecdotes about Adebayor—one when they were opponents and one when they were teammates at Palace. First, a tale I'm calling "A Valued Opinion" (via ESPN):
"This was incredible … Fulham was attacking and I was standing by the halfway line marking Adebayor, and he says to me: 'Ah, I'm hungry,'" Hangeland said. "I said, 'What?' He said 'I'm hungry. I can't wait for the game to finish. I want to go to a restaurant. Do you know a good restaurant in London, Hangeland?' In all my years, I've never had the kind of conversation I had in the centre circle at White Hart Lane."
This is a stroke of genius from Adebayor for two reasons: 1) He gets a line on a good post-match meal. And 2) He totally mindfucks an opposing defender. This exchange clearly burrowed deep into Hangeland's head, not just for its strangeness, but for the fact that Adebayor was playing for the home side at the time. This is like if you have a guest to your house and ask them if they can recommend a good restaurant in your neighborhood. While you play Mario Kart against them. It's going to throw them for a loop.
Hangeland's second Adebayor story further proves this next-level brilliance.
"When we had strength training, he would sit in the weight room on a chair with a cup of coffee and a muffin," the Norwegian said. "We knew that he was being paid by three clubs at the same time [Manchester City, Tottenham and Palace] … and he was sitting in the gym drinking coffee."
Getting paid by three clubs at the same time to drink coffee and eat muffins instead of training. This is a person who has life figured out in a way few people do. But, according to Hangeland, one of those few is Dimitar Berbatov.
"I have never seen a man get so many massages. I'm sure he spent more time getting massages than he did training, guaranteed," Hangeland said. "Because the guy who would give the massages was a good friend of mine."
It should come as no surprise that The Berba is someone who enjoys a good, long massage (perhaps using mayonnaise as a sensual body grease). In fact, the only part of this that does surprise me is that he wasn't smoking while he was being massaged.
Anyway, both Adebayor and Berbatov were members of the Premier League Team of the Year during their careers and Brede Hangeland wasn't. So let this be a lesson on working hard versus working smart.

Contributors
Howler
TAGS
WELL, IT DEPENDS ON WHAT YOU MEAN BY "FREE."
Enter your best email for full access to the site.