This is what happens when your club says it's a lifestyle brand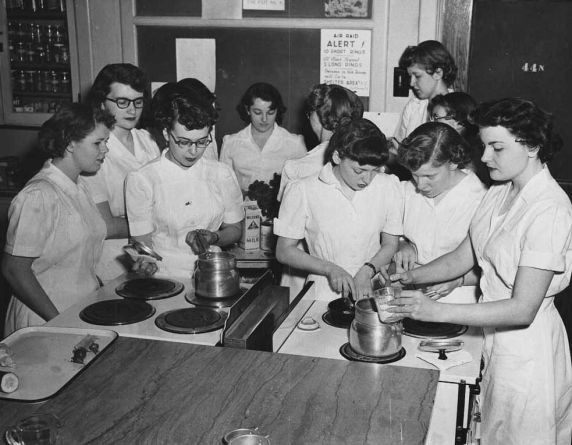 Gonzalo Higuain was knitting when Sami Khedira arrived at the Vinovo training ground. This, Khedira had to admit, was an unusual thing for his team's star striker to be doing. There were tactical diagrams to read and training exercises to be done. "Why," the midfielder asked, "are you knitting?"
The striker shot his teammate a quizzical look and responded: "Of course I'm knitting; Juventus is a lifestyle brand."
Agnelli: "This new logo is a symbol of the Juventus way of living." #2beJUVENTUS pic.twitter.com/x5B3fapqGJ

— JuventusFC (@juventusfcen) January 16, 2017
"I know," Khedira replied, "but why aren't you studying our lifestyle brand's search engine optimizations tactics or practicing your smoothie-making video performances?"
He had a point. Juventus president Andrea Agnelli had described the club's new brand as a "way of living." At first, the players had found this a bit odd. They were soccer players, not lifestyle bloggers; if they couldn't defeat Fiorentina in Serie A, how could they compete with global powerhouses like GOOP?
But Juventus' players had gradually been won over by the prospect of becoming a lifestyle brand. While Cristiano Ronaldo was still busy hawking blankets, they would be selling a complete range of homeware! This strategy put a lot of pressure on Higuain, the club's record signing, who was literally expected to deliver the goods on a weekly basis. He was therefore used to questions like Khedira's about his knitting.
Higuain knew that he should be stitching together the team's garments, but his sewing machine—a treadle model that had replace the training facility's stationary bikes and other workout equipment—was broken. In the meanwhile, he was getting ahead on his knitting. This, to be sure, was not the kind of hustle teammates expected from a moneyed and slightly tubby striker.
These sorts of transformations had become commonplace since the unveiling of Juventus' new logo and lifestyle brand. Giorgio Chiellini, always something of a butcher, had taken up actual butchery. It got off to a rough start when he broke Jamie Oliver's leg with a slide tackle, but his mastery of the subject was now unrivaled. Patrice Evra, after months consigned to sitting on the substitute's bench, had started designing more comfortable benches and selling them through the club store.
The unquestioned star of the lifestyle team, however, was young Paulo Dybala. He was uniquely silky in the sense that he could design a lovely silk bathrobe in his sleep. He would go far—maybe to Real Madrid or HGTV. Even an aging star like Gigi Buffon—the team's answer to Martha Stewart—had to admit that the kid had something special.
Andrea Agnelli, who had taken lots of flack when he announced the pivot from soccer to a lifestyle brand, was understandably pleased by this outcome. He had made the announcement just days after his other company, Fiat-Chrysler, was accused of falsifying emissions tests. Little could he know that for Juventus, like Jessica Alba and Blake Lively, the shift to being a lifestyle brand would bring about salvation. But now Gonzalo Higuain was knitting and all was well in Agnelli's world.

WELL, IT DEPENDS ON WHAT YOU MEAN BY "FREE."
Enter your best email for full access to the site.