Home
Dirty Tackle
Real Madrid newcomer James Rodriguez announces his arrival with two-goal performance
Real Madrid newcomer James Rodriguez announces his arrival with two-goal performance
January 6, 2017
The unpublicized January signing makes his mark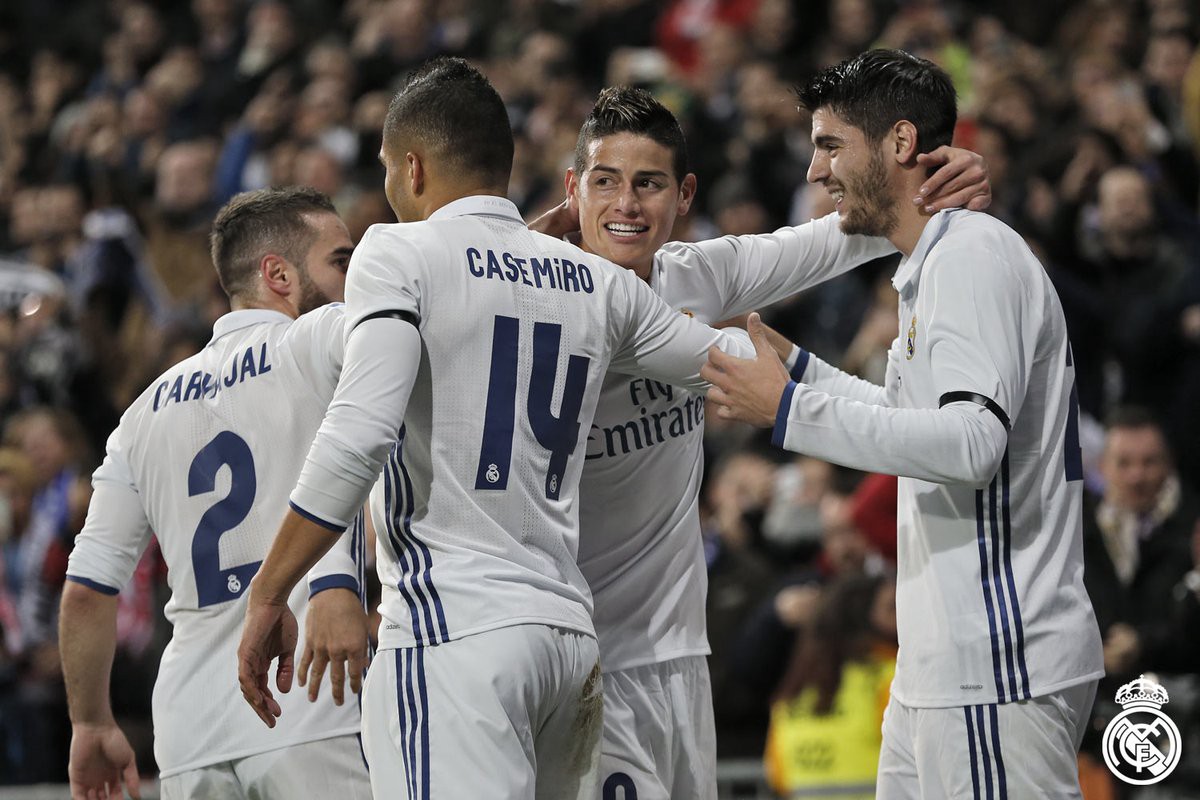 Unheralded new Real Madrid signing James Rodriguez marked his arrival at the club with a brace in a 3–0 win Copa del Rey round of 16 win over Sevilla. The January acquisition, who wasn't even announced by the club, was a surprise inclusion in the starting XI and made the most of the opportunity.
"He was good," Zidane said after the match with a shrug. "He didn't score a hat trick, but I suppose two goals is good. To some people. Maybe we'll let him start again in April. We'll see."
Teammate Alvaro Morata, who also started against Sevilla, was more effusive in his praise for the 25-year-old Colombian international. "James fit into the team very nicely," said Morata. "It's like he's already been here for two and a half years or something. I don't know what club he was with before this week, but his performance was very impressive."
Rodriguez, meanwhile, was adamant that he already feels at home in Madrid.
"For the love of god, I've been here since 2014 and I'm not going anywhere!" Rodriguez shouted at reporters. "All I want to do is play football for the club that signed me! Is that so much to ask?! I exist, I can contribute, and I exist! I exist, damnit! I exist!"
When informed of the passion Rodriguez expressed for his new club, Zidane replied, "James who?"

Contributors
Howler
TAGS
WELL, IT DEPENDS ON WHAT YOU MEAN BY "FREE."
Enter your best email for full access to the site.