A battle between upsets and expectations in the world's oldest football competition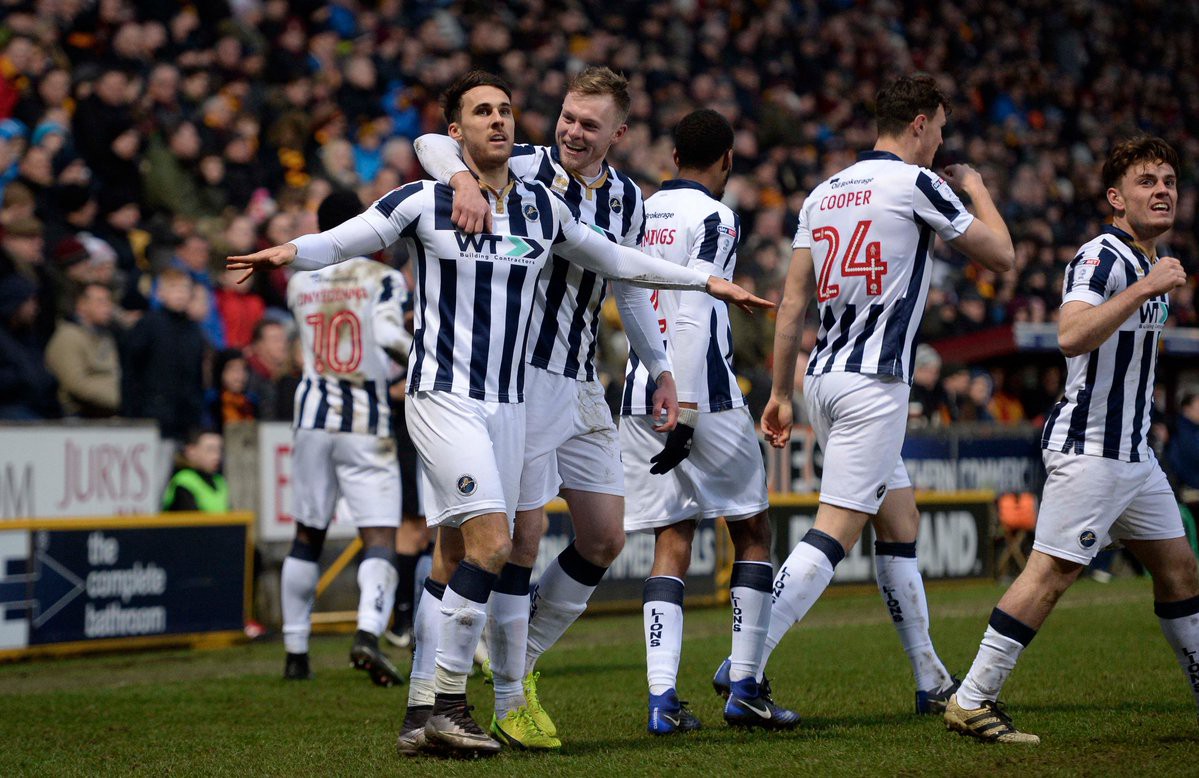 If you're a Millwall fan, you're likely proud that, as the chant goes, no one likes you, and if you're a Millwall fan in proximity to The Den, you're breathing easier after a long, protracted battle over the future of the Millwall stadium site appears to have resolved in favor of the club. (Look to the excellent Guardian coverage if you want to know more about Lewisham city politics and what CPO stands for, or if you want to read a reaction from one of the supporters' leaders.)
On the pitch this weekend, the Lions face a test likely more to its fans' liking than land-grab politics—an FA Cup fourth round tilt against Watford, who currently occupy the Stoke-Burnley-Bournemouth-adjacent middle tier of Premier League football. The Lions, meanwhile, are in the middle tier of League One, meaning that the seasonal peak for collective attention foist upon them comes either this Sunday (FS1, 7 am ET), for a return tie at Watford should they draw, or in the Fifth Round should they tap into Cup Magic and pull off the upset.
Millwall's in the news this week, but there are other lower-level, upset-minded teams looking for the burst of notoriety that an FA Cup result gives them: Wycombe Wanderers travel to White Hart Lane to challenge Spurs (Saturday 10 am ET, FSP), Robert Plant's Wolverhampton attempts to break Liverpool's Gegenpressing levee (Saturday 7:30 am ET, FS1), and Brentford travels to Stamford Bridge to face an imperious Chelsea squad (Saturday 10 am ET, FS1).
Though the FA Cup sometimes brings delightful underdog stories in the third round—witness the recent joy of Plymouth Argyle fans upon seeing their team scratch and claw to a scoreless draw vs. Liverpool before the return-tie reality set in—the fourth round is where you'll either see serious March Madness runs take off or a Reversion to the Mean of Prem vs. Prem. (The fourth round draw gave us an early preview of this in the form of Saturday's 12:30 pm ET FS1 match between Arsenal and Southampton.)
If any group of fans deserves some Cup Magic this season, it's the sighing-with-relief Millwall fans, who through their recent governmental travails, have emerged sympathetic figures, perhaps even likable, except that they're still Millwall fans.

WELL, IT DEPENDS ON WHAT YOU MEAN BY "FREE."
Enter your best email for full access to the site.