Home
Dirty Tackle
Keylor Navas knocks BBC producer's phone out of his hand from impressive distance
Keylor Navas knocks BBC producer's phone out of his hand from impressive distance
February 9, 2017
Who knew goalkeepers could kick the ball so accurately?!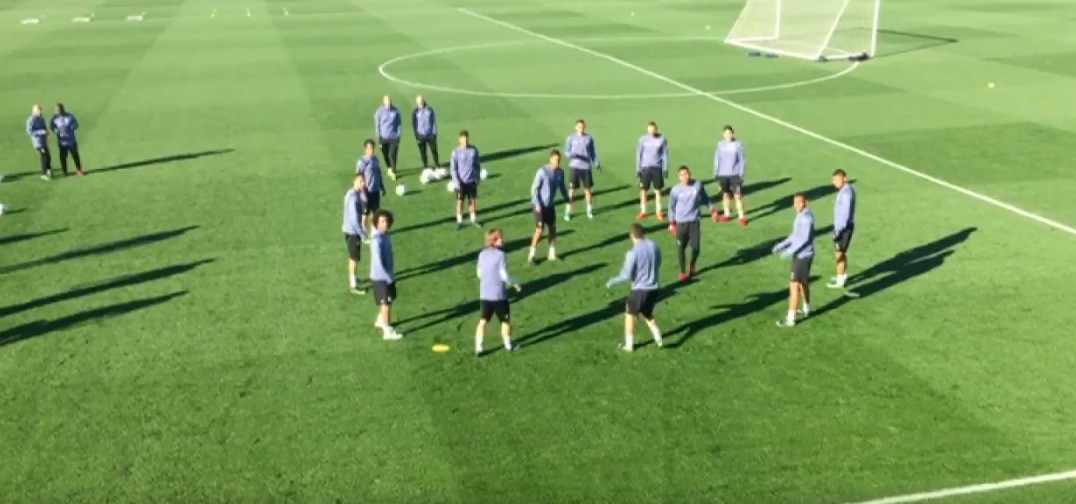 If you plan on recording a Real Madrid training session with your phone—whether you're five feet away or five hundred feet away—beware Keylor Navas. We know the Costa Rican goalkeeper is great at stopping shots, but good lord can he kick a ball with pinpoint (or phonepoint) accuracy.
An unsuspecting BBC World Service producer was innocently filming Real Madrid when Navas spotted him and punted a ball directly at him, knocking the phone out of his hand. Watch:
Thanks for this, @NavasKeylor! 😉
Download our Podcast of the Week: https://t.co/PauQlYvUDF pic.twitter.com/OJB0cwp7j5

— BBC World Service (@bbcworldservice) February 8, 2017
As the video says, the producer and his phone were both unharmed. It was still kind of a dick move by Navas, but, to be fair, the ball had so much distance to travel that the producer could've gotten out of the way of Navas' heat-seeking missile.
Anyway, the takeaway from this incident is that Keylor Navas should be taking free kicks for Real Madrid.
Video via Eurosport

Contributors
Howler
TAGS
WELL, IT DEPENDS ON WHAT YOU MEAN BY "FREE."
Enter your best email for full access to the site.