Home
Dirty Tackle
Isco fulfills goal celebration promise to young fan in a big way
Isco fulfills goal celebration promise to young fan in a big way
April 17, 2017
An encounter at an autograph signing leads to a lovely gesture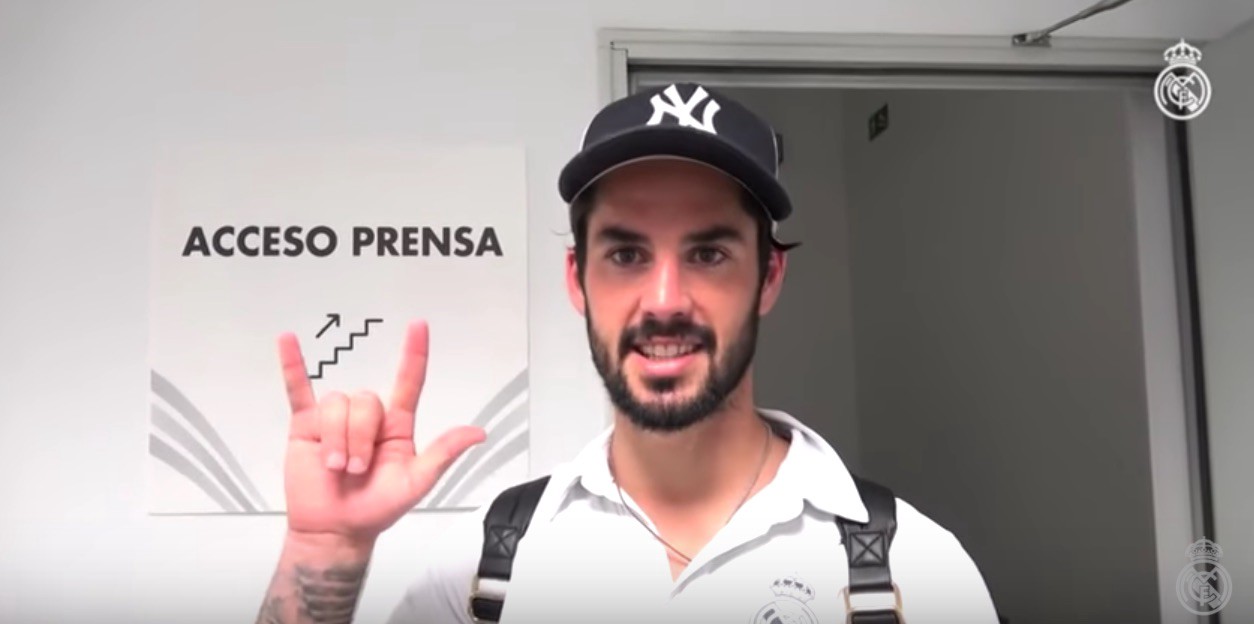 On Friday, Isco took part in an autograph signing that gave him the chance to meet eight-year-old Manar, who attended the event with her parents, who are deaf. As she got Isco's autograph, she asked him if he could do the sign for "I love you" if he scored a goal in the next day's match against Sporting Gijon. Isco told her that he would.
Fast forward to Saturday and just 17 minutes into the match, Isco scored and did the sign. But he wasn't done. Isco then scored a 90th minute winner to beat Gijon 3–2 and did the sign again. After the match, he explained that he thought of Manar in those moments, prompting the gesture.
Making this whole thing even better is the fact that their encounter at the autograph signing was caught on camera. Take a look:
And as if all that wasn't wonderful enough, now Isco even has his young son doing it (in a full Real Madrid kit).
https://www.instagram.com/p/BS_NKUGDTrb/
So that's how I became an Isco fan.

Contributors
Howler
TAGS
WELL, IT DEPENDS ON WHAT YOU MEAN BY "FREE."
Enter your best email for full access to the site.