Cristiano Ronaldo buys used van
October 1, 2017
The Real Madrid star adds to his impressive collection of vehicles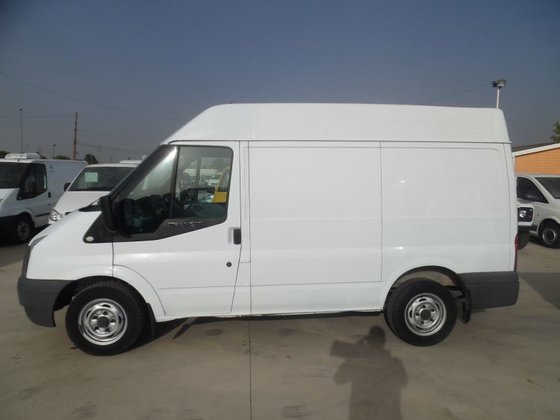 Cristiano Ronaldo celebrated his Champions League brace against Borussia Dortmund by purchasing a used Ford Transit van for €13,000 to round out his glittering fleet of supercars. Ronaldo showed off the five-year-old diesel van to his legion of envious fans on Instagram, prompting a wave of media coverage.
"I have many expensive and beautiful cars," Ronaldo told a group of reporters as they questioned their life choices. "Bugatti, Maserati, Lamborghini—I have them because when I was young, they seemed very special and unique. But now, all my teammates have them, too. It's all I see everyday. But Ford vans from 2012? I never see them. That's what seems special and unique to me now. Plus I have somewhere between five and 19 kids at this point, so I need something that can carry all of them around. A Bugatti can't do that. It can't even fit all of my trophies in it. How can you call it a 'joy ride' when you don't have your nine CNID Best Portuguese Athlete Abroad trophies with you? Worthless."
Ronaldo was spotted driving the van into Real Madrid's training complex on Friday, and his teammates apparently took notice.
"Karim Benzema doesn't believe that it's really mine," Ronaldo said when people who studied journalism in school asked him follow-up questions about his van. "But Gareth Bale said he will probably get one too. He was impressed with the fuel efficiency."
Ronaldo is not the first world-class footballer to drive a used van, however. Diego Maradona once hijacked a painter's van in Naples, Italy on the third day of a cocaine binge that resulted in him attempting to paint blue stripes on Mount Vesuvius before eventually being reigned in by local police.
---
Follow Brooks on Twitter @BrooksDT.
Contributors
Howler
TAGS
WELL, IT DEPENDS ON WHAT YOU MEAN BY "FREE."
Enter your best email for full access to the site.