An interview with the man behind FIFA's omnidirectional soundtrack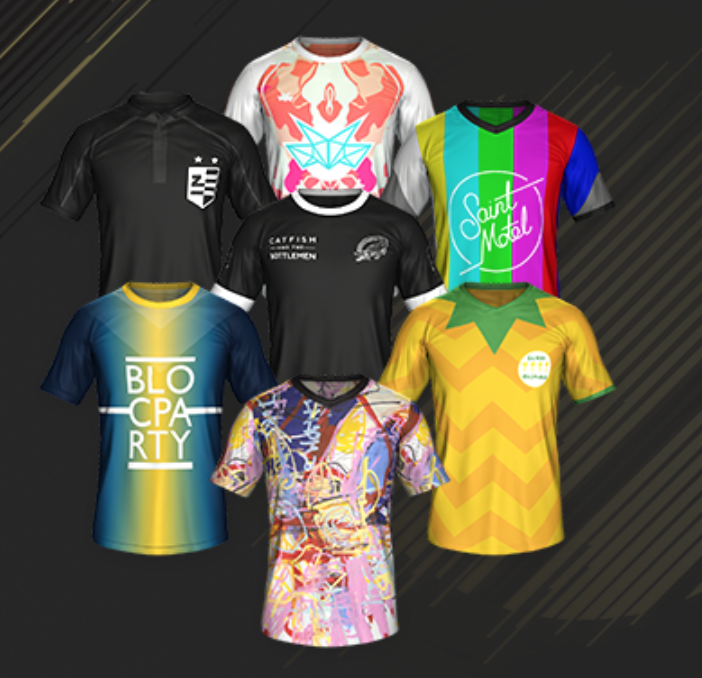 Hopefully by now, you've settled into this year's edition of FIFA from Electronic Arts (EA). With its usual pomp, FIFA 18 promises to build on the previous year's effort with additional gameplay animations, tweaks to FIFA Ultimate Team and a sequel to single player story mode "The Journey."
That said, one can be forgiven for finding video game titles that attempt to simulate professional sports trite. Realism is neither here nor there when it comes to a medium that is mostly interactive fictional storytelling. And because spectacle is the priority, an authentic replication of reality is difficult enough if even attempted. A game that is derivative by design falters even further, especially if it happens annually. FIFA has managed to escape the allegation and become one of the most popular games the world over. FIFA 17 was the fastest selling title in the game's 24-year history. However, bar a significant overhaul (the switch over to DICE's Frostbite Engine two years ago for example), it is unclear what differentiates one year's title from the next. Most changes are cosmetic, but that's the point. Which is why it helps to pay attention to the soundtrack.
In many ways, music has moved in FIFA's direction. The demarcation between independent and major label artists is now a vanishing point rather than a border, which actually has the effect of making certain choices with the game's music seem less left field than they appear. And thanks to streaming services, there's a much greater emphasis on playlists as a means to organize music and convey ideas. In fact, the music in FIFA games are only a soundtrack insofar as it colors the background. It doesn't demand order of its songs like an album or toss off cuts like a mixtape. The only way forward is everywhere.
FIFA 18 maintains the sensibility of its predecessors, cosmopolitan ears for melody and pace. Considering the music will mostly be heard during in game menus and interstitials, the video game equivalent of elevator music, it's fairly lush for such trim curation. Critical darlings like The War on Drugs and Perfume Genius live alongside festival stalwarts Lorde and Run The Jewels. Without a standout song like FIFA 04, which had the rare Radiohead sync in "Myxomatosis", or chart clairvoyance of FIFA 14, early to Chvrches, 18 will probably not be remembered as an all timer. But what it lacks in superlatives, it makes up for in enthusiasm.
Over email, I asked Steve Schnur, EA's Worldwide Music Executive, about it:
Musically, what is the biggest change this year from last year? Apart from newer songs, what distinguishes one soundtrack from another?
Musically, we've always had to take huge leaps forward based on what we think gamers around the world will love. And I think what's changed most dramatically over time is our sense of confidence that the music we include in every game–whether it's FIFA, Madden, Battlefront or Battlefield–will genuinely move people. Fifteen years ago, we made an assumption that the music we chose for our games would be changing people's lives. And over the years, gamers have told us it absolutely has.

With FIFA–as well as Madden–we never wanted to follow what the sport
sounded like, but instead want the sport to eventually sound like us. Each year, the key to a great FIFA song is determining whether that song will have the perfect international flavor that will matter to soccer fans worldwide while simultaneously helping to define the sound of the coming season. The executives that run these leagues are looking at us to make music decisions that not only engage people, but are also culturally relevant. Certainly a soccer game in Seattle will look and feel different from a soccer game in Liverpool, but their commonality will be the sound of our current FIFA title. Our responsibility runs deep, and we take it very seriously.
Have any bands asked to be put in a game?
You'd be surprised who's asked to be included in FIFA, the most famous
example being Radiohead. They rarely license their music to any media, but have always been huge fans of our game. The inclusion of "Myxomatosis" in FIFA 2004 remains a huge source of pride for us, as well as a landmark moment in game soundtrack history.
Still, finding–and then finalizing–a FIFA track is an intricate combination of
deep relationships, global licenses, complicated clearances and expert risk assessment. Every song approval is going to have its own unique challenges. It is never as easy as just getting someone in a band to say 'please' or 'yes'.
Do you think the game has ever helped launch an artist? (If so, who?)

The ways that we've been able to capture audiences and plug them into new artists and new music year after year will always be what EA Music is all about. And FIFA has been absolutely vital to launching Kasabian, CHVRCHES, Robyn, Kings Of Leon, The Black Keys, K'naan, Franz Ferdinand and Imagine Dragons, to name a few.

With FIFA 18, we're excited to be introducing new artists like American alt-folk performer Mondo Cozmo, London duo IDER, Britpop rockers The Amazons and Kovic, the '70s vibe of Bad Sounds and Danish pop-punkers Off Bloom, UK singer/songwriter Rex Orange County, and the very cool new collective Superorganism. None of these artists would be in the game if we didn't believe in their potential to connect with listeners around the world. Year after year, our #1 goal is for gamers and sports fans alike to discover their new favorite artist through the experience of playing FIFA.
Which game do you think has the best soundtrack? Which game has the most popular soundtrack?

The FIFA 18 soundtrack is my current favorite because it's like being in love with your new album, plus the anticipation around the world is tangible. We're featuring tracks by Lorde, alt-J, The War On Drugs, The National, Portugal. The Man, The xx, Belgian rapper Baloji, an unreleased song from UK art rockers Django Django, and an all-new song from Run The Jewels. We're making a commitment to independent artists with music from Seattle-based electronic duo ODESZA, UK rockers Slowdive and breakout Australian singer/songwriter Tash Sultana. And we're excited about FIFA first-timers that include LA's Sir Sly, UK singer/songwriter Tom Grennan, and an unreleased track from New Zealand's Kimbra. It's a soundtrack with more than 40 songs representing over a dozen countries, and we're proud to once again deliver the most popular new music experience in the world today.
The omnidirectional, all things to all people attitude serves the game well. Spend enough hours playing and even tracks one doesn't care tend not to offend. Meanwhile it becomes a staple to another player's experience on the other side of the world. Although EA's explicit goal is to make the best, most faithful recreation of the game of soccer, this universalism it is still an achievement. Especially for a franchise that becomes more stylized every year in order to meaningfully address criticism that sports games are a waste of time. Fortunately, as gaming has become more casual, pop music has become more sophisticated. And if you don't like it? Well, there's always next year.
---
Follow Mapate on Twitter @atMapate.
Contributors
Mapate Diop
TAGS
WELL, IT DEPENDS ON WHAT YOU MEAN BY "FREE."
Enter your best email for full access to the site.