Home
Dirty Tackle
Gigi Donnarumma's "parasite" brother helps Milan beat Inter in Coppa Italia surprise
Gigi Donnarumma's "parasite" brother helps Milan beat Inter in Coppa Italia surprise
December 28, 2017
When the parasite carries the host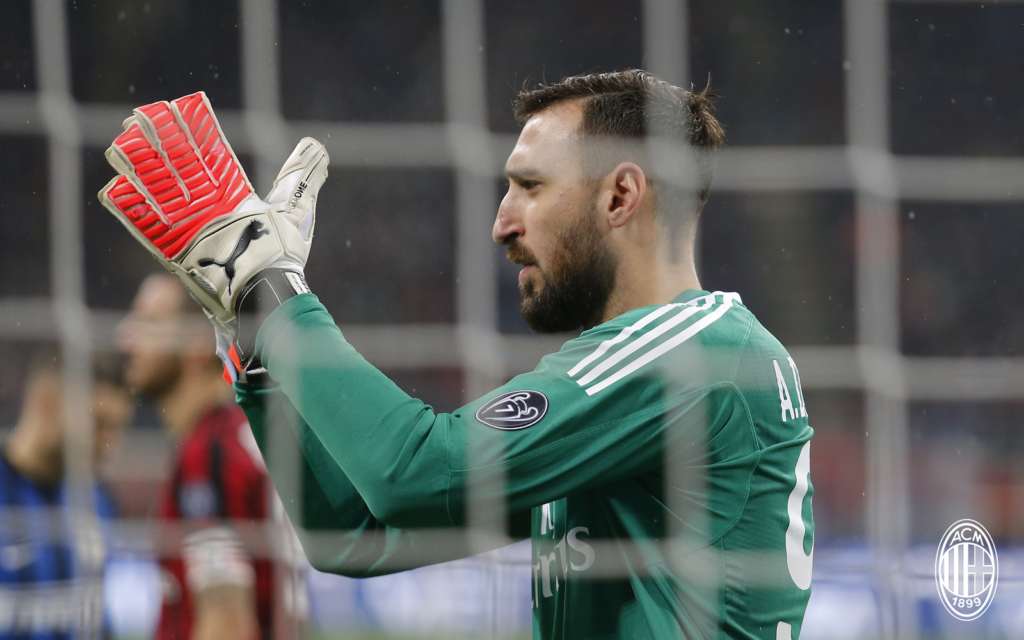 As part of the attempt to smooth over a tumultuous summer in which prized goalkeeper Gianluigi Donnarumma burned every bridge between him and Milan before leaving the club, then didn't actually leave the club, Milan signed his older brother Antonio. Himself a product of Milan's youth academy, Antonio has spent his entire career in Serie B with the exception of one Serie A appearance for Genoa, and last season in Superleague Greece. In other words, a career that was certain to continue its natural slide into to the lower extremities of European football had his little brother not forced Milan to bend over backwards to accommodate him at all costs.
Given this it should come as no surprise that disgruntled Rossoneri supporters labeled Antonio a "parasite" following renewed suggestions that the younger Donnarumma was once again determined to leave the club.
https://twitter.com/IFTVofficial/status/941039596535795712
But exactly two weeks later, with Gigi Donnarumma unable to play due to injury and second-choice keeper Marco Storari hurting himself in warm-ups, that left Milan to rely on their third-choice keeper for their Coppa Italia quarterfinal against Inter that manager Rino Gattuso compared to a "World Cup final" for his side. That third-choice keeper? Antonio Donnarumma. In the first half, it nearly went horribly and predictably wrong with Antonio scoring an own goal that was overturned thanks to video review. But then predictability went out the window and Antonio kept a clean sheet through extra time as Milan beat Inter 1-0 on a 104th-minute goal from Patrick Cutrone.
So five years after first leaving the club and two weeks after being called a parasite, Antonio Donnarumma held Milan's biggest rival goalless for 120 minutes. As you do.
From Football Italia:
"I always trained well, I always did my work in silence. Work pays off and fortunately it went well, I could not have asked for a better debut. It was a dream Milan debut," he told Milan TV.

"When I heard Marco was injured, I was a little stunned, but I told myself to take this chance and have fun. It went well, including the save on Joao Mario."
Of course, the topper to all of this would be if Milan now let Gianluigi Donnarumma leave so Antonio can become the full-time starter. So that's something to watch for.
---
Follow Brooks on Twitter @BrooksDT. 
Contributors
Howler
TAGS
WELL, IT DEPENDS ON WHAT YOU MEAN BY "FREE."
Enter your best email for full access to the site.