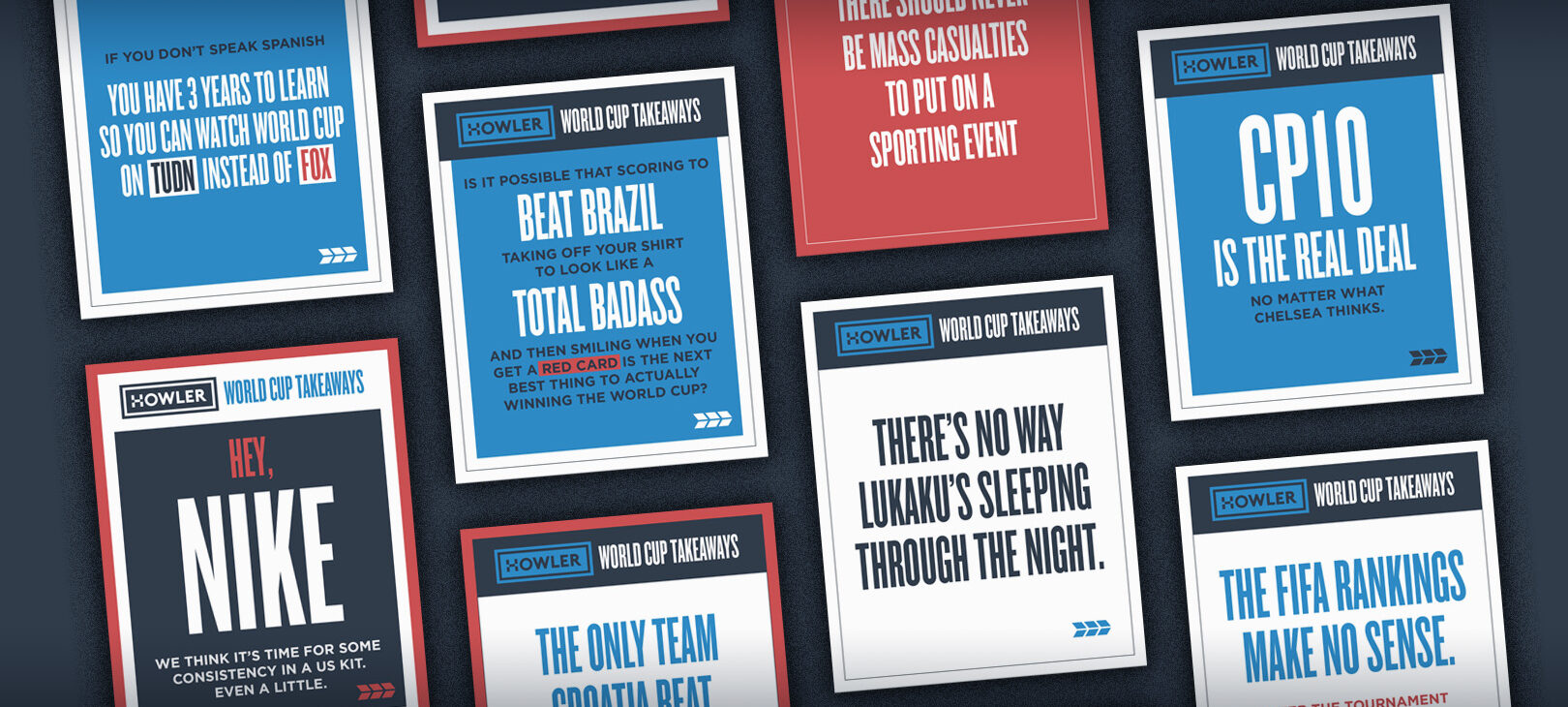 Howler 2022 Qatar World Cup Takeaways
January 12, 2023
Our staff has had about a month to process the glory and agony of the Qatar 2022 World Cup. What started with a big dream ended with a U13 club soccer-esque daytime drama. Here's our collective take on the USMNT's good, bad and ugly.
If you don't speak Spanish, you have three years to learn so you can watch the World Cup on TUDN instead of FOX.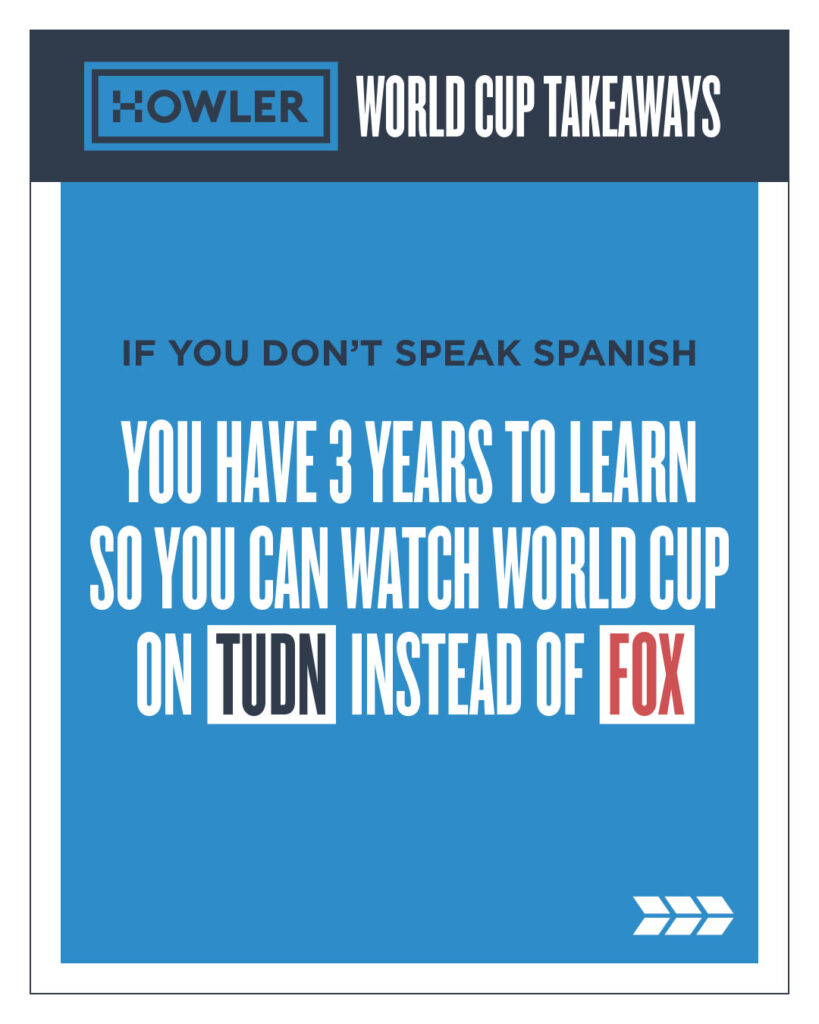 It wasn't the in-game commentary that got us as much as the pre-game, halftime and post-match. While FOX's bro-tastic vibes may have worked for some people, the chatter from the lonely spaceship—which could just as well have been marooned on a back lot somewhere in LA—had more of a "get ready for some XFL thrills and spills" feel than we think they were looking for. American fans have said this before, but we'll say it again here: Thank god for Carli Lloyd.
The FIFA rankings make no sense.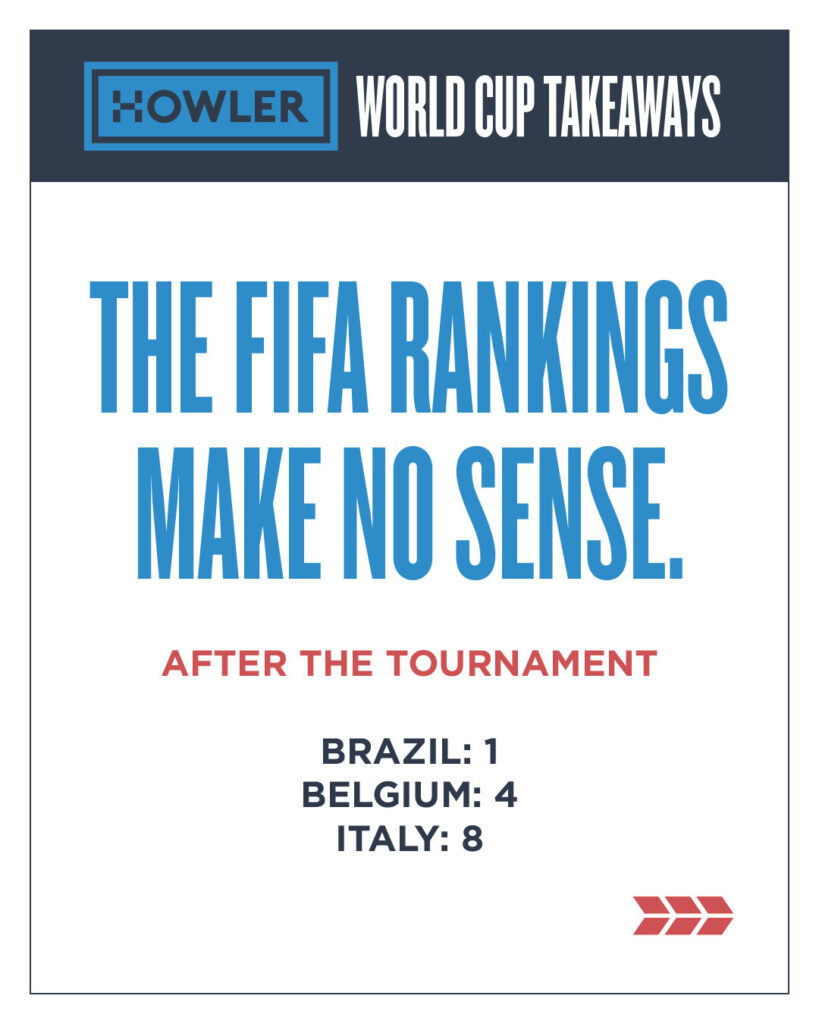 While we're reluctant to celebrate the mysteries of NCAA football's rankings, but at least the top four spots on that mysterious ladder at the end of the playoff are occupied by…the teams who made the top four spots. Games determine who's good—Italy wasn't knocked out of World Cup qualifying by some fluke. They were knocked out…at home…by North Macedonia.
VAR. It's not perfect, but it works.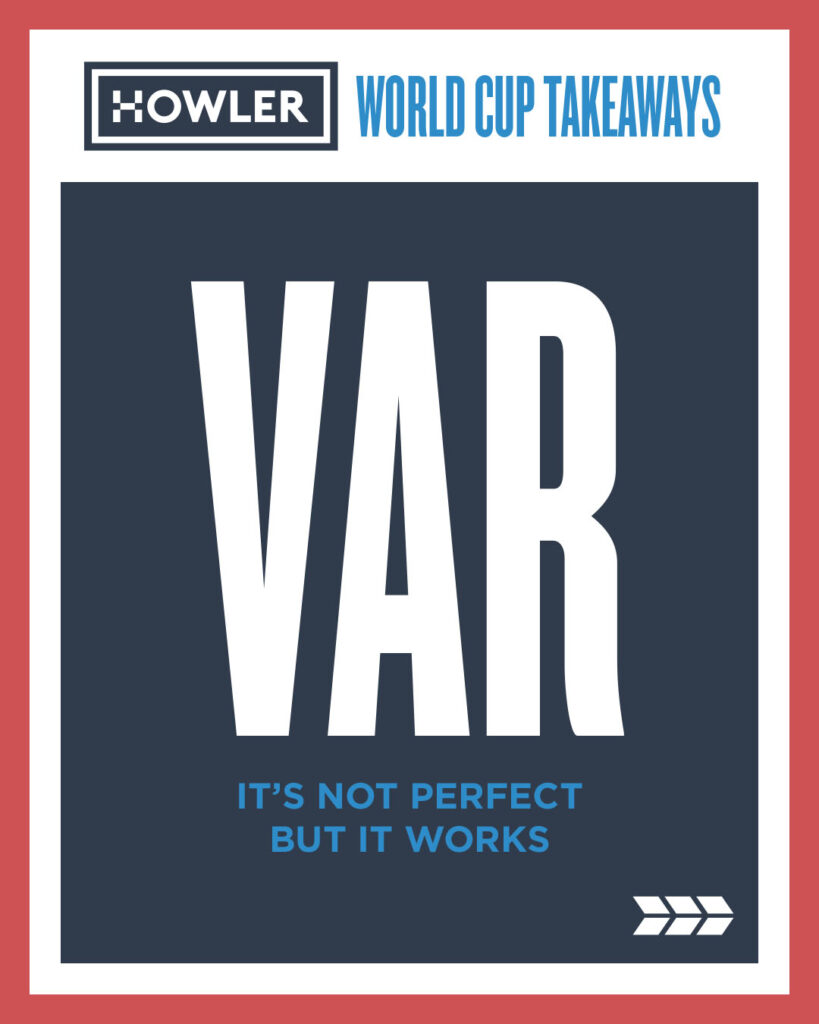 We don't love everything about it. It somehow made the offside ruling more confusing, and those late flags are entirely disorienting, but we'll admit it feels better knowing we're trying as hard as we can to get this right. And that Japan goal…

My parents think I should play more shouldn't be a World Cup takeaway.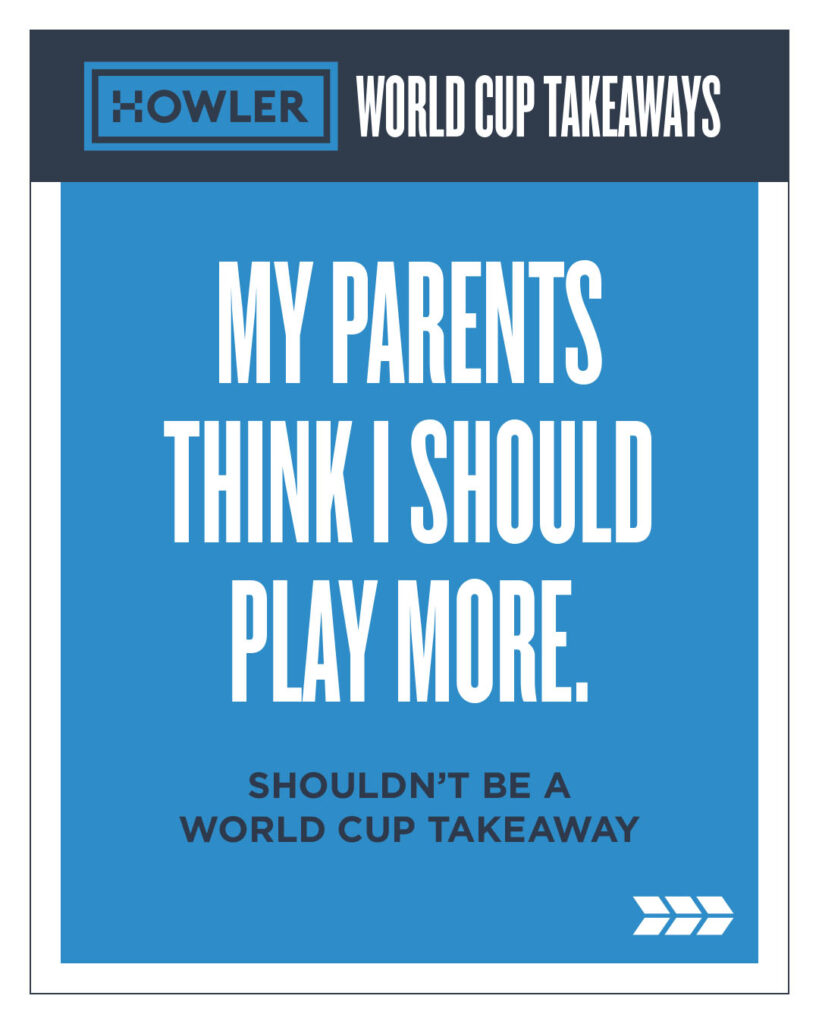 If you haven't heard non-soccer people talk about this, you should. It sounds even worse than you think it would.
There's no way Lukaku's sleeping through the night.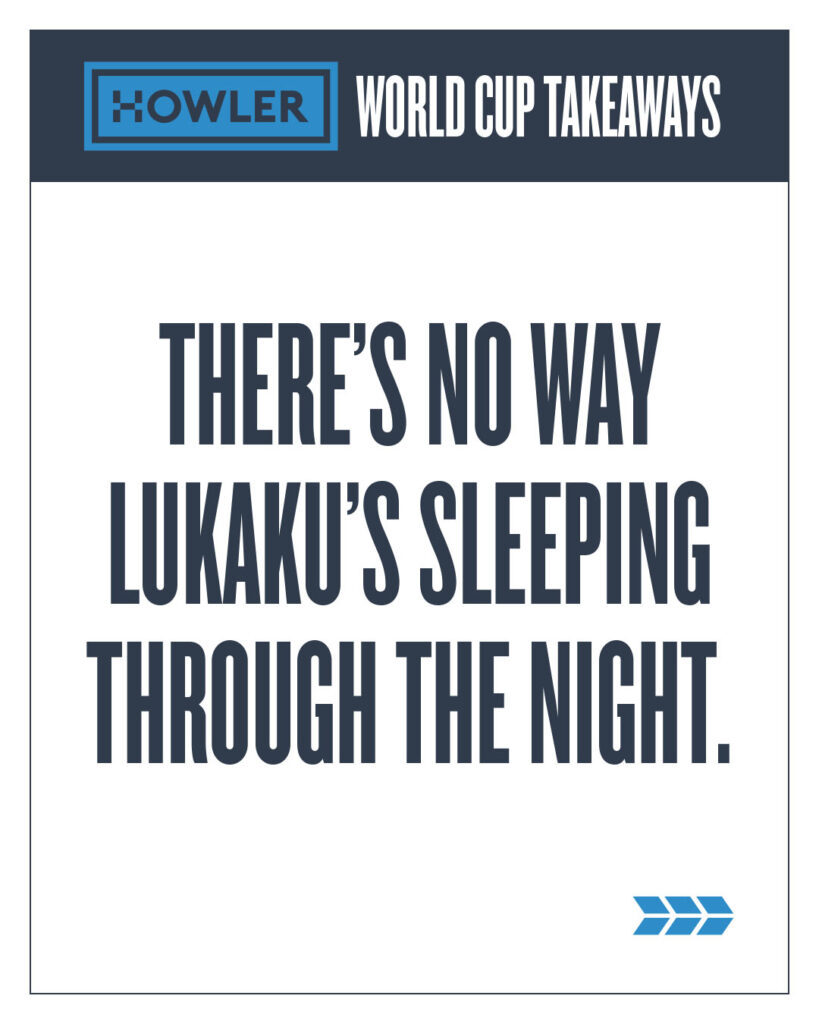 It doesn't matter who you were rooting for, we're all human beings. That was almost too much to bear—and we've all been there.
The only team Croatia beat on their way to the third-place game was Canada.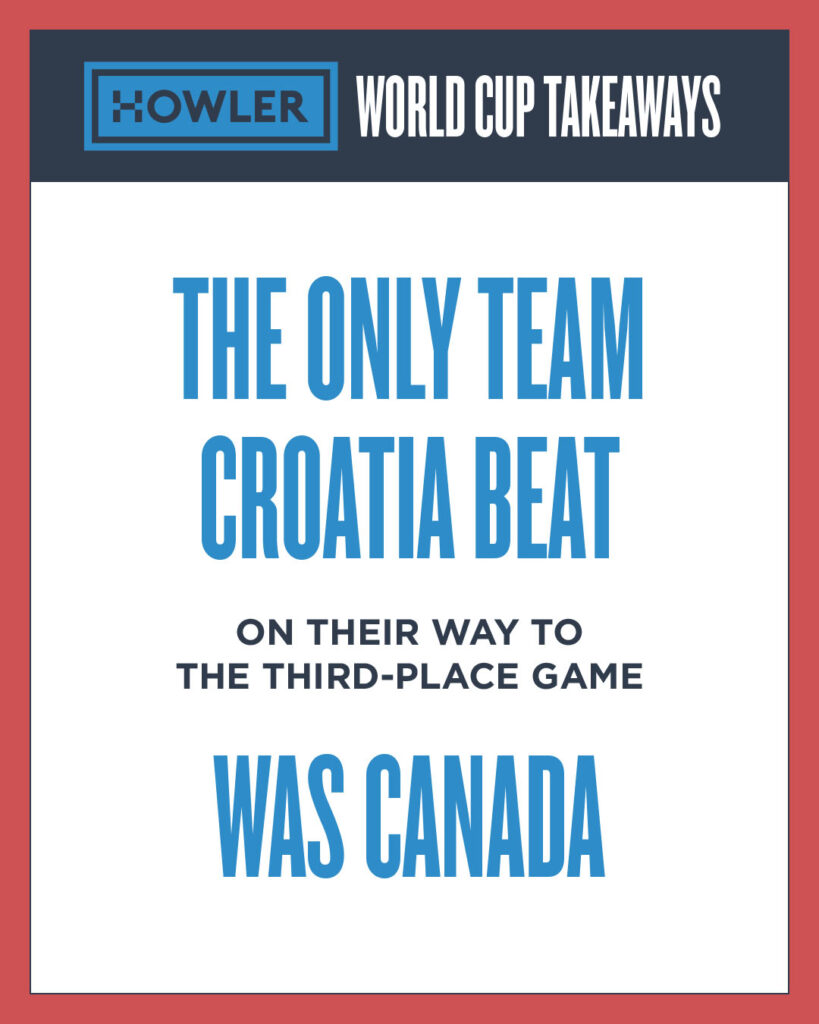 And Canada was wearing off-the-rack Nike kits from two years ago, which brings us to our next takeaway…
Hey, Nike, we think it's time for some consistency in a U.S. kit. Even a little.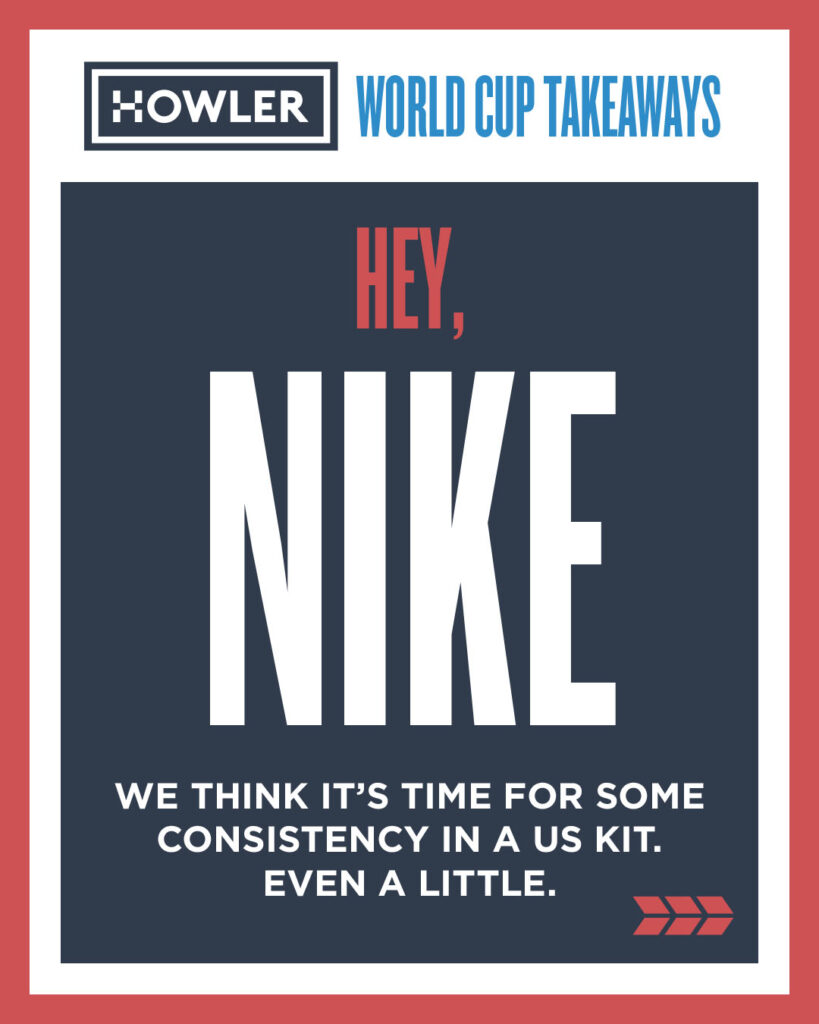 A good national team kit only needs two things: A) Look good, and B) Look like it's supposed to look. There are good and less good Brazil and France kits, but they're all yellow and blue. Ours: Stripes? Sashes? White? Blue? Red? Some overcomplicated combination of our beloved colors? Denim? (Not Nike's doing, but it bears mentioning.) A few years ago the USWNT won the World Cup in white with black trim and and yellow socks. We get A every now and then—we think it's time there was a B.
Is it possible that scoring to beat Brazil, taking off your shirt to look like a total badass, and then smiling when you get a red card the next best thing to actually winning the World Cup?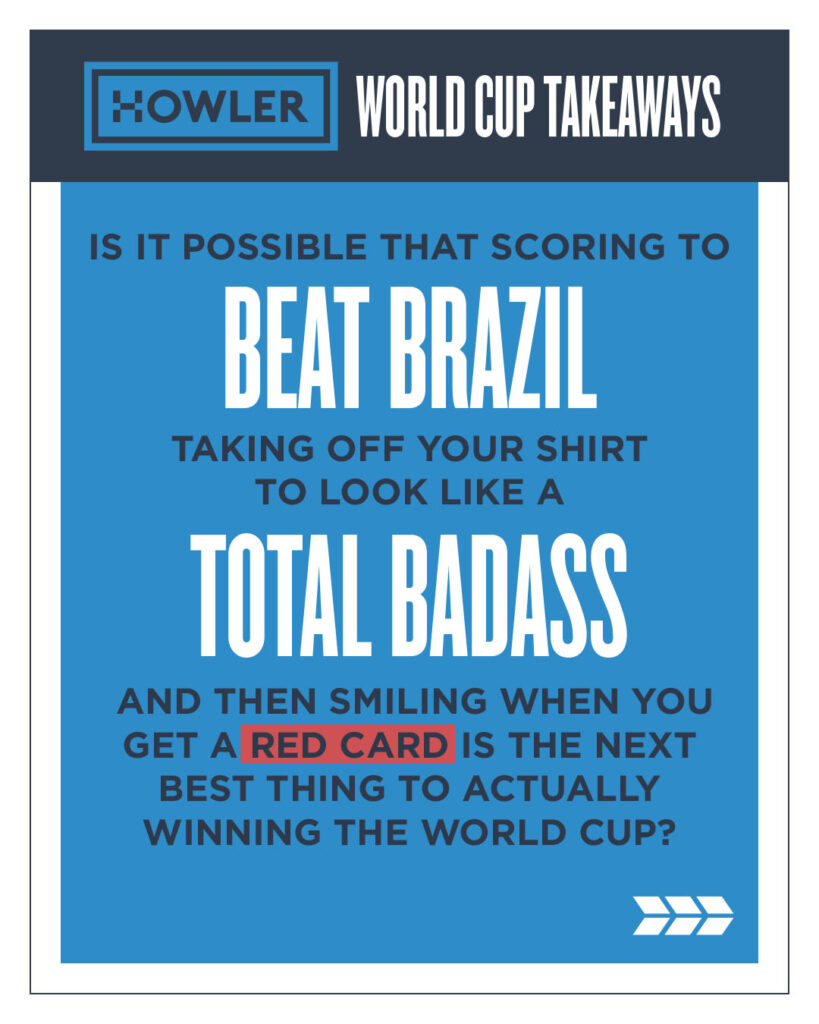 The future is spelled MUSAH.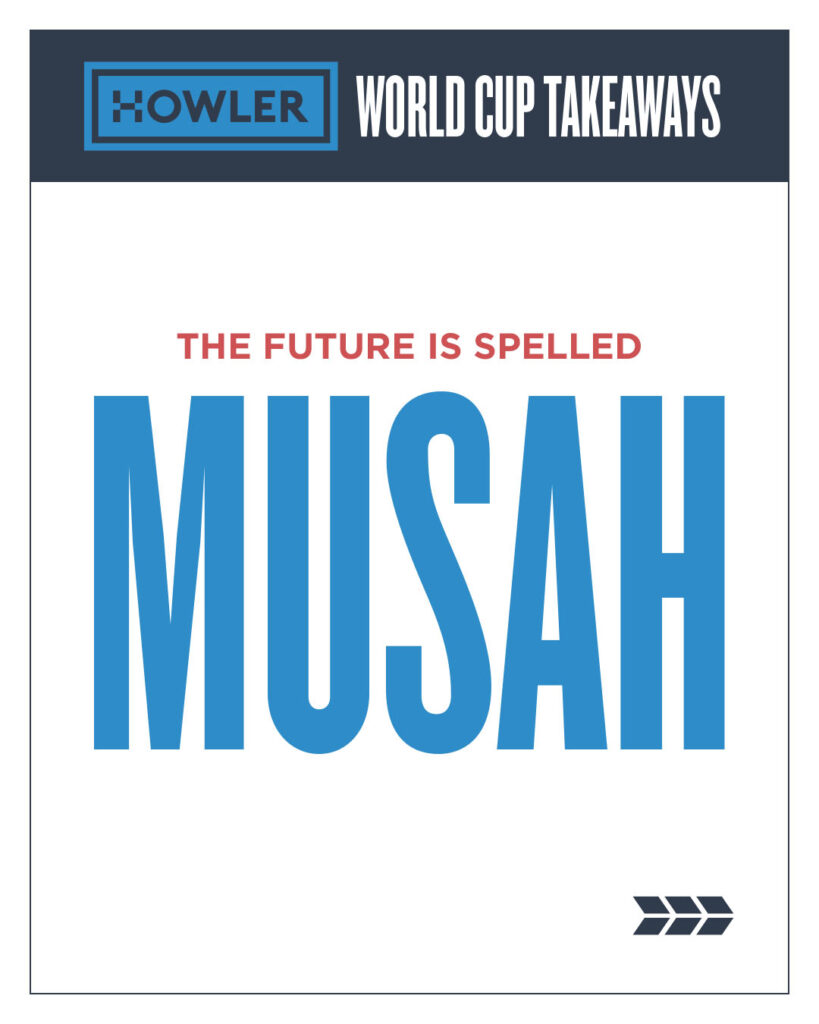 3 teams the US could learn from: Morocco, Japan, Croatia.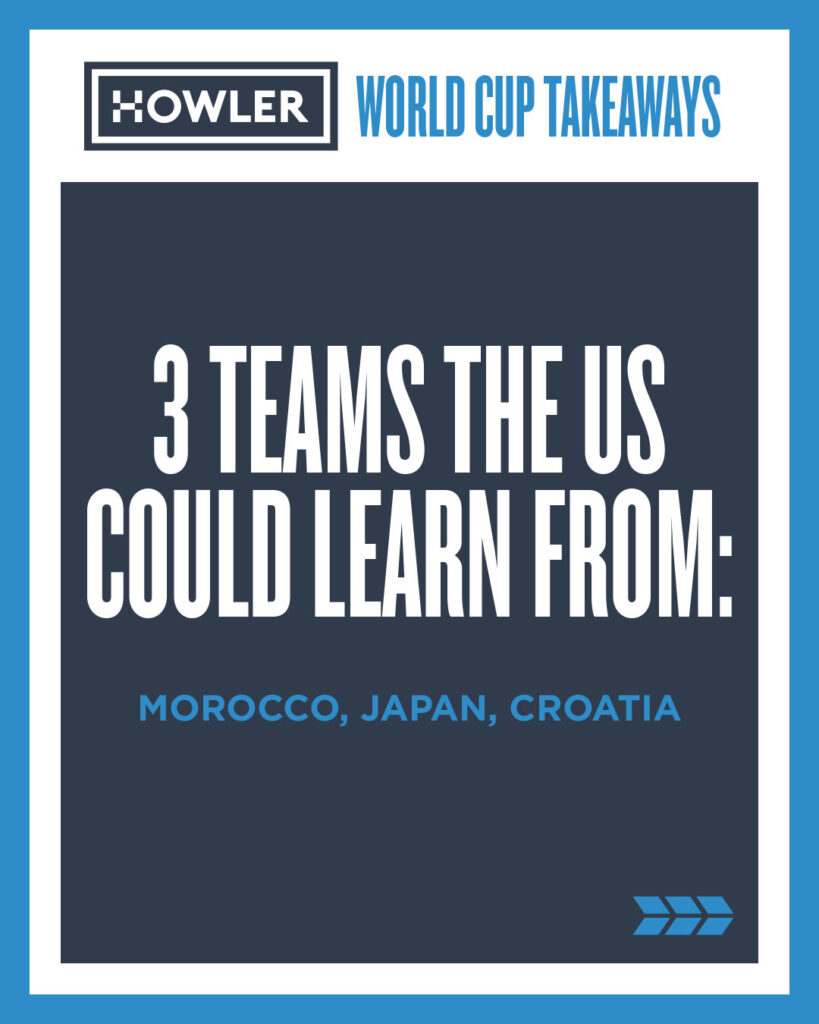 We know the US is good enough to beat anyone. Our performance against England came as no surprise to anyone who'd seen us beat Mexico for trophies twice in 2021—but we did wonder how a team that doesn't score much and is inclined to make the odd hideous mistake might navigate World Cup waters. We got our answer. You really do have to finish your chances and track your man. You just do. (One of two things the US story at this tournament shared with U13 soccer, as it turns out.)
CP10 is the real deal. No matter what Chelsea thinks.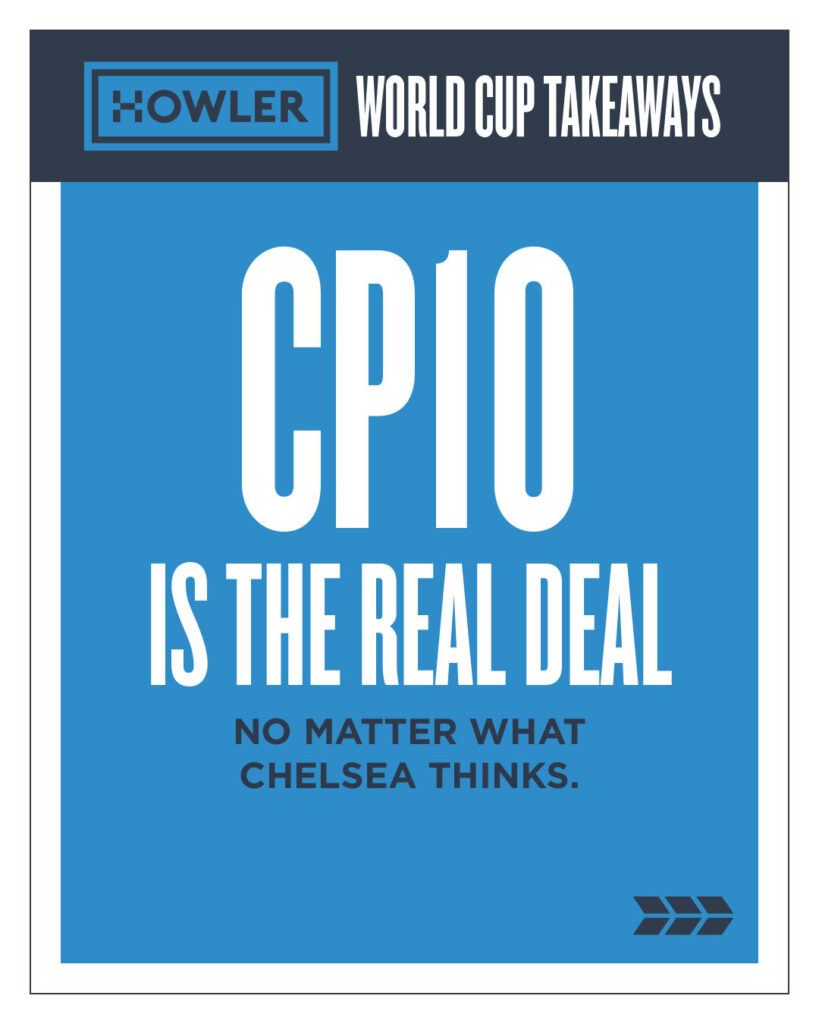 OK—so he did miss one of those chances. But still—we're fans. Injuries notwithstanding, there will be more moments of magic in a US kit, whatever color it may be.
There should never be mass casualties to put on a sporting event.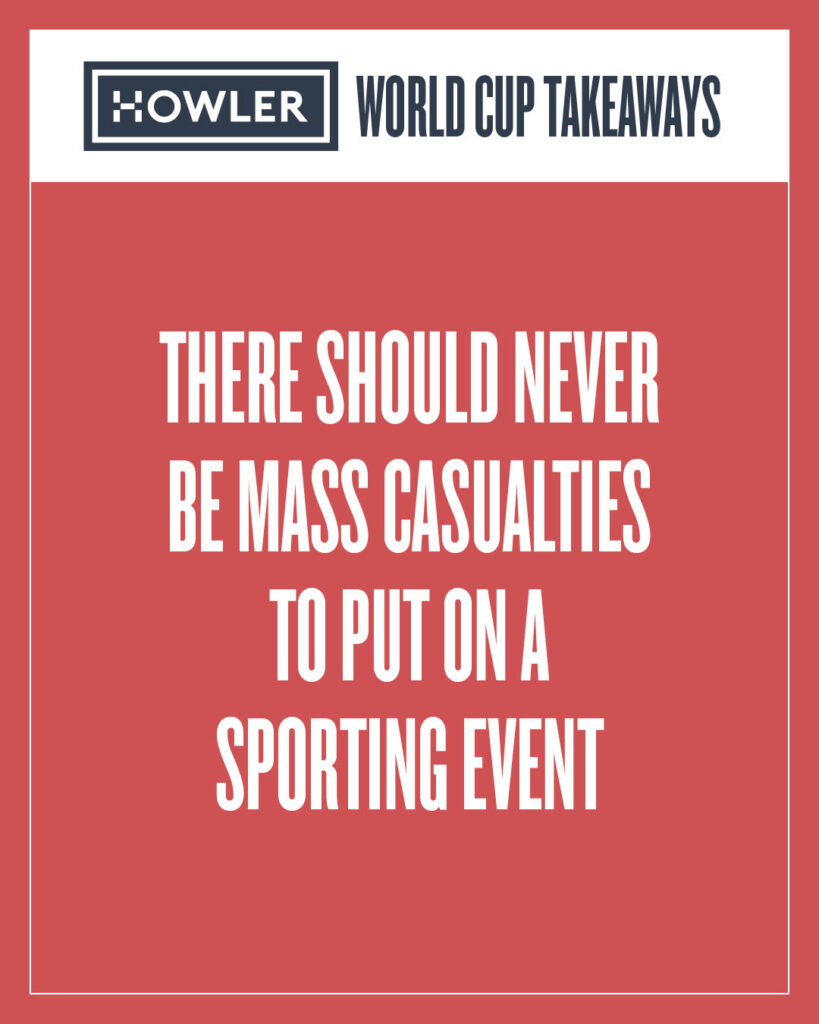 FIFA's not soccer (or football—we know, we know…). They're just the assholes we're stuck with.

Contributors
Howler
TAGS