Diego Costa returned to Chelsea's starting XI for their trip to West Brom and even though the match was ultimately meaningless for the Premier League champions, he still couldn't help but piss everyone off within the first half hour.
During the ensuing argument with the referee, Cesc Fabregas launched the ball from the other side of the pitch and hit West Brom's Chris Brunt square in the head. Instead of commending Fabregas on his impressive accuracy, this escalated matters further and got the Chelsea midfielder sent off.
It was a needless act, but it might have been a strategic one.
Or maybe he just thought that the protective mask he was wearing would act as some sort of invisibility cloak.
https://www.gettyimages.com/detail/photo/473899940
Chelsea went into halftime down 1–0 and playing with 10 men, but didn't seem too bothered by it. Jose Mourinho was even signing autographs for West Brom fans during the match.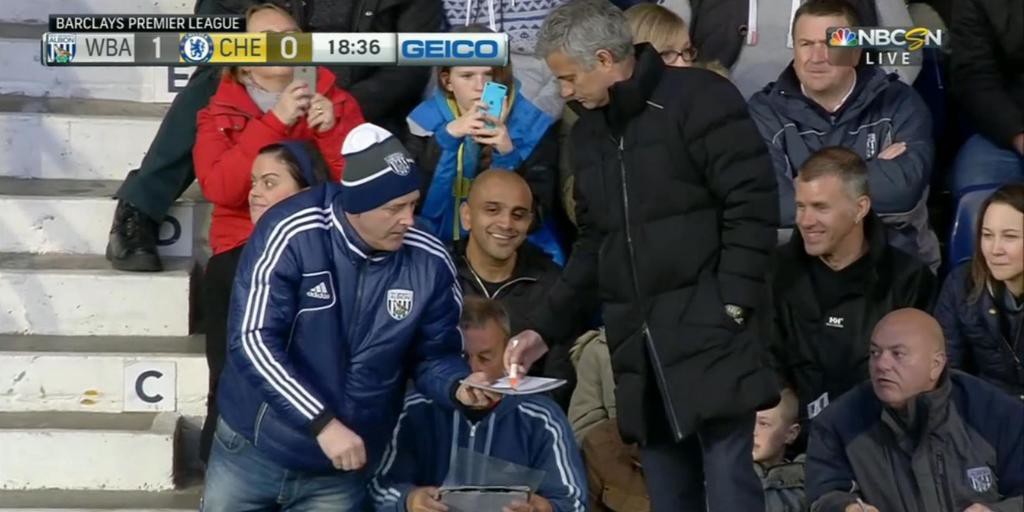 Brunt went on to score, West Brom won 3–0, and Mourinho signed a few more autographs.