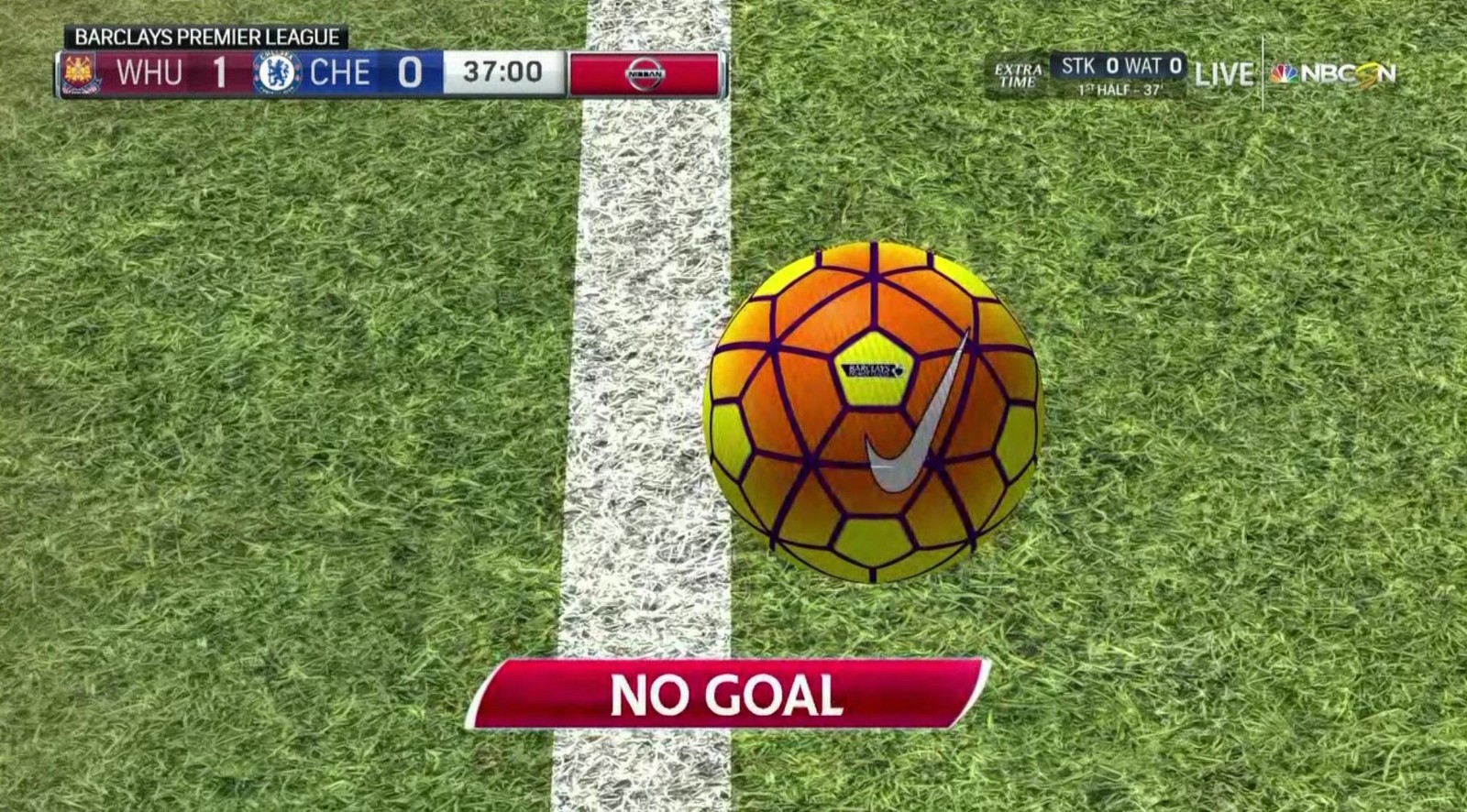 Look at that! That's how close Chelsea were to an equalizer after West Ham opened the scoring in the 17th minute. Amazingly, things only got much, much worse for the struggling Premier League champions after this.
Cesc Fabregas then had a goal disallowed for being offside and Nemanja Matic was sent off after his second yellow just before halftime. In the frustration of all of this, Diego Costa and Fabregas were also shown yellows for dissent, while Jose Mourinho (who was already on a suspended one-match ban for his comments about the referee after Chelsea's loss to Southampton and assistant coach Silvino Louro were sent off.
When Matic was sent off, all Mourinho initially did was smirk. But he reportedly tried to enter the referee's room at halftime and that marked the end of his afternoon.
Some part of that madness sparked what remained of Chelsea after the break, however. Gary Cahill equalized in the 56th minute with Mourinho watching from the director's box.
But Chelsea's sighs of relief were short lived as Andy Carroll came off the bench to head in a winner in the 79th minute. Andy Carroll. And so playing with just 10 men and only half their coaching staff, Chelsea brought on Falcao. Which is like reaching for a water bottle filled with sand when you're dying of thirst in the desert.