How to talk to a woman wearing headphones, women's soccer edition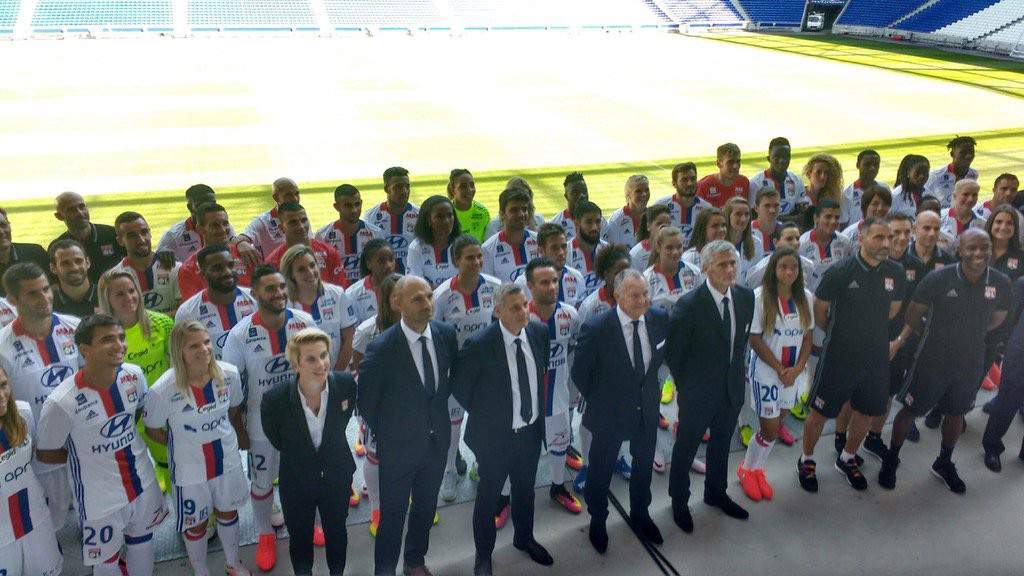 2. A couple months after that first tweet, on the occasion of the unveiling of Lyon's new stadium, Aulas tweeted pictures of the occasion at Morgan, her U.S. teammate Kelley O'Hara and U.S. Soccer:
3. Three days later, Aulas replied to his previous tweet with the message: "The best American players could play with the best European team: Olympique Lyonnais"
4. Aulas managed to hold out nearly three months before tweeting at Alex Morgan, this time to tag her in a reply to the announcement of Lyon winning a title:
5. The Lyon owner managed to last nearly two more weeks before replying to a Morgan tweet about France winning its opening Euros match by sending more pictures of his stadium:
6. Aulas managed to keep himself from tweeting at Morgan for the rest of the Euros. Then the Olympics happened:
7. At the same time, soccer culture means different things in different contexts. The desire to be a proactive president isn't exactly an explanation for why Aulas continued to be a doofus on Twitter:
8. As you may remember, the Olympics did not go particularly well for America's women. This had the solitary upside of giving Aulas less fodder for his Twitter obsession. He held off until team photo day, when he gave in to the urge to share the picture at Morgan:
9. On Friday, Alex Morgan tweeted about the TV adaptation of her book for children, so Jean-Michel Aulas saw fit to reply with his normal plea:
I don't think he set out to all but harass Alex Morgan on Twitter. These tweets are, in many ways, the logical extension of Aulas' public persona — a persona that, by in large, is an upgrade over most soccer team owners. Here, however, it is disastrous. Thinly couched in the logic of "it's only soccer," Aulas has turned into every annoying man on Twitter. Alex Morgan may well have him muted or filtered, but that doesn't really change anything; this pursuit is as much for public consumption as it is hers. Transfers in football are often analogized to public courtship, but that has become all too literal in Jean-Michel Aulas' weird obsession with Alex Morgan. It needs to stop.

David Rudin is an editor at Howler. When not tweeting as the magazine, he can be found at @DavidSRudin