Making sure everything passes the sniff test before the big match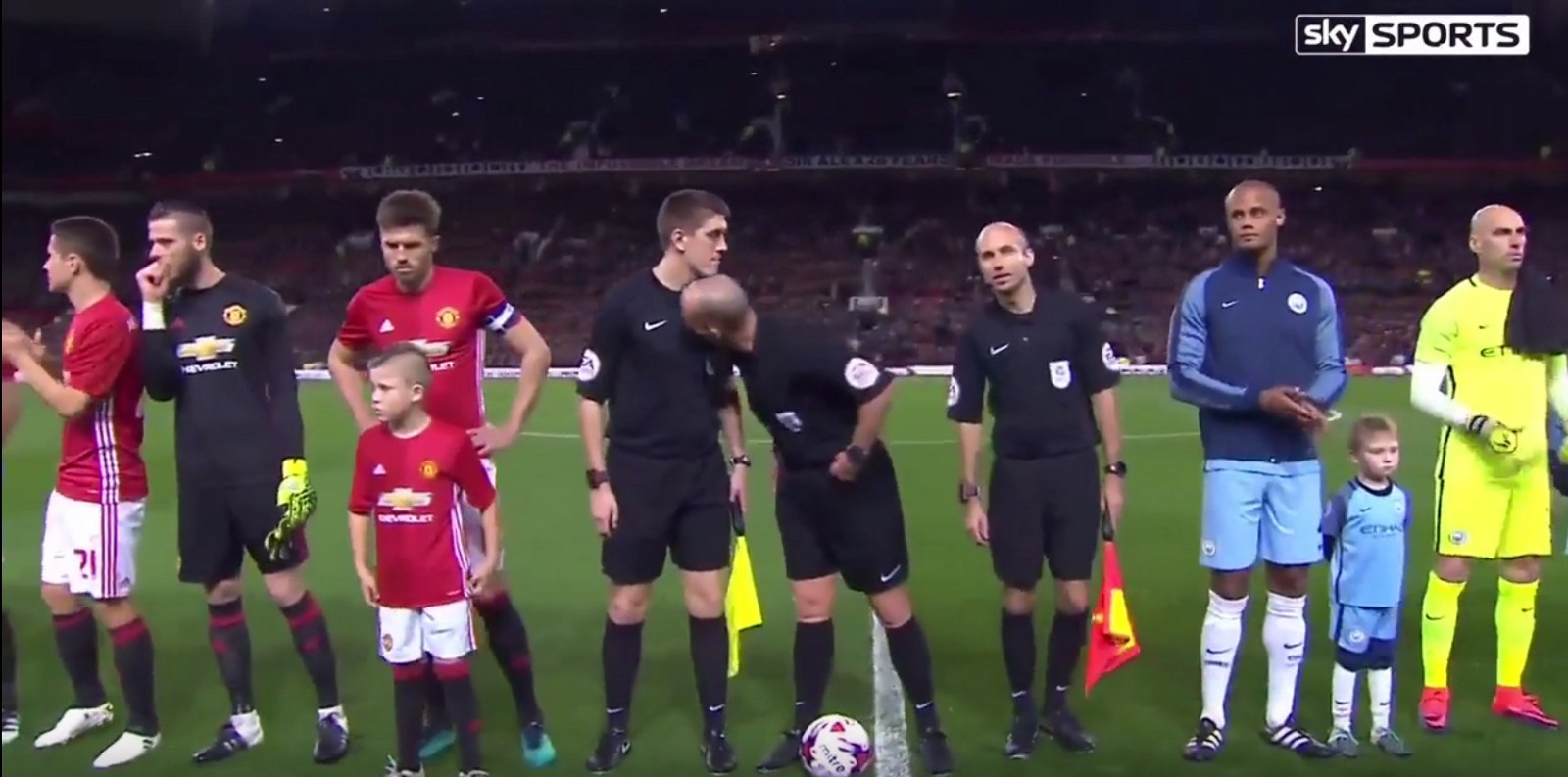 Man United v Man City was the centerpiece of the EFL Cup round of 16 and referee Mike "I swear I'm not Bob Bradley" Dean was given the assignment. As the teams lined up before kickoff, Dean leaned over and sniffed one of his assistants. He seemed to be displeased with what he smelled.
After getting over the odors of his colleagues, Dean bravely handed out yellow cards to Man United's Antonio Valencia, Zlatan Ibrahimovic, and Paul Pogba, plus Man City's Kelechi Iheanachio (it remains unclear if any of those bookings for for offensive smells) as Man United won 1–0, eliminating City from the competition and giving Pep Guardiola an unwanted new experience.
Mike Dean, meanwhile, remains undefeated.
https://www.gettyimages.com/license/618395202