Tim Wiese begins an unusual post-football career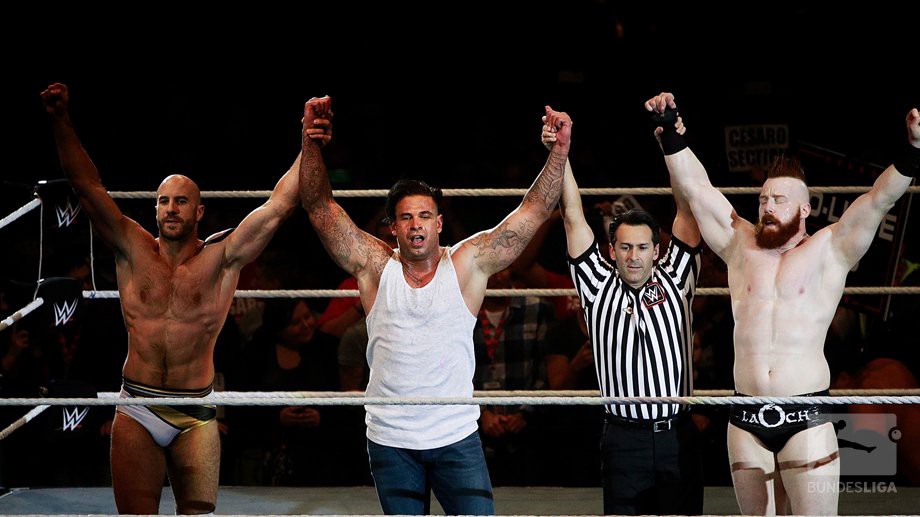 Tim Wiese played in the Bundesliga for more than a decade and made six appearances for Germany. Now retired from football at the age of 34, Wiese has begun a new career as a professional wrestler in the WWE.
What started as a few selfies showing off a beefed up physique and rumors of the WWE's interest two years ago has now resulted in "The Machine" winning his tag-team debut in Munich.
Paired with Seamus and Cesaro against The Shining Stars and Bo Dallas, Wiese delivered the final belly flop and pinned his opponent to start his wrestling career undefeated. Here's video of the match (and someone who is not at all interested in it):
Hopefully this paves the way for more cross-pollination between football and professional wrestling. Maybe steel cage matches can replace penalty shootouts one day.