When shows of solidarity go too far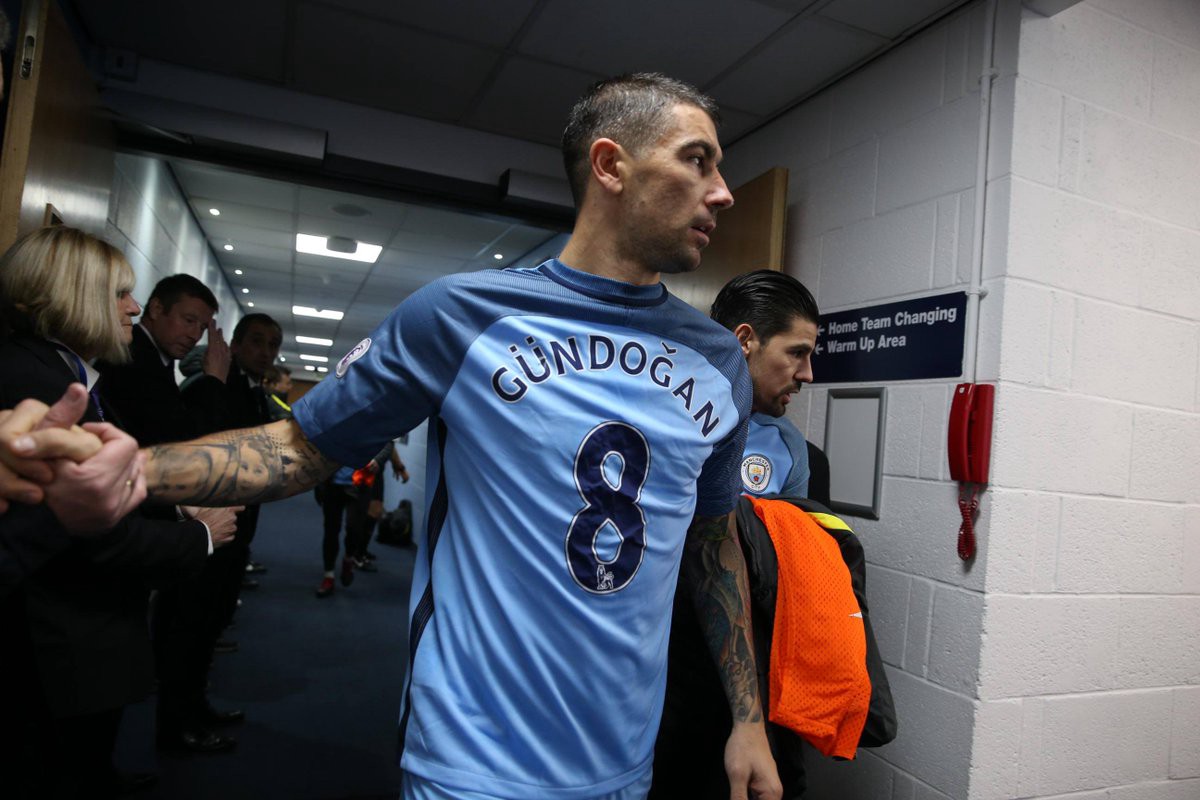 Man City midfielder Ilkay Gundogan suffered a knee injury earlier in the week, bringing his first season with the club to a premature end. This has undoubtedly been a difficult situation to process for Gundogan, so before Sunday's match against Arsenal, his teammates lined up in his №8 shirt as a show of solidarity.
It was a lovely gesture, but it also created a bit of confusion since this level of tribute is usually reserved for someone who suffered a bit more than an injured knee.
Regardless of Gundogan's status, the desire to honor him seemed to galvanize City, as they came back from a 1–0 halftime deficit to beat Arsenal 2–1. After the match, Gundogan expressed his appreciation on Twitter and also took the opportunity to assure every that he is still alive.
Meanwhile, Alex Oxlade-Chamberlain had to come off 13 minutes after entering the match due to a muscle injury, so look for Arsenal to build a statue for him outside the Emirates to try and inspire a Boxing Day win against West Brom.