Beating Stoke is great, but earning a new coffee machine is far, far better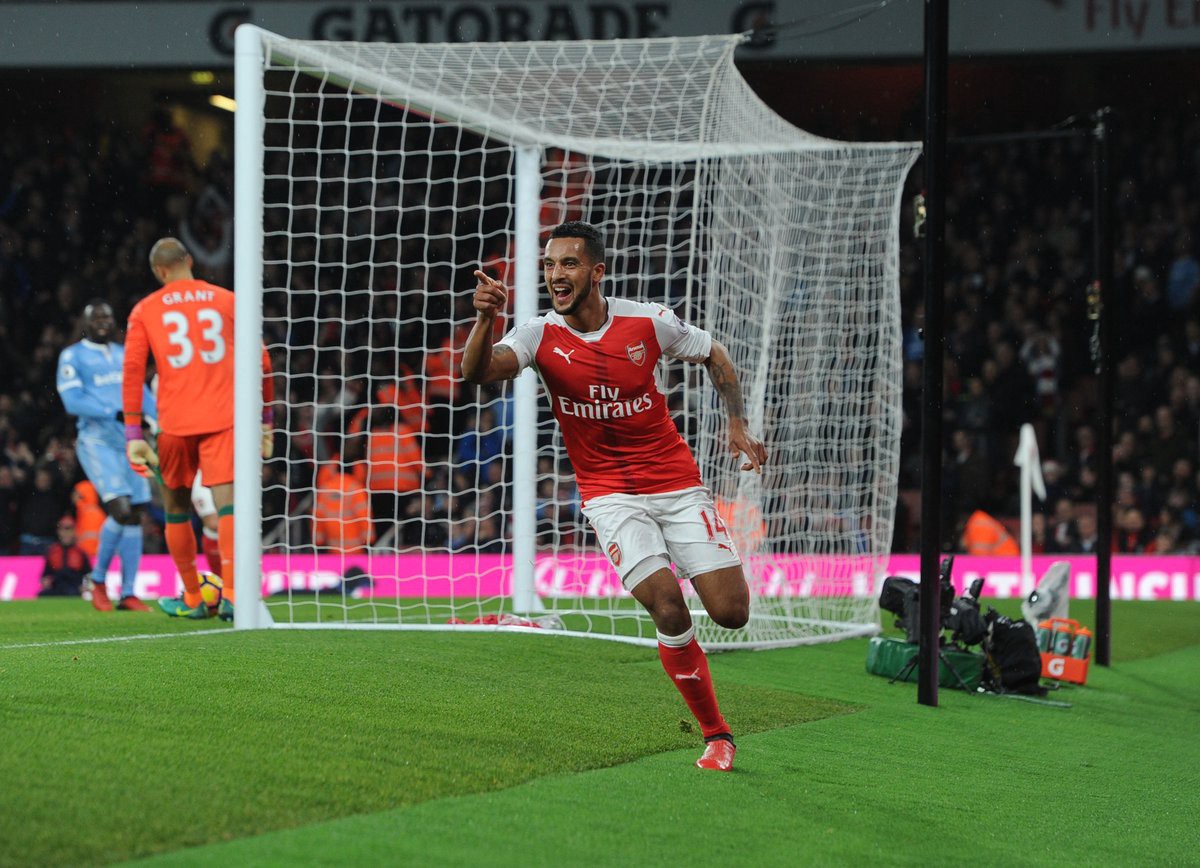 Theo Walcott scored Arsenal's first goal in their 3–1 come from behind win against Stoke. It was his 10th of the season, the 100th of his career and it put Arsenal top of the table, but the aspect of this occasion that he was most excited about was the prize it earned him.
No, it wasn't a goal bonus written into his contract and worth millions of pounds—it was a deal he made with his wife Melanie earlier this season. Last month, Walcott revealed the arrangement. He told reporters (via the Independent): "She said 'If you get 10 goals before Christmas I'll buy you this coffee machine.' So I can't wait for that and hopefully it will happen."
After scoring his 10th, he tweeted his delight.
Even Walcott's club knew what it meant to him (they were also glad that they wouldn't have to pay for the coffee machine).
It's worth noting that Walcott hasn't scored more than nine goals since the 2012/13 season, when he had a career high 21. This is partly down to the injuries that have dogged him, but last season he managed just nine in 42 appearances. Maybe his wife will promise him a new blender if he reaches 20 by the end of the season.