He was just pushing the man out of the way of an oncoming train, he swears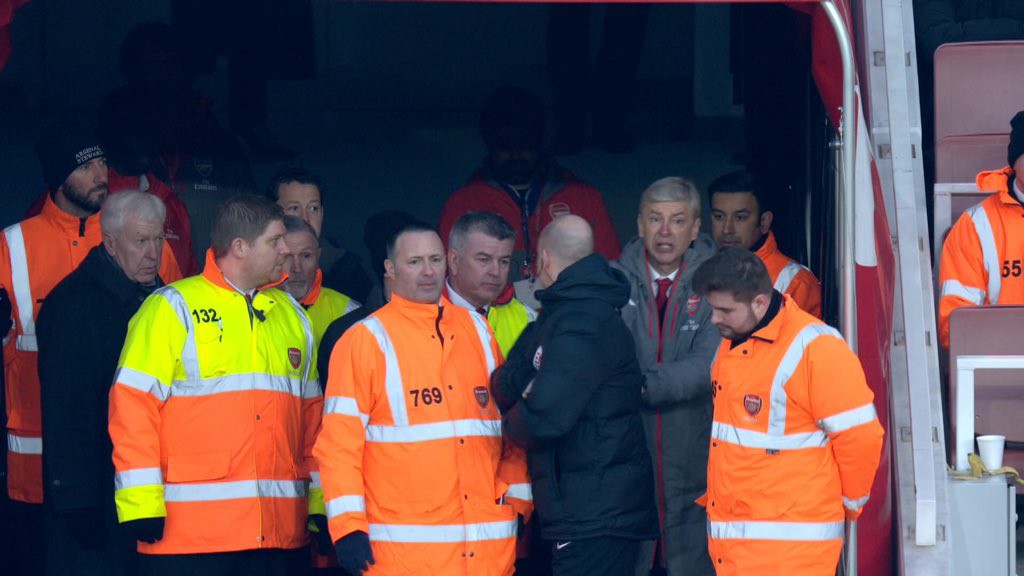 Arsenal's 2–1 win over Burnley was anything but routine (well, by Arsenal standards maybe it was). After Shkodran Mustafi gave them a 1–0 lead in the second half, Granit "Red Is My Favorite Color" Xhaka was sent off, forcing Arsenal to play the last 25 minutes with 10 men. In added time, Burnley were awarded a penalty, enraging Arsene Wenger and allowing Andre Gray to equalize from the spot.
Wenger was sent off, but refused to go. When he eventually reach the mouth of the tunnel and stood his ground there, he tried to shove the fourth official away from him, perhaps mistaking him for Jose Mourinho.
In the EIGHTH minute of added time, Arsenal got a penalty of their own and Alexis Sanchez scored to give them one final lead. After the match, Wenger apologized for the shove, but that won't be enough to prevent the FA from handing him a touchline ban.
The way Wenger keeps shoving people during matches, a ban might not be enough, though. It might be time to make him swap his puffy coat for a straight jacket on matchdays.