Take your urine and get out!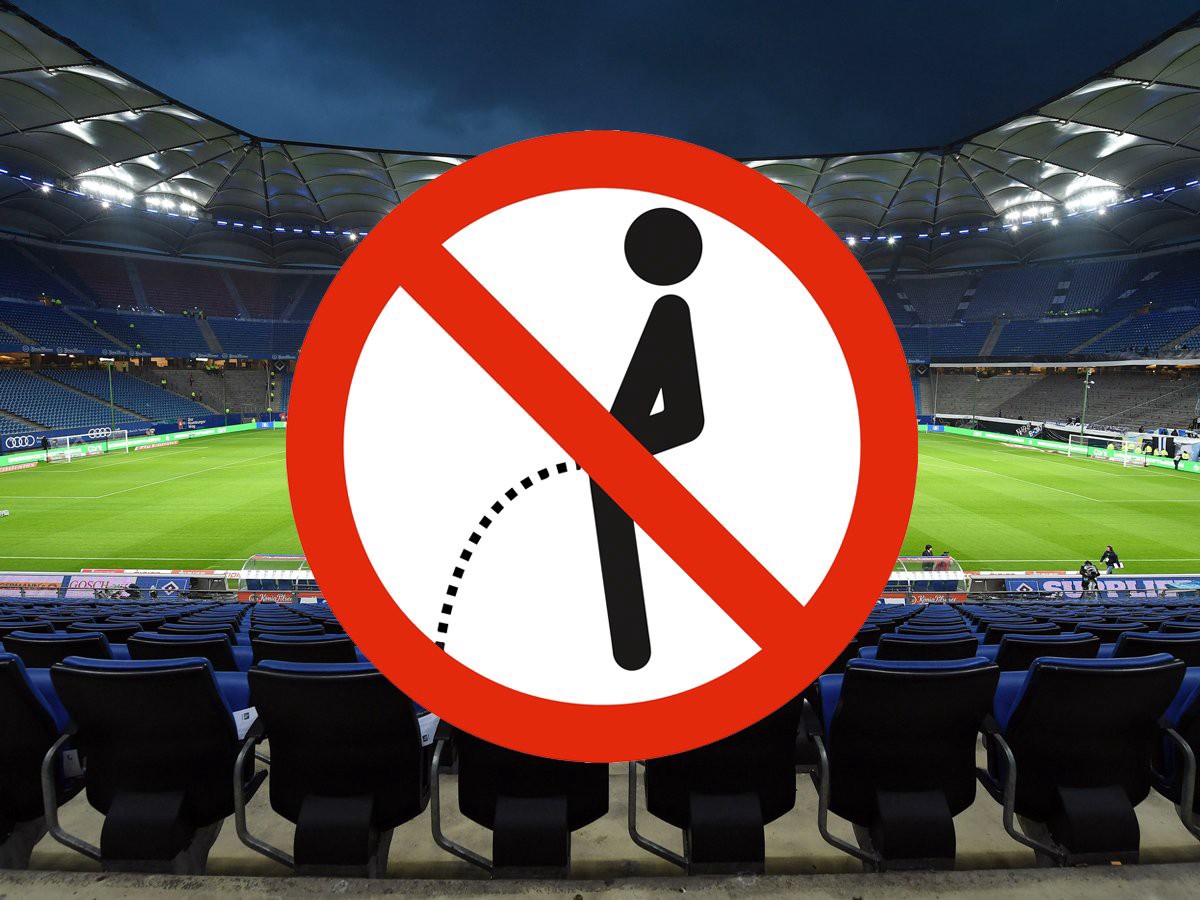 Hamburger SV have a problem on their hands. No, it's not that they're currently in the relegation zone. It's that people are urinating all over the Volksparkstadion.
Prior to their DFB Pokal quarterfinal against Borussia Mönchengladbach (which they lost 2–1, conceding two penalties for the decisive goals), HSV tweeted a warning to anyone who might turn their stadium into a waterpark.
"Feral pissers are not wanted!" They say. "Not in our living room. The club's security staff will eject feral pissers, in accordance with Volksparkstadion rules."
Twitter users who responded to this message pointed out the inadequate facilities at the stadium, indicating why some fans have been letting it fly in alternative locations.
Whatever the reason for this is, you might want to wear a raincoat and bring a bucket of hand sanitizer the next time you visit the Volksparkstadion.