And now…Arsenal players doing kung fu in China
July 18, 2017
The one redeeming feature of an overseas tour: Ridiculous photographs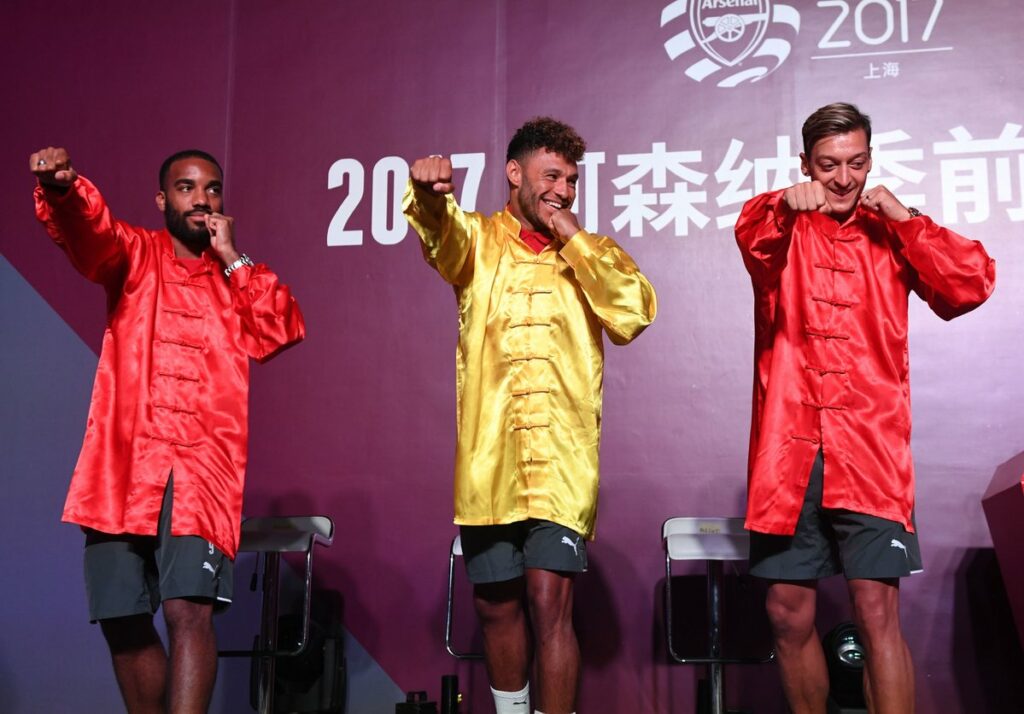 Arsenal's preseason trip to China is off to an exquisite start for reasons that have nothing to do with actual football. First, they released a bizarre video of their players rowing themselves to Shanghai, fueled by the drumbeat of Alexis Sanchez's discontent (Sanchez is too busy moaning to the Chilean press to join the club on their trip).
Once they arrived, the players put down their oars and experienced every Chinese stereotype they could cram into a single day. They learned the exotic game of ping! They drank from tiny pots! They poured water on their heads! But the true highlight was several of the players, including new boy Alexandre Lacazette, donning traditional garb and getting a kung fu lesson before a roomful of delighted fans.
You can see the moment Lacazette begins to question his life choices.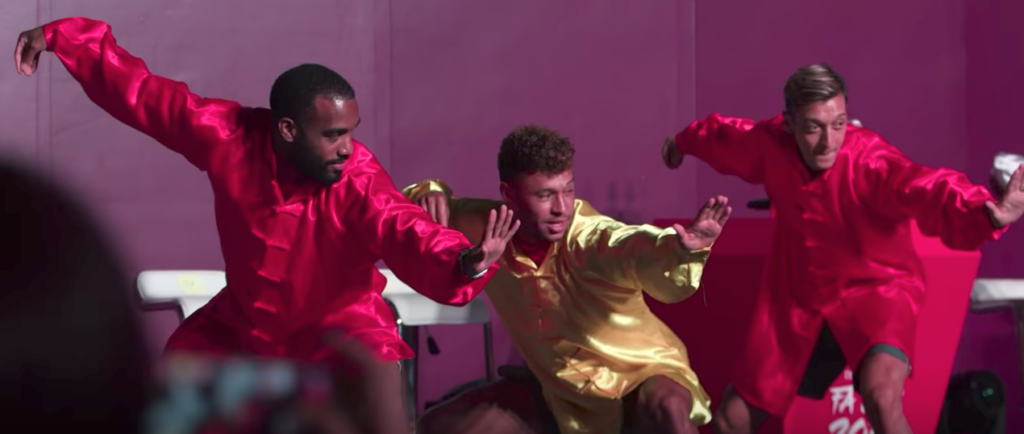 Between this and the fan who got his/Darren Bent's face tattooed on his butt, it's been a lot to process for him this week.
https://t.co/vHF6uI2iHi Who's that man? Contact Score Agencies https://t.co/PHbPWcUNbJ I want to meet you & offer you my football jersey????

— Alexandre Lacazette (@LacazetteAlex) July 17, 2017
---
Contributors
Howler
TAGS
WELL, IT DEPENDS ON WHAT YOU MEAN BY "FREE."
Enter your best email for full access to the site.