Home
Dirty Tackle
Selecting a FIFA Team of the Year is more difficult than I ever imagined
Selecting a FIFA Team of the Year is more difficult than I ever imagined
January 11, 2018
So many deserving players, so few spots on the magnetic pitch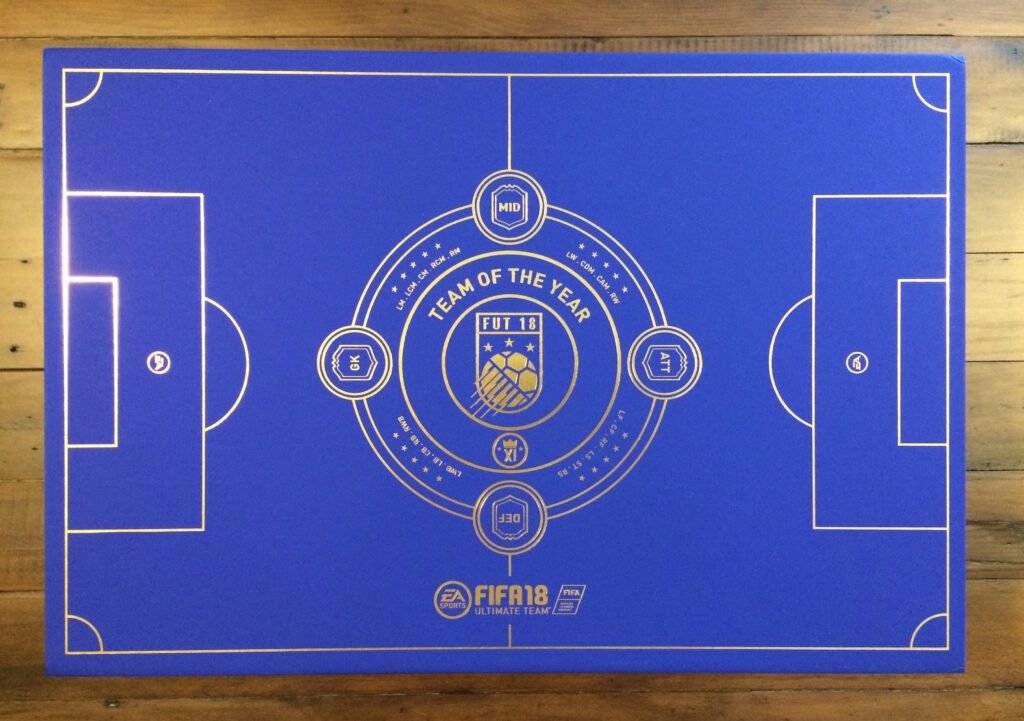 EA Sports asked me to vote for their 2017 FUT Team of the Year and sent over a giant box filled with 55 player magnets and a metal pitch upon which just 11 of those players could be placed in a 4-3-3 formation. Sounds easy enough, right? Yeah, that's what I thought until I actually tried to do it. Now, having completed the task after hours of mental anguish, second guessing, and existential panic, I have come to realize just how difficult it is.
First, here are the 55 nominees:
The 55 nominees for the EA SPORTS Team of the Year revealed! See them all and learn how the winners will be chosen: https://t.co/pJJlt1Z529 #TOTY #FIFA #FUT pic.twitter.com/pIQ7LZGQUf

— EA SPORTS FIFA (@EASPORTSFIFA) January 8, 2018
Starting with the goalkeepers seemed like the best way to ease into this since there were only five options, but all five had an incredible year. Keylor Navas continues to be an underrated, yet vital figure for Real Madrid, the same goes for Atletico's Jan Oblak, David De Gea has arguably been Man United's best player for several years now, Gigi Buffon is still Gigi Buffon, even at 39 years old, and somewhat overshadowed in that company, through no fault of his own, is the brilliant Hugo Lloris. How can anyone objectively pick just one of those keepers and say "Yep, he was, without a doubt, better than the rest." This was when my leg started to twitch.
Next, the defenders. This was when it became clear how easy it would be to pick, say, more than half of Real Madrid's starting XI. How do you balance team success with individual performance? There's no formula for this. Marcelo and Sergio Ramos are obvious standouts, Marcos Alonso, Cesar Azpilicueta, and David Luiz are all deserving, as are Danny Carvajal, Dani Alves, Antonio Valencia, and Leonardo Bonucci. And then there's the likes of Joshua Kimmich, Kyle Walker, and Kalidou Koulibaly who really cemented themselves as world class players on the rise in 2017. There's only room for four in the team, though. The cold sweats began.
In the midfield, the Madridistas are again hard to ignore. Toni Kroos, Luka Modric, Isco, and Casemiro. Again, how much did they lift up their team versus how much did their team lift them up? Radja Nainggolan, Emil Forsberg, Christian Eriksen, and Dele Alli had less success at the team level, but were they any less brilliant individually? Then there's Thiago, and N'Golo Kante, and Marco Verratti. And Kevin De Bruyne. And Paulo Dybala. I could name every player on the list because to leave anyone out feels criminal. I'm pretty sure I blacked out for a minute.
The forwards: Though they both had their struggles at different points in the calendar year, Cristiano Ronaldo and Leo Messi simply cannot be left out. At this point, it's tempting to do so because we've become so accustomed to their otherworldly talents and it's nice to recognize other players occasionally, but Messi and Ronaldo remain impossibly great and the comparison has to be them in 2017 versus other players in 2017 and not them in 2017 versus them in previous years. So that leaves just one spot for Robert Lewandowski or Eden Hazard or Harry Kane or Kylian Mbappe or Neymar! or…now I'm naming everyone again. This is where my nose started to bleed.
But a team of 11 players in a 4-3-3 formation had to be picked. Not 33. Not 55. I couldn't make my own player magnets to make it an even 70. It had to be 11. So this is my final vote: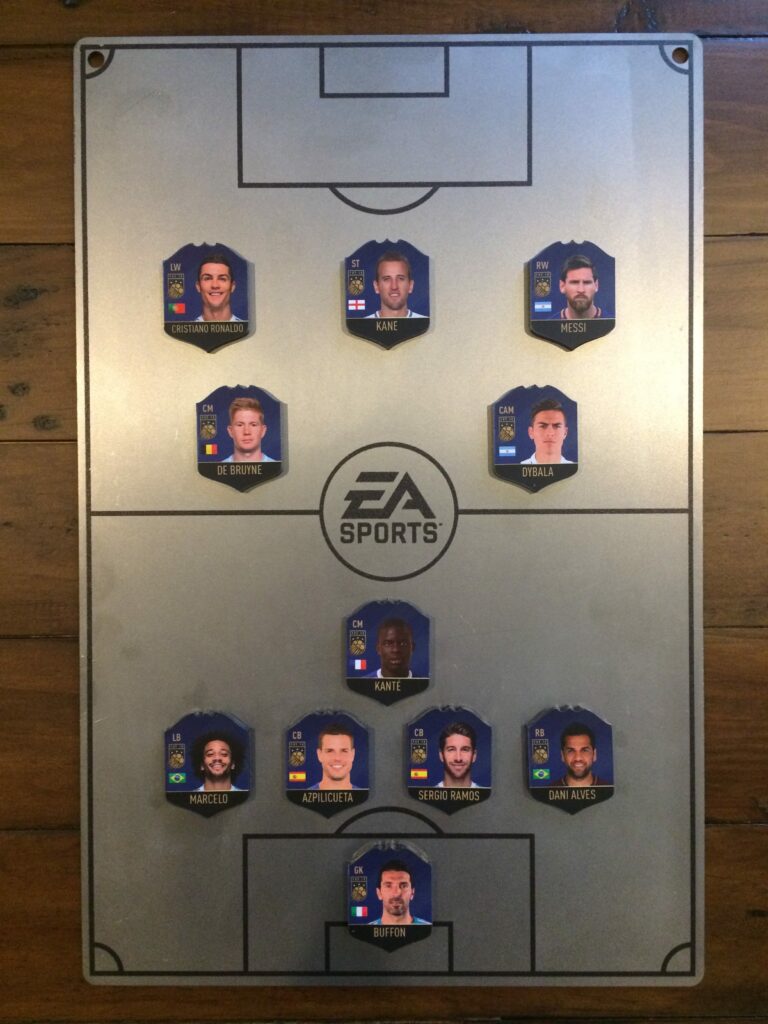 GK: Buffon
DEF: Marcelo, Azpilicueta, Ramos, Alves
MID: De Bruyne, Kante, Dybala
FWD: Ronaldo, Kane, Messi
Could strong arguments be made for other players? Most definitely. But for the sake of my own mental health and with a voting deadline in place, I had to settle on a final XI and this one felt good. And now, with that decided, I can continuously second guess it until next year's vote rolls around.
---
Follow Brooks on Twitter @BrooksDT. 
Contributors
Howler
TAGS
WELL, IT DEPENDS ON WHAT YOU MEAN BY "FREE."
Enter your best email for full access to the site.