What does it mean to be a soccer fan when the world is going to hell?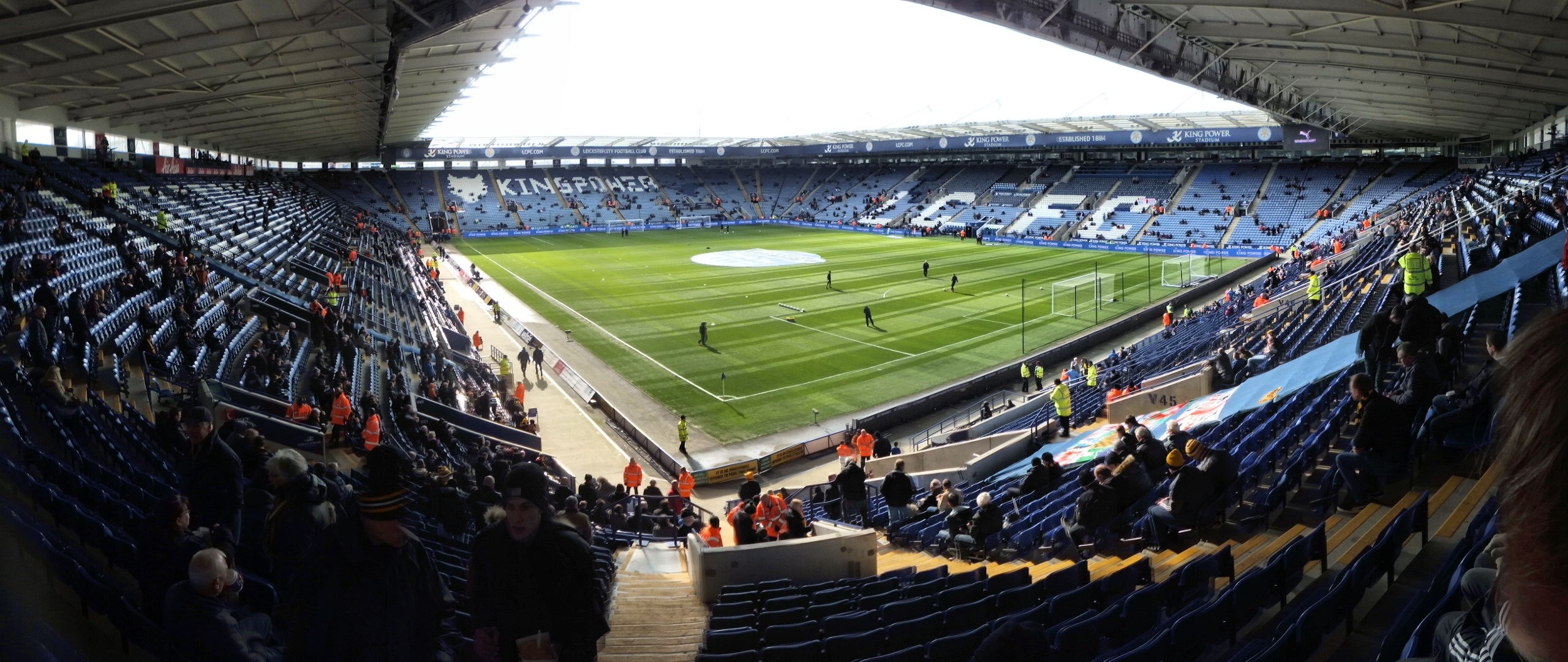 What is the point of all this?
I ask myself that question in my lowest moments, in the normal course of life and specifically in the context of being a soccer fan and writer. What purpose is there to being emotionally invested in this sport when… well, if this were a visual medium, you would see me flailing my arms vaguely and desperately at everything.
I've had a lot of low moments in recent years.
This weekend was newsworthy one in the soccer world. There was the first El Clásico in over a decade not to feature either Lionel Messi or Cristiano Ronaldo. There was MLS Decision Day, with playoff berths and the Supporters' Shield on the line. There was the start of the W-League in Australia, the winter home of so many NWSL players. There was the usual goings on in the Premier League, the Bundesliga, Serie A, you name it. Any of which could have, should have, been the subject of a Monday morning column.
But none of that matters right now.
On Saturday— evening in local time, about lunchtime in most North America— a helicopter carrying Leicester City owner Vichai Srivaddhanaprabha, along with three passengers and the pilot, crashed in the parking lot outside the King Power Stadium. There were no survivors.
Leicester had just played out a 1-1 draw against West Ham. The English sporting press was doing their usual What It All Means unpacking of the day in the Premier League, and all of that got swallowed by a freak aviation disaster. It's the kind of thing that would make our corner of the world stop in its tracks.
But because we live in hell, this wasn't even the worst thing to happen that day.
That distinction might belong to the mass shooting at a synagogue in Pittsburgh. A man who held extreme right-wing and anti-Semitic views, emboldened by our current political and cultural moment, burst into a place of worship and opened fire. Eleven people are dead for no other reason than they were Jewish and it was a Saturday morning.
Do we want to go back to before Friday? There was the racially-motivated shooting at a Kroger in Kentucky. There was the so-called "MAGA Bomber," precipitating a wave of attempted political assassinations and domestic terrorism; a crisis that has been made worse by the President of the United States' need to pour salt in every open wound. There were two distinct moves by the US government to legislate transgender people— like me— out of existence.
That's the past week. We'll stop there, because there's just too much to list these days.
So we come to that question again. What is the point of all this? What value is there in watching two groups of humans kick a ball on a patch of grass, each group trying to do it better than the other, and sometimes there's a winner and sometimes there isn't, and at the end of the day a vanishingly small number of rich people are made nominally richer.
You could say that soccer is an escape. I'm not sure I believe it, and frankly, I don't think the people who say that believe it either. The folks who cite sport as escapism these days tend to do so while decrying the presence of politics in sports— which is to say, other people's politics. Their personal politics are fine. It's the politics they don't like that's the problem. That's why, for example, some folks don't have a problem with compulsory flag saluting at sporting events but had a big problem with this.
You could say that soccer is a way to build community and a sense of belonging. And yeah, that's true. To a point. But given that manufactured conflict is part of the foundation of sport, the efficacy of community-building around sports will always be limited.
You could say that soccer is a means by which people can organize and interpret their lives, serving much the same function as religion. (After all, one might say, what more important liturgical calendar is there than the fixture list?) I don't really want to get bogged down in a soccer-as-religion discussion, but I am skeptical about that line of thought in a way that I can't quite articulate.
Two years ago I wrote about being a soccer fan in Trump's America, and the usefully non-specific conclusion I reached is that you be a soccer fan by understanding it's not actually about soccer anymore. I don't know how well that holds up. Maybe trying to make soccer more than it is is what gets us in trouble to begin with.
Here at Howler, we ran a piece two years ago about the pitfalls of investing too much in the sport.
"Soccer can be a break from conflict or a sign that life goes on in its midst. The problem, however, is that much of the world needs both of those things at once. Soccer can be a great many things, but it can't be everything you need it to be."
So maybe I'm asking the wrong question. Maybe it's not worth asking what the point is. Maybe we have to ask ourselves what we want out of this.
When I started writing this column, Manchester United were playing Everton in the Premier League. United were awarded a penalty and Paul Pogba, tapped to take the spot kick, did this utterly ridiculous run-up.
It was delightful. It made people on Twitter mad. Everyone quickly moved on. Some people who shouldn't be dead remained dead.
I don't know what else to tell you. I'm sorry. I can't offer any useful advice, other than to not lose sight of what it is that binds you to this game, whatever that may be.
And also: hug your loved ones. Things are going to get worse before they get better.
---
James Bridget Gordon is a writer and editor based in Chicago. They write about art, sports, LGBTQ politics, and pop culture. They are the digital editor for Howler Magazine. You can find them on Twitter at @thaumatropia.
Contributors
Bridget Gordon
TAGS
WELL, IT DEPENDS ON WHAT YOU MEAN BY "FREE."
Enter your best email for full access to the site.