Recent plans for US Soccer's youth development programs are ambitious, but are they practical?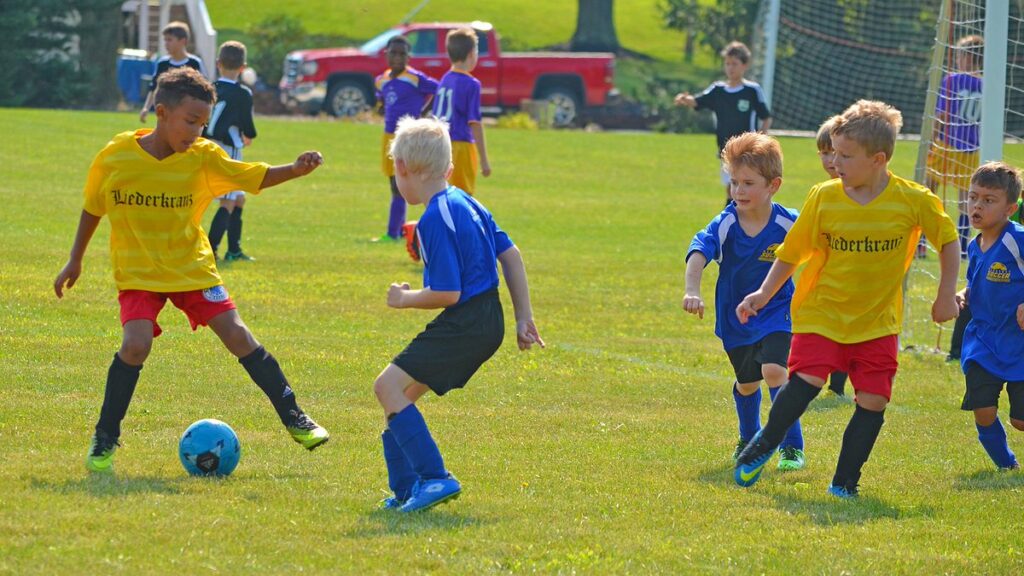 With the launch of U.S. Soccer's Player Development Initiatives and a girl's side to their Development Academy in recent months, the US Soccer Federation has made clear they intend to change soccer in America, and with the US failing to qualify for the men's World Cup for the first time in three decades, it clearly needs changing.
The Player Development Initiatives (PDIs) rolled out by US Soccer are attempting to create national standards towards individual player development. By standardizing the rules and regulations, most notably around "small-sided game standards," the USSF is aiming to get more time on the ball for younger players and shift the focus for these players away from result-oriented games.
The PDIs are directed at US Soccer affiliated clubs, but in time may begin to influence the soccer community as a whole as players, coaches, and parents begin to pollinate programs they move between. Some of the simple shifts, like small-sided field size and the number of players on the field, can be adopted quickly. But those changes are largely cosmetic. For change to occur in a way that will influence the future of USSF, these initiatives will need to take on a greater, and potentially insurmountable, task of changing youth sports in America. With the Development Academies, they are slowly attempting to do just that.
For many high school programs across the nation, the launch of the Girl's Development Academy (DA) is a solution to a problem that doesn't exist. If the Boy's DA is a good guide, the Girl's DA will likely result in many of the top girls leaving their high school team to play for a club team. Defenders of the high school system cite that some of the US women's team's best players came through their high school systems (i.e. Mia Hamm, Kristine Lilly, and Alex Morgan) and that by not playing for their high school, they will lose the community element of youth sports.
The resistance by high schools seems to be wrapped up in a larger debate within sports in America, namely, what role should sports play in the youth development? Every generation, America's youth are bombarded with the changes in their educational and social environments by policy makers and governing bodies not always focused on what's best for the individual child (or the individual community). For a nation as big and diverse as the US, sometimes those decisions for governance are necessary, though not always popular. In the case of US Soccer, while some people may have romantic views of Development Academy roles, they are quite clear that their purpose is to produce top talent for club and country.
US Soccer believes that "at its core, the Development Academy exists to develop players and provide a pathway to shepherd them through the National Team system." Generally, if you support youth sports, you also support initiatives that provide more opportunities for youth to participate and better structure for them to thrive within. I believe having better access to club programs is better for boys and girls, and setting universal standards, like the Player Development Initiatives, will begin to trickle down even into non-affiliated park district programs.
For too many parents, clubs, and coaches, the hyper-competitiveness of American parenting and drive for success is the purpose for participation. And while Development Academies (and all clubs over U-12) will still be focused on competition, the PDIs are trying to push back on the cultural struggle many youth sports face: the undue focus on wins and losses. Both of these initiatives will take years (and possibly generations) to truly have an effect on our national teams and clubs. Positively, they both seem to be part of a shifting in expectations for our national teams. I don't believe it's a bad thing to expect more from our national teams, but to do so will require a heavy cultural lift from soccer as a sport in the US. US Soccer has an obvious interest in driving this change, but may be unwilling (or unable) to take a few steps back and ask a big picture question rooting many of these changes: what is the purpose of playing soccer for children in the US?
---
Follow Jason on Twitter @JasonALemberg.
Contributors
Jason Lemberg
TAGS
WELL, IT DEPENDS ON WHAT YOU MEAN BY "FREE."
Enter your best email for full access to the site.