Home
Dirty Tackle
Future News: Jose Mourinho says Victoria's Secret fashion show more competitive than Spurs at Stamford Bridge
Future News: Jose Mourinho says Victoria's Secret fashion show more competitive than Spurs at Stamford Bridge
December 4, 2014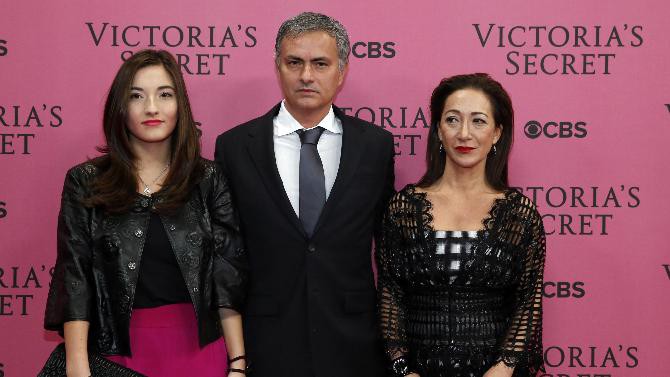 Spurs haven't won at Stamford Bridge since February 1990 — a streak that continued on Wednesday with a 3–0 loss to Chelsea. This has prompted Chelsea manager Jose Mourinho to declare that the Victoria's Secret fashion show he attended the night before was more competitive than Spurs at their London rivals' ground.
Mourinho attended the lingerie show at Earls Court in London with his wife and daughter Tuesday night, interpreted by some pundits as a sign of how unconcerned he was that Spurs would trouble his undefeated Premier League leaders. And following the decisive win, the Chelsea boss offered a harsh appraisal of Tottenham's fortunes at Stamford Bridge over the last 24 years.
"There was more competition in the underwear show than there is when Spurs come here," Mourinho told reporters while hanging an autographed picture of Ed Sheeran in his office. "At the show there was Ariana Grande getting hit with the model's fuzzy wings and probably backstage conflict over who wears what, but here? Just Chelsea scoring and nothing else. The thongs were more supportive than Spurs' back line."
Spurs have not won at Stamford Bridge since Gary Lineker, who is now 54 years old, scored to give them a 2–1 win on February 10, 1990 — the day before Nelson Mandela was released from prison. Eden Hazard, who scored Chelsea's first goal in Wednesday's match hadn't even been born yet.
"Maybe next time Spurs come to the Bridge, they can make arrangements with the Victoria's Secret people to have the models walk around the pitch instead of their players," Mourinho added. "They still wouldn't win, but at least then their fans would see something attractive."
Contributors
Howler
TAGS
WELL, IT DEPENDS ON WHAT YOU MEAN BY "FREE."
Enter your best email for full access to the site.