Home
Dirty Tackle
Jose Mourinho illustrates the failings of rival clubs in end of season awards speech
Jose Mourinho illustrates the failings of rival clubs in end of season awards speech
May 27, 2015
https://www.youtube.com/embed/YxXP6CfhNe4
Louis van Gaal's drunken ramblings to conclude Man United's awards gala was endearing and delightful. So Jose Mourinho decided to go a different route with his speech at Chelsea's awards event by roasting the teams that fell short of his side's title winning standard.
"I have for you a fiction story," Mourinho told the crowd, as he turned on his proverbial flame thrower and a picture of an empty pitch was shown on the room's big screens. "This is a football pitch with two goals, one ball, but there is one team that would like to play without goals. And that team plays really well and the ball goes and goes and goes, and the quality of ball possession is really beautiful, but no goals. And they ask the international board of FIFA to play like this. But they were told that was not possible. That the bigger percentage of ball possession doesn't win matches. And they were not champions." [Chelsea beat Man United 1–0 in April even though United had 70% of possession]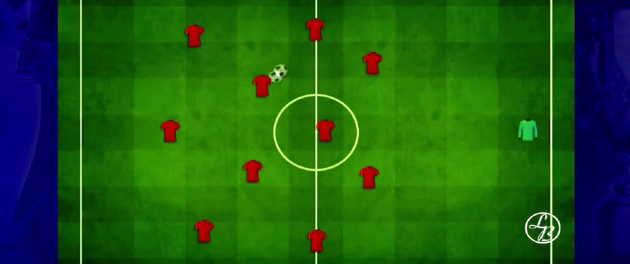 "After that, there was another team that were less radical and they ask to play only with one goal. And they were fantastic. And they scored a lot of goals. And the goals were coming from every position. And they score and they score and they score. But they never conceded goals because — no goal. Again, the international board told them 'I'm sorry, you can't be champions because football is with two goals.'" [Man City scored the most goals in the Premier League this season (83–10 more than Chelsea)]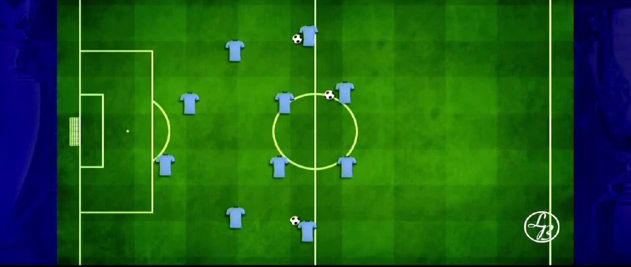 "And come a third team. And the third team was almost there because they wanted to play with two goals. They were scoring some and also they were conceding some, but they were fantastic. They scored really beautiful goals. They concede some goals too. And they were almost there. But they asked the international board to play only between January and April. And they were told 'No chance. No chance. You have to play between August and May.' So they couldn't be champions." [Arsenal had the best record in the Premier League between January and April]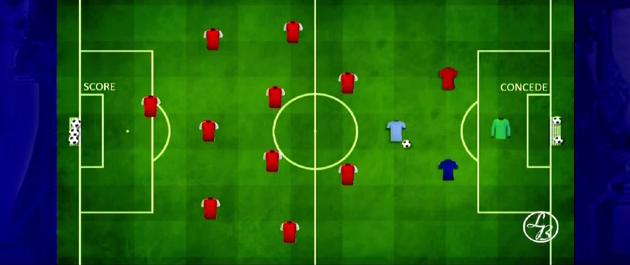 "And finally come another team. And they wanted to play with normal rules. And they know that to win matches they have to score one more goal than the opponent. How can you do this? Scoring a lot of goals or not conceding and scoring one. And they did it both ways. Scoring a lot, conceding some or scoring one goal and conceding no goals — so, clean sheet. So that was the option and they play from August to May and sometimes they brought the bus. But the end of the story is just simple. We have to start believing that they learned the lesson and next season will be much, much more difficult for us. And we have to be ready for that. But at the same time, I think we should enjoy a couple of minutes of some images, because we deserve it. Thank you." [One guess who this is]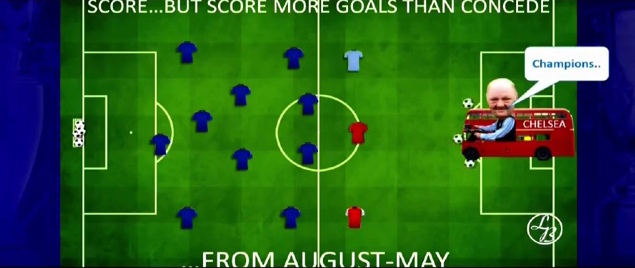 He almost certainly wrote that speech last July.
Contributors
Howler
TAGS
WELL, IT DEPENDS ON WHAT YOU MEAN BY "FREE."
Enter your best email for full access to the site.