Jose Mourinho explains Petr Cech's move to Arsenal
June 29, 2015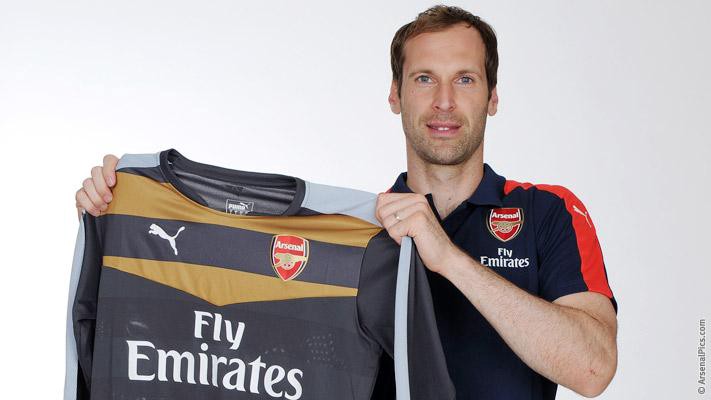 Petr Cech has moved to Arsenal and, of course, this makes me sad. This makes me sad. Petr was at Chelsea for many years. We achieved great things together, but now he has decided to go to Arsenal like a top race horse suddenly deciding to pull a manure cart on a farm and people are asking why.
The first question is why would he go to Arsenal when he could go to any club in the world? Petr was with Chelsea for 11 years. He loves the club. He is 100% blue. But did he want to keep his family in London? Yes. Did he want to play in the Champions League, but not past the round of 16 because he has already won the competition with Chelsea? Apparently. Could his scrum cap be strapped on too tight, cutting off the blood flow to his brain and affecting his decision making abilities? I don't know.
Whatever the reasons, he decided that Arsenal was his only choice. Not because he loves Arsenal so much. Because someone else is now wearing his favorite shirt and the only shirt in his size at the shop happened to be red, so he had to buy a red shirt. That's it. It doesn't mean he likes red shirts, just that he is now wearing a red shirt and wishing it was blue. This is sad. Tragic.
The second question is why would Chelsea let him go to Arsenal — a rival and maybe our nearest title competition? This is an easy question. Very easy. Because Arsene Wenger has never beaten me and he never will. He is a specialist in failure. I could give him my whole team, plus Messi, Ronaldo, and a 10 goal lead and he would still be so frustrated that he would push me on the touchline like a weak French baby man. His tie flapping in the wind from by my laughter.
It will be exciting to see how Arsenal still finish third or fourth even with one of the best goalkeepers in the world, though. Of course they will have a strange number of injuries and all of their players will be too busy smoking cigarettes and making fun of Tottenham to focus on beating good teams, but maybe they will try something new this season. Like accidentally locking themselves in the dressing room at halftime or deciding that their fans paying additional fees to see the team score a goal would generate even more revenue for them not to spend.
But Petr will do well at Arsenal. He survived Andre Villas-Boas and Rafa Benitez at Chelsea, so I'm certain he can deal with Wenger. Plus, he can always go to a bigger club after a little while like all of Arsenal's best players. Which reminds me, Cesc Fabregas would have talked Petr out of going to Arsenal, but he was too busy kissing the Premier League trophy that he waited so long to win. And did in his first season with Chelsea.
So good luck making the most of your new shirt, Petr. You'll need it.
Contributors
Howler
TAGS
WELL, IT DEPENDS ON WHAT YOU MEAN BY "FREE."
Enter your best email for full access to the site.