Home
Dirty Tackle
Football Shirt Friday: Arsenal, Liverpool, Chelsea, Tottenham and Sampdoria's singing shirt
Football Shirt Friday: Arsenal, Liverpool, Chelsea, Tottenham and Sampdoria's singing shirt
July 17, 2015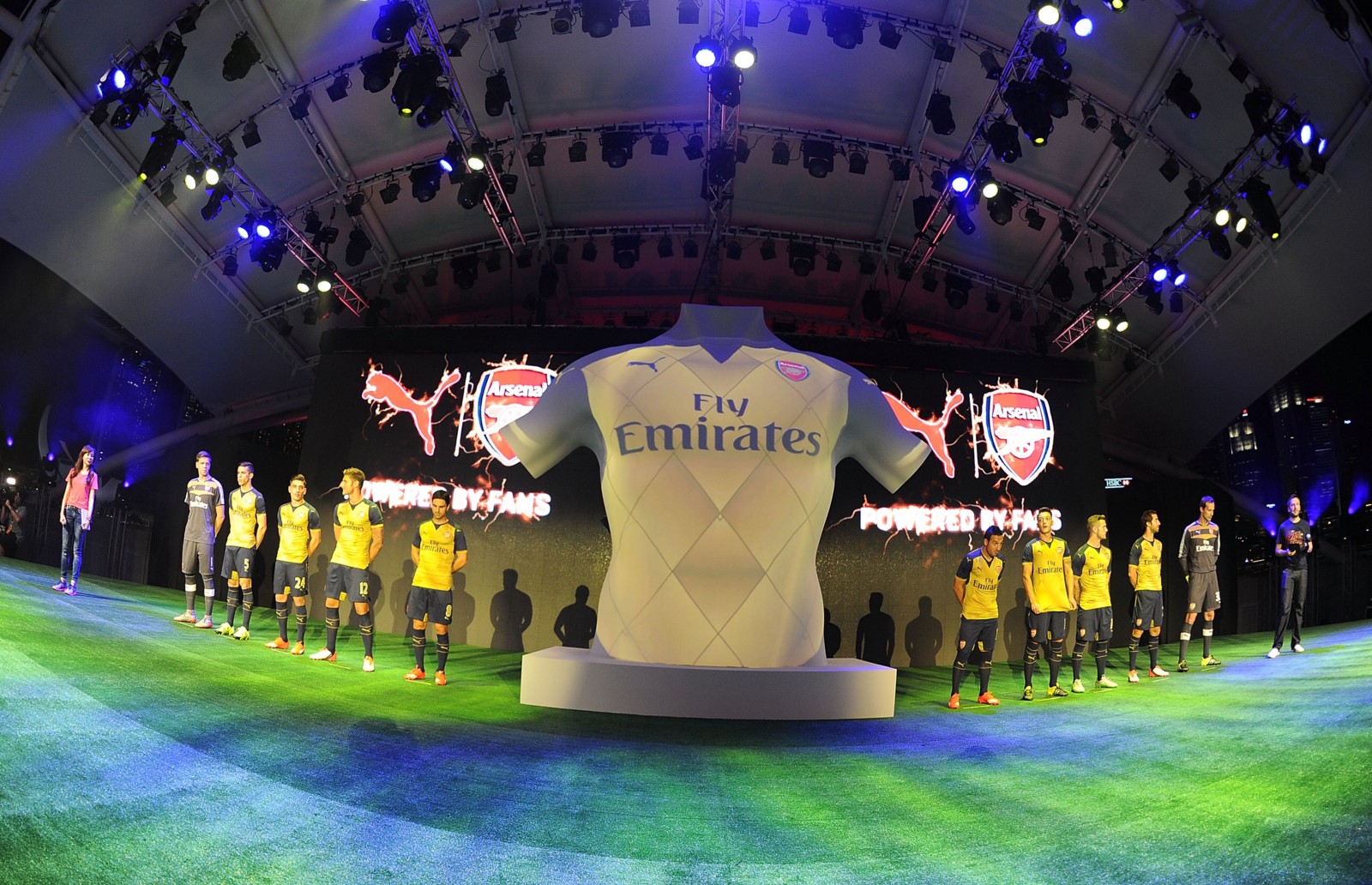 The shirts are becoming more powerful. Their numbers are growing. We are helpless to resist them. Give yourself over to them peacefully if you want to live.
Arsenal away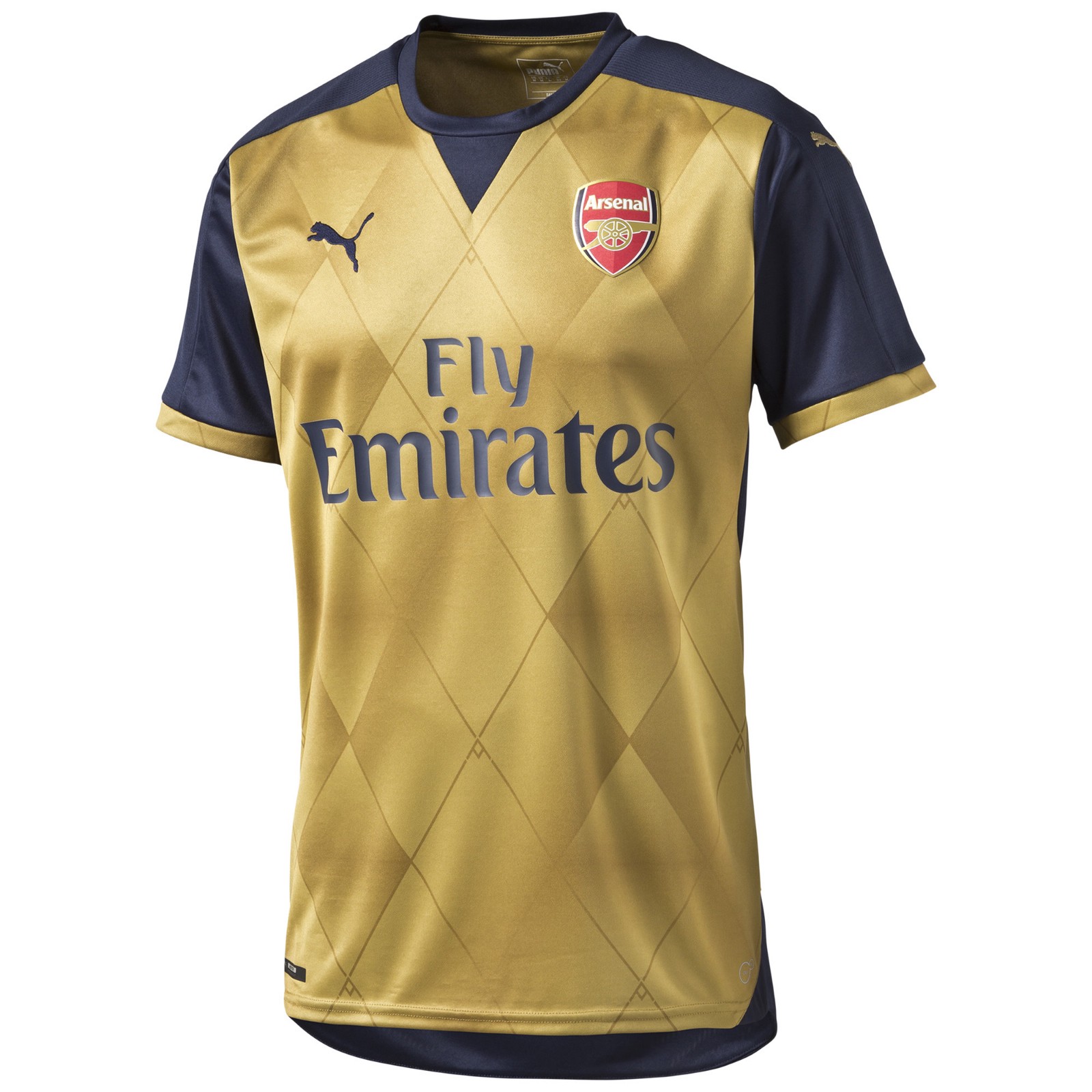 The Gunners' new away shirt was unveiled at a glitzy event in Singapore, one of the club's preseason tour stops. "The Puma 2015/16 Arsenal away shirt is a combination of both Arsenal and Puma's heritage, with a design that reinterprets a classic Puma Football graphic combined with an Art Deco 'A' which is inspired by Arsenal's past. The main body is a deep rich gold, an evolution of Arsenal's traditional away yellow tones and it features a diamond graphic that repeats across the front and back panels," explains Puma.
Liverpool away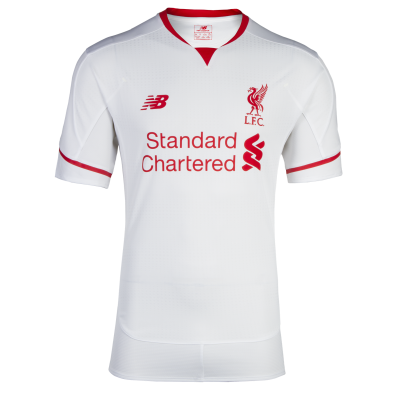 In New Balance's ongoing effort to cleanse the pallet after the abominations Liverpool had to wear during the Warrior years, they have come out with a simple, white away shirt. And to promote it, they had Robbie Fowler jump out of a plane. Because…
https://www.youtube.com/embed/obR4_Sa-l40
Chelsea home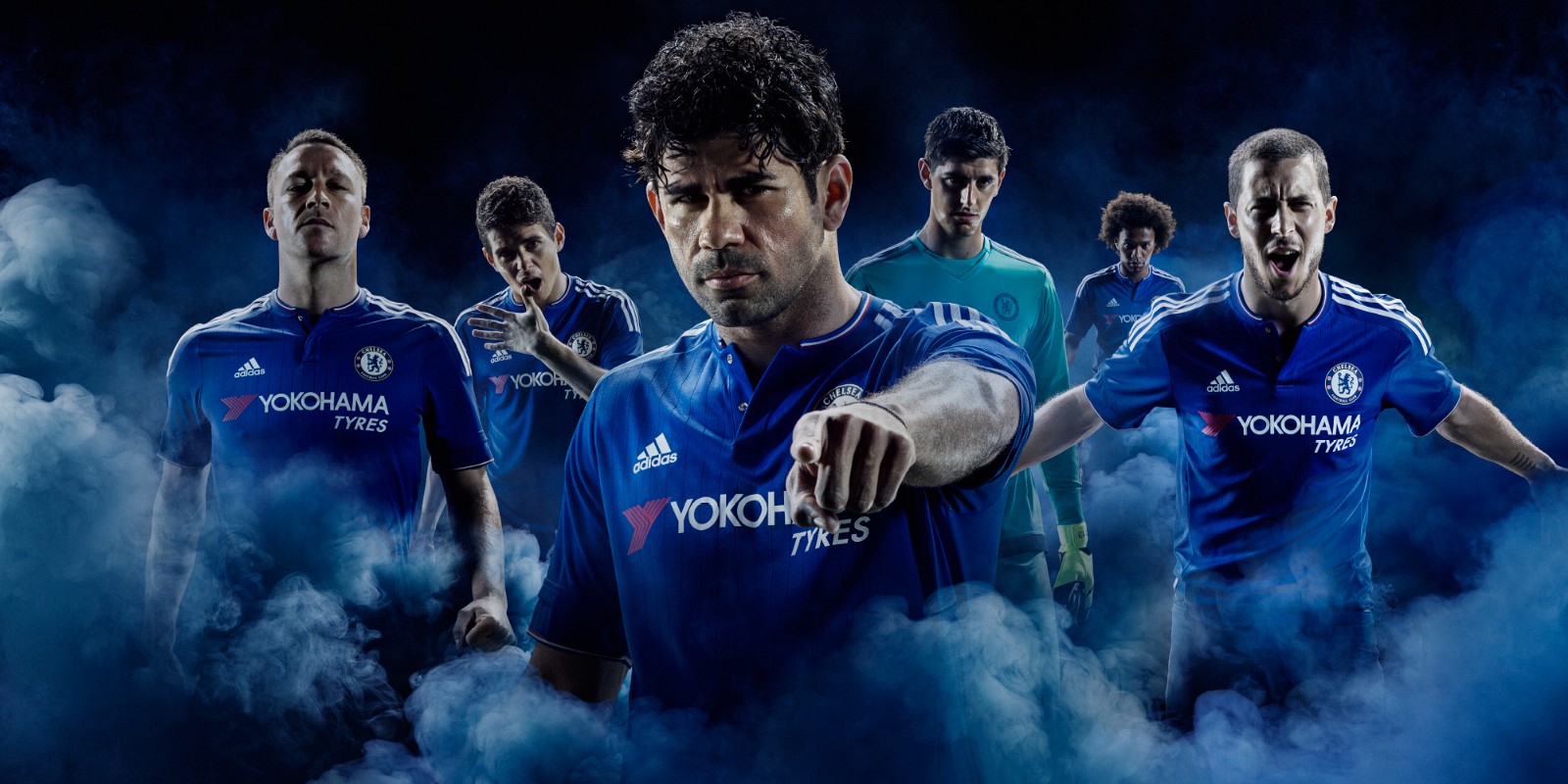 Chelsea have ditched Samsung as their shirt sponsor in favor of Yokohama, but their new home shirt still features a number of callbacks to the club's sartorial history.
From Adidas:
The home shirt design stays loyal to tradition, taking inspiration from several classic 1980s shirts by using several design features which made these kits fan favorites. With white and red trims at the collar, sleeves, shorts and socks the kit celebrates these club colours and ties back to the club's kit history. The vertical pinstripes underline this celebration of Chelsea's history, having been a feature of several iconic shirts from the past 30 years.
Alongside the central design details, the 2015/16 shirt also includes a truly unique feature, a finger print woven onto a label on each shirt. The fingerprint is a symbol of each individual's identity and by placing this on the shirt is a move by adidas to closer connect the fans to the club.
So, yeah, it's a new shirt and there will be another new shirt next season.
Tottenham away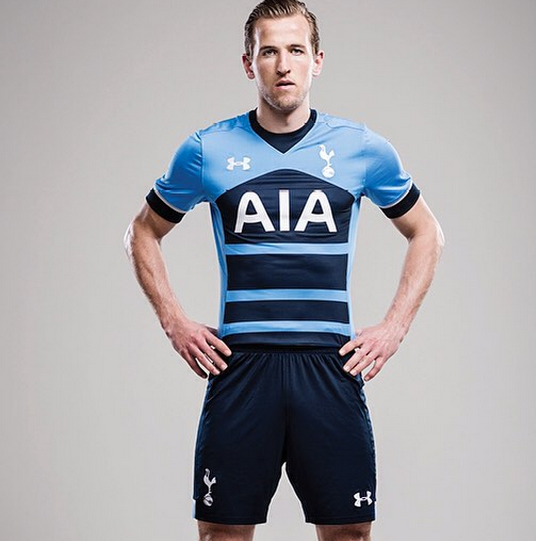 This is pretty brilliant. I don't know why more clubs don't use what looks like some kind of turbo boost design on their shirts.
Everton away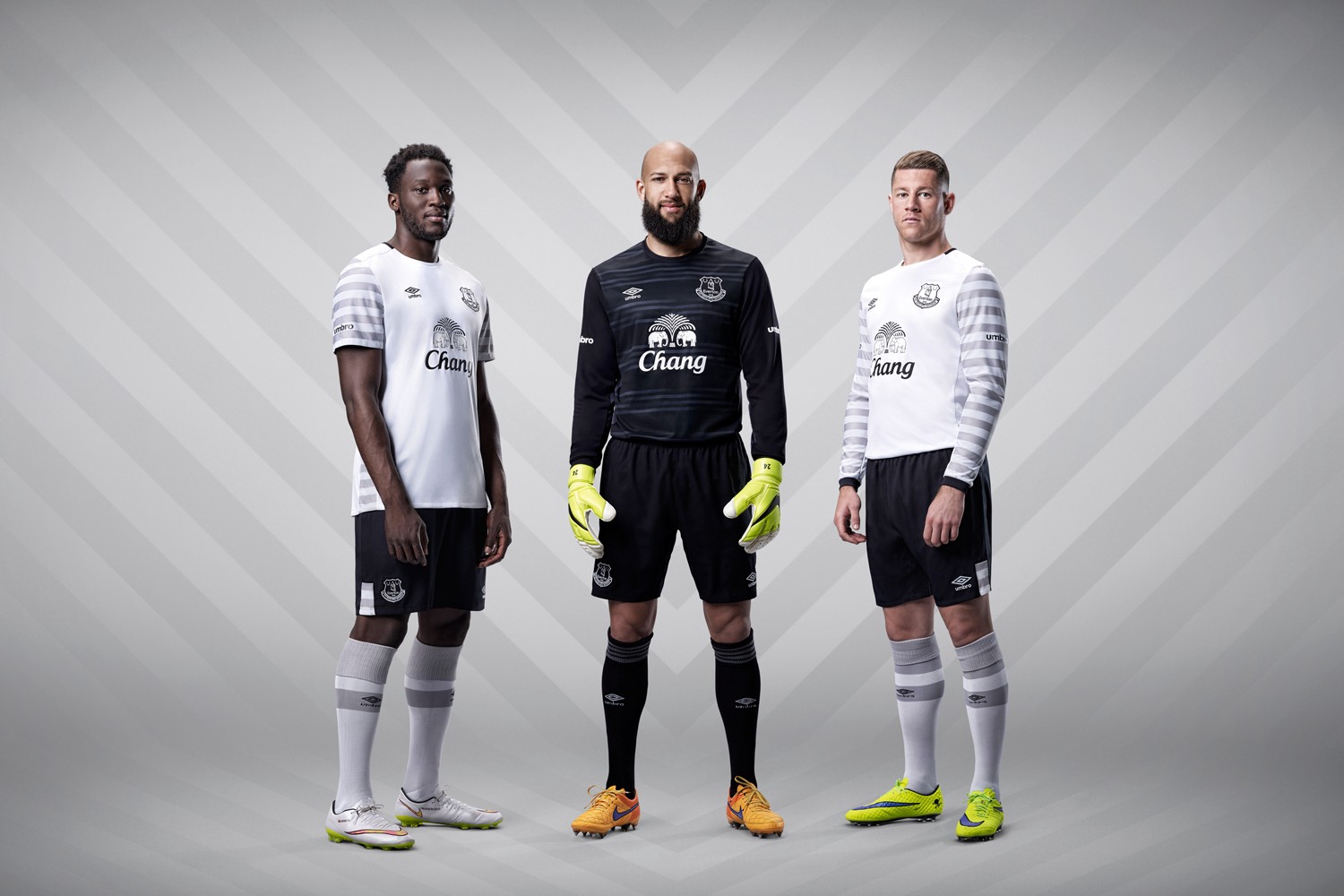 Sleeve hoops!
Napoli home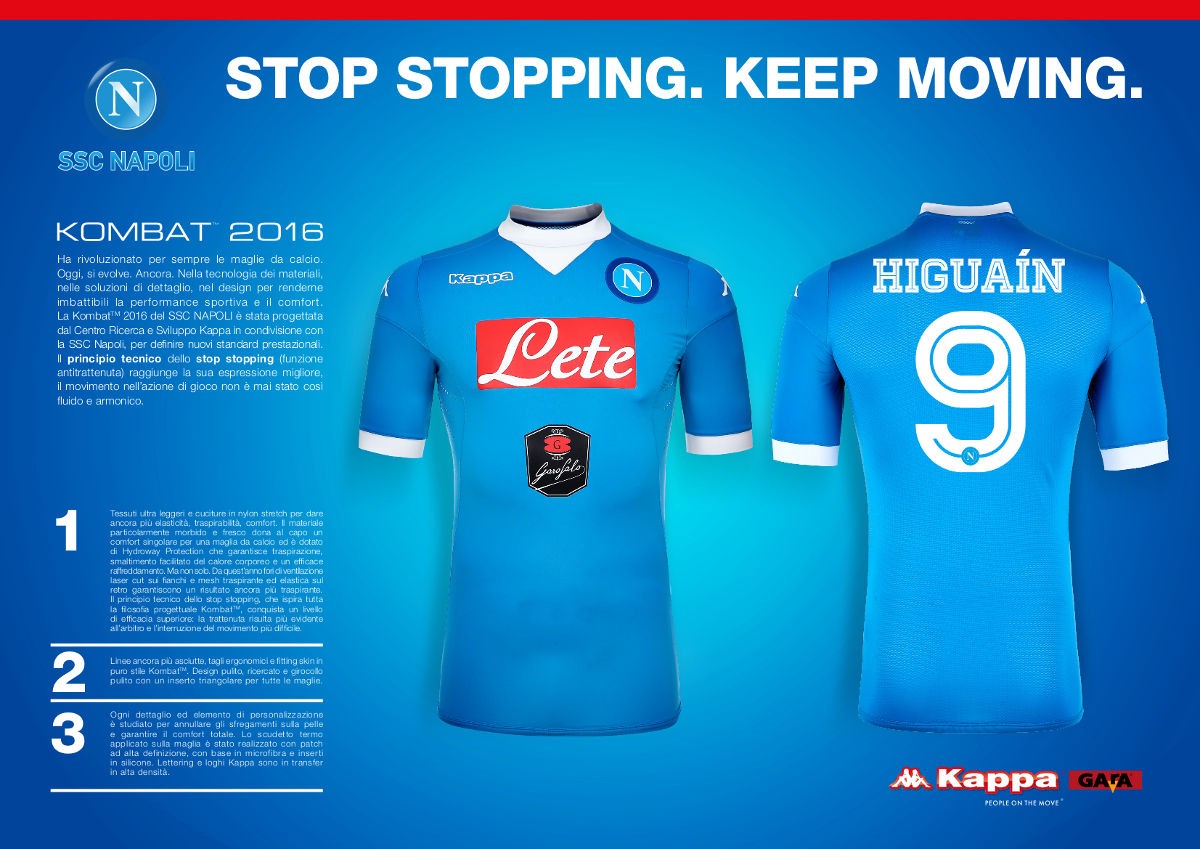 Stop stopping! Go going! Shirt shirting!
Sampdoria everything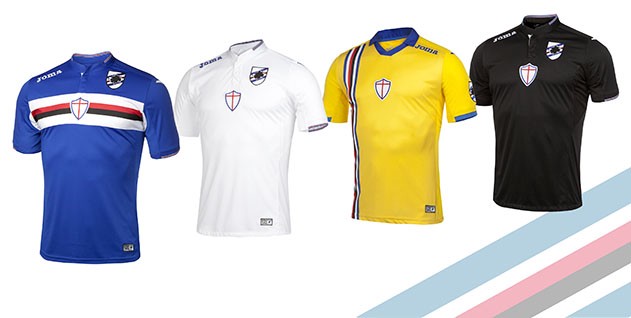 Finally bringing football kits to the same level of technological advancement as musical greeting cards, Sampdoria and Joma have produced a special edition of the club's new home shirt that features a chip in the badge. When pressed, it plays a recording of Sampdoria players singing. Seriously. You can buy this on their official webstore.
Here's a video demonstrating its motivational effects…
WELL, IT DEPENDS ON WHAT YOU MEAN BY "FREE."
Enter your best email for full access to the site.