There's no time like the present to irresponsibly extrapolate based on small sample sizes, so let's get to it!
By Ryan Catanese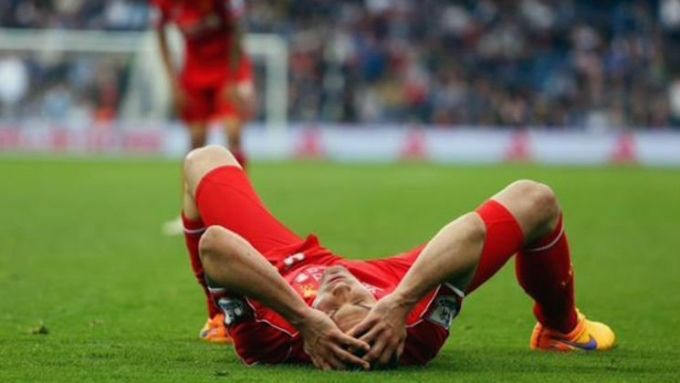 With more games on TV than ever before, it's a great time to be an American soccer fan. The only problem is you have to watch so many matches to keep your cred, and who has time for all that soccer? Other sites will give you statistics and analysis, but as a public service, we here at Howler have used groundbreaking technology to distill soccer knowledge even further. We have compressed fake data and hot takes into bite-sized narratives that talking heads will be over-magnifying and hyper-scrutinizing for the next week. So before you go out into the soccer public, please, be sure to know your narrative.
A Premier League trophy costs about £150 million
As Manchester City unveiled their latest superstar and slowly marched their way to an inevitable home win over newly-promoted Watford, the other pre-season title favorites were busy fighting over who was most in #crisis. "Very Early Favorites" Arsenal needed an own goal to drag their way to three points on Saturday, with enigmatic playmaker Mesut Ozil nowhere to be found on the pitch. On Sunday, Swansea City got their third straight win over "A Little Later But Still Early" Favorites Manchester United, who started an actual piece of trash in the striker position.
But this weekend we had two true heavyweights fighting for the #crisis title belt. "Not Really Favorites But What if Benteke Works Out" Favorites Liverpool set a strong tone early with their first home loss to West Ham in 52 years. Dejan Lovren continued his sublime, unintentional contribution to Premier League entertainment with perhaps his most memorable moment in a Liverpool shirt to date: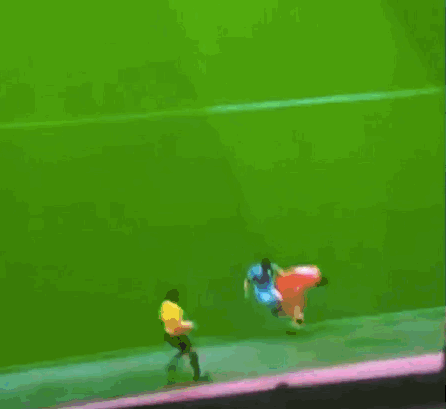 That led to a goal and a 3–0 loss, with actually good and future non-Liverpool player Philippe Coutinho getting sent off, probably for being too adorable.
Finally, former defender and current Chelsea starter Branislav Ivanovic is now on "sack watch" after yet another sluggish home loss "Most Recent Favorites" Chelsea, this time to Crystal Palace. Alan Pardew's smugness put on a beautiful display, with the Crystal Palace boss now linked by our sources at Twitter dot com to the England manager position as well as Tottenham, Liverpool, Manchester United, and probably NYCFC.
Floating above this quagmire of mediocrity was "Current Favorite" Manchester City, still on pace to concede zero goals this season. With City's spending creeping over the 150 million mark — 100 million for the net spend truthers — Twitter's inexhaustible supply of amateur accountants and Financial Fair Play attorneys have begun development on an "Expected Championships" algorithm to pinpoint how many trophies per dollar City should collect this year.
PSG Beats Some Other Ligue 1 Team
A quick update from the French Ligue, where there are shocking new allegations that Paris Saint-Germain has to actually play games in order to secure domestic trophies. They faced Monaco, Ligue 1's probably-second-best-team-by-default, in their Sunday showcase, in which Manchester United's former best player turned flop Angel di Maria made his debut. It took only 17 minutes out of the clutches of Tactical Genius™ Louis Van Gaal for the Champions League winner to set up a goal for teammate Ezequiel Lavezzi. Regardless, it's expected to be a tight race in France, with "PSG Champs by April" and "PSG Champs by May" both expected to make deep runs this year.
MLS Playoff Race Tightens
The exchange rate for MLS playoff spots hit an all-time low this week. New York City FC, already named the funniest joke in MLS this year, remain one point outside of the playoffs after blowing another lead, this time to Columbus. That's despite the sky blues, known worldwide for their anti age discrimination midfield policy as well as their no-defense policy, winning just one out of every four games in the league this season.
Clint Dempsey is now rumored to be healthy but remains out of the lineup due to just not feeling like it until later in the year when the games really matter.
Meanwhile the Seattle Sounders, famous for getting one win over a two month period earlier this summer, climbed back into a playoff spot this weekend. Anchored by a strong tifo game and good link-up from Obafemi Martins, the Sounders beat out rival Portland in a tight encounter. Clint Dempsey is now rumored to be healthy but remains out of the lineup due to just not feeling like it until later in the year when the games really matter.
In response to the historically-low importance of the regular season, Jurgen Klinsmann has scheduled six more USMNT friendly games across the world against mediocre teams specifically during major matchday weekends.
Rooney is still trash, Rafa is back #in after a crushing win over Real Betis, and Juve is now the in-form #crisis team in Italy, sitting at 0 total points after two weeks.

Ryan Catanese is the producer of our podcast Dummy. By day he covers Texas politics for the TV box. You can find him ranting or posting puppy pictures at @rcatanese
Contributors
Howler
TAGS
WELL, IT DEPENDS ON WHAT YOU MEAN BY "FREE."
Enter your best email for full access to the site.