Everything you need to know about how last weekend's events will be extrapolated in the coming days.
By Ryan Catanese
With more games on TV than ever before, it's a great time to be an American soccer fan. The only problem is you have to watch so many matches to keep your cred, and who has time for all that soccer? Other sites will give you statistics and analysis, but as a public service, we here at Howler have used groundbreaking technology to distill soccer knowledge even further. We have compressed fake data and hot takes into bite-sized narratives that talking heads will be over-magnifying and hyper-scrutinizing for the next week. So before you go out into the soccer public, please, be sure to know your narrative.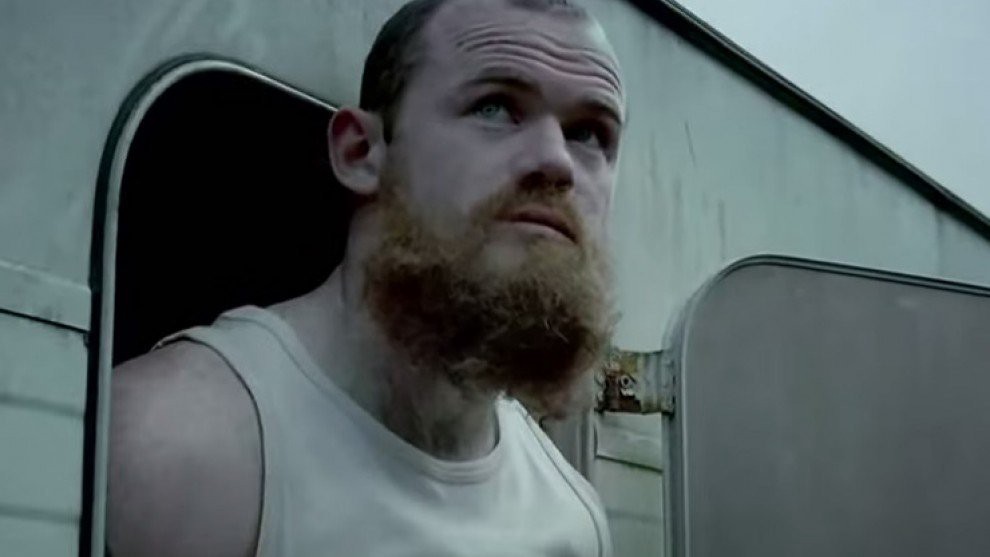 Wayne Rooney is, as Twitter dot com would say, Washed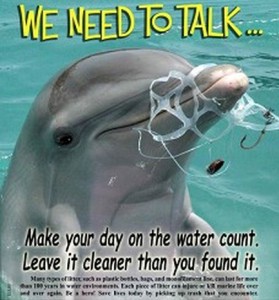 The weekend started with the startling realization, or perhaps confirmation: Wayne Rooney is made of actual trash. This is not a metaphor. Everything from his hair plugs to his first touch has been replaced with the worst kind of garbage, like those six-pack holders that get caught on dolphins' noses. His latest exhibition of despair came against Newcastle United, a side starting the same center back partnership that got them relegated just a few seasons ago. And like litter in a delicate underwater ecosystem, Rooney clogged, suffocated and eventually killed everything good that came from his team's attacks. Despite dominating in possession, it was United's suddenly flaccid talisman formerly known as Wazza that couldn't turn his team's superiority into a goal.
Rooney was once England and the Red Devils' brightest star, only held back by a lack of service from international teammates or, at club level, people named Anderson. He used to do things like this:
https://www.youtube.com/watch?v=gKLC7ITp3T0
But after Manchester United's zillion dollar overhaul and Chris Smalling's sudden transformation into a half-decent player, the red #10 now looks to be his team's weak link. On the bright side, this was the first time since February that Rooney amassed more than one (one!) shot on target. On a slightly darker note, that production will cost more than $470,000 every week until Donald Trump campaigns for re-election. With no further options at striker other than some guy named after a pea, The Master Tactician™ Louis Van Gaal will be wondering if can put his best striker — actual midfielder Marouane Fellaini — up front in a professional soccer game and still be able to look old buddy Jose Mourinho in the eye. It's either that or dip back into the transfer war chest, with Sadio Mané (Google him) and Barcelona starlet Neymar (LOL!) both rumored targets. David Moyes did not die for this.
Historically Tight Serie A
After Juventus squeaked out last year's Scudetto by a mere 17 points, the commentariat started wondering if the winners of the last four league titles could be knocked off their perch this year. Saturday's Serie A kickoff found the Old Lady adjusting to life after Carlos Tevez and Italian supermodel Andrea Pirlo, who now plays middle infield for the New York Yankees, I think. Meanwhile Roma, who finished a breathtakingly close seven wins off the pace in second place last year, appeared to have found the last piece of their jigsaw: their long-awaited number 9, Edin Dzeko. The Bosnian Diamond and his fellow newcomers, Chelsea refugee Mohammed Salah and famed Arsenal weak link Wojciech Szczesny, started off with a bang in preseason, despite Gerrard-esque sideline leering from recently-displaced club legend Francesco Totti. It seemed the maroon and gold were ready for a title push.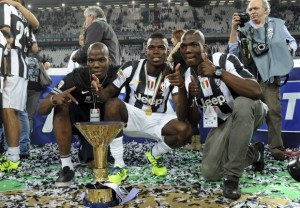 But Roma stumbled out of the gate against Hellas Verona. While MoMo ran really really really fast and Szczesny went relatively howler-free, the reanimated cadavers of Luca Toni and Rafa Marquez (a combined 74 years old) were able to make Edin Dzeko live up to his not-at-all-made-up childhood nickname: "lamp post". Juve didn't fare much better. Their summer spent planning this season's inevitable open-top bus parade ended up being a distraction as the famous Black and White lost at home for the first time in 48 league games. The result means Juventus must wait an extra week before starting their inevitable trophy march, but is otherwise beside the point. Juve will get their points and seemingly endless Pogba vines and haircuts along the way — it's Roma that has too keep up. 90 minutes of viewing and almost a half decade of history allows me to definitively say that this will be another long year for the runners up. Meanwhile, Juventus fans can start clearing their afternoons for Champions League viewing, and continue their transfer deadline countdown, brought to you by Paul Pogba.
Rafa in Crisis
La Liga returned this weekend and brought with it a serious debate about which manager would be first to be sacked: Barcelona head coach Luis Enrique or Real Madrid's Rafa Benitez. Enrique, coming off a five-trophy, Champions League-winning season, was dangerously close to the hot seat after unfathomably losing one time in a competitive soccer match, and for generally being not all that good. Benitez — who is forced to play Gareth Bale in the center of the field due to a rare medical condition called "Florentino signs my paychecks" — faced skepticism from Madridistas before even arriving in Madrid. Not even the achievement of scraping into the Serie A Europa League spots last year could convince the Madrid faithful. After a summer of Cristiano Ronaldo yelling at him at practice, a mere *11* goals in preseason (yuck), and Mourinho calling him fat for absolutely no reason, Rafa needed to get his season started with a win.
Oops. Just 90 minutes — ok, let's be honest, maybe 45 minutes — into the season Rafa is already feeling the proverbial heat under his collar. With Instagram celebrity and 5-time-reigning top Arsenal transfer target Karim Benzema sidelined with an injury, not even the introduction of new signing Mateo "Madrid Got Bored so They Bought Me" Kovacic could make a difference as a disjointed Madrid side drew 0–0 with newly-promoted Sporting Gijon. Worse still, statue designer/professional athlete Cristiano Ronaldo was denied a chance to keep up his penalties per game stat. As los Merengues face a seemingly insurmountable 2-point deficit in La Liga, questions about Rafa's future are bound to be asked. Howler sources say his name is already circulating in high-level conversations at West Ham, MK Dons and NYCFC.
Honorable mentions:
Billed as the return of the English on English violence derby, aka the Stevie/Flamps rivalry, Sunday's intercoastal MLS clash between LA and NYCFC was dominated by superstar DP Everyone Else. A Robbie Keane brace and Lampard's conspicuous absence headlined LA's 5–1 rout. After the game, David Villa blinked into the camera a few times like a hostage trying to send home secret messages in his ransom video, saying, "I can't do this alone."
We were minutes away from #PepOut in Bavaria, as 10-man Bayern Munich needed a tragically predictable 90th minute goal to top mid-table Hoffenheim. Douglas "Ribery Who?" Costa and Polish volley cyborg Robert Lewandowski combined to save coach Pep Guardiola's blushes, after a Boateng red card and Bayern conceding the fastest goal in Bundesliga history.
Finally, Tottenham reminded us that we may not know what Leicester City is yet, but we do know that Tottenham — no matter what coach or players are on the field — will always be Tottenham.
Ryan Catanese is the producer of our podcast Dummy. By day he covers Texas politics for the TV box. You can find him on Twitter ranting about soccer or posting puppy pictures at @rcatanese
Contributors
Howler
TAGS
WELL, IT DEPENDS ON WHAT YOU MEAN BY "FREE."
Enter your best email for full access to the site.