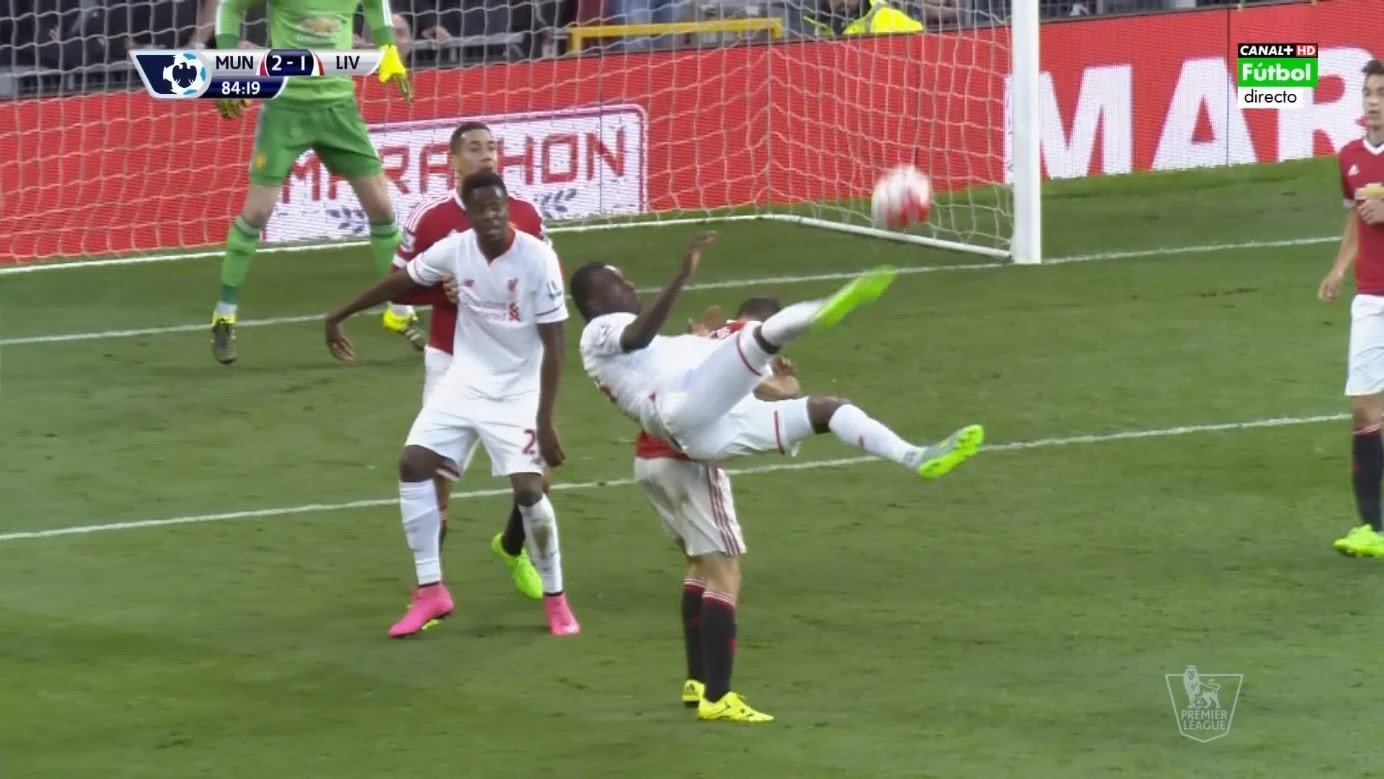 We have unlocked the secret to ageing gracefully: Don't be Diego Costa
By Ryan Catanese
With more games on TV than ever before, it's a great time to be an American soccer fan. The only problem is you have to watch so many matches to keep your cred, and who has time for all that soccer? Other sites will give you statistics and analysis, but as a public service, we here at Howler have used groundbreaking technology to distill soccer knowledge even further. We have compressed fake data and hot takes into bite-sized narratives that talking heads will be over-magnifying and hyper-scrutinizing for the next week. So before you go out into the soccer public, please, be sure to know your narrative.
Things That Were Cool In The Mid-90s Are Not As Cool Anymore
In another instance of something not aging as well as Space Jam, one-time Premier League titans Manchester United and Liverpool faced off, which, on the 1994 scale, turned out to be more Ace of Base than Notorious B.I.G.. Actual midfielder Marouane Fellaini led the line for the 20-time league champions against Liverpool and their 2014 Manager of the Year Brendan Rodgers, whose 14 month experiment of tweaking his patented "we have Luis Suarez" offense to include not having Luis Suarez continues to yield mixed results.
Living up to its billing as the marquee matchup in The Most Exciting League in the World™, the biggest names in English soccer combined for zero shots on target in the first half. After concerns were raised about ever liking soccer again with another minute of James #GetsStuckIn Milner, Christian Benteke did a casual little thing to restore humanity's faith in soccer —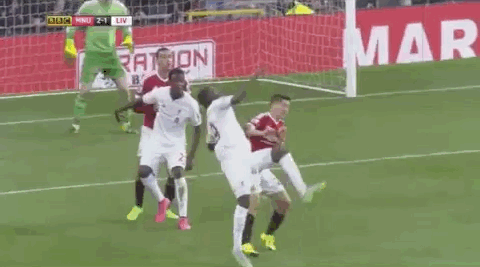 Meanwhile eleventy billion dollar teenager Anthony Martial added another chapter to the Martin Skrtel posterization reel with his first goal and 100th Thierry Henry comparison in the famous red and white.
In the other "I Think We're Still Supposed To Care About These Clubs" — Derby, we had the Derby della Madonnina. The Milan Derby, voted in preseason as most likely to end as a scoreless draw, lived up to the hype, with two Stevan Jovetic potshots the only chances to speak of before Fredy Guarín's tidy game winner from outside the box. Despite some late magic from Brendan Rodgers fugitive Mario Balotelli, the game ended 1–0.
All in all it was a disappointing week in Things We Used to Care About. These games used to be the apex of the soccer world, with each goal — each pass! — seemingly changing the course of a season. But in the end, like All-4-One and "The Rachel" hairstyle, we learned that things we loved in 1994 more often than not don't hold up today.
Diego Costa Had a Worse Week Than You
We often look longingly at the lives athletes lead, with their beachside mansion vacation homes and hands-free Segways. But despite his zillion dollar salary, it's hard to imagine having a worse week than Diego Costa. After spending all of 2013 as the biggest flirt in world soccer over the his national team future, the Brazilian-born Spanish forward looked completely lost again for the Furia Roja. The 26-year-old is now playing more like his 50-year-old face, notching only one goal in nine appearances for the Spaniards. With rising star Paco Alcácer breathing down his neck and providing a positive jolt for Spain after replacing him on the field this week, the biggest free agent since The Decision could be spending international breaks on the bench sooner rather than later.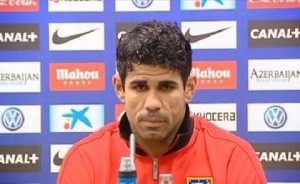 It's not going much better in his club career, with his Chelsea team sitting in 17th place with one win after five games. There are not enough horse placentas in the world to keep his "totally not geriatric" hamstrings firing at the top level. He has scored half as many goals this year as Steven Naismith did in a five-minute span against Chelsea this weekend. Combined with "Spring Cesc" (and thus "Awful Cesc") showing up a few months early and John Terry being a middle-aged man now, Chelsea has started what can only be described as a terrible title defense. Howler sources have learned Chelsea owner Roman Abramovich is already searching for Jose Mourinho's replacement, with Avram Grant, Felipe Scolari, Ray Wilkins, Guus Hiddink, Carlo Ancelotti, Andre Villas Boas, Roberto Di Matteo and Rafa Benitez all linked with job before they hand the keys back to Jose Mourinho in 2020.
La Liga Back on Track
After Real Madrid dropped point in their season opener and was sent into the tailspin of crisis, order has finally been restored in La Liga. Barcelona and Madrid have retaken their spots at the top of La Liga's table, and no player typified Real Madrid's return to dominance more than Cristiano Ronaldo. After eight games without scoring for club and country, some were starting to wonder if Cristiano was in fact actually not that good anymore or even perhaps no longer worth $250,000 per tweet. But against Barcelona's mighty neighbors Espanyol, it took only 7 minutes to put that idea to rest, then 10 more to put it to rest again, then three more and 41 more and 20 more to really really really put it to rest.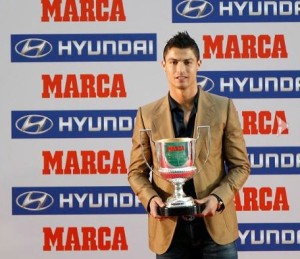 Yes, five goals later Ronaldo has emerged from the other side of Crisis as a superstar once again, becoming Real Madrid's record goalscorer in La Liga history with 230. The mood was so celebratory after the game that Cristiano even took the extraordinary measure of crediting his teammates, reportedly saying, "These five goals are yours too." This, of course, is only symbolic; each of those goals would have to be pried from Cristiano's cold dead fingers at the end of the season as he prepares for his annual top goalscorer moral victory while falling short in team trophies and the Balon D'Or race to known manchild and terrible tattoo owner Lionel Messi.
But all in all, it's normal service resumed in La Liga with Barcelona and Madrid perched firmly at the top. Despite Atletico Madrid's rebuild, it didn't take more than a couple minutes for Lionel Messi (who started the game on the bench due to the birth of his second child aka future deity) to clinch that game for the Blaugranas. Rafa Benitez has earned himself one more week at the adult table, until he and Florentino Perez settle on their next astonishing self-sabotaging piece of tactical nous. Barcelona's famed youth academy can continue to ruin young people's lives while outside superstars continue to pile up trophies for the club. And we can set our clocks for the next Clasico, to make sure we catch the rare meaningful game in La Liga this year.
---
Ryan Catanese is the producer of our podcast Dummy. By day he covers Texas politics for the TV box. You can find him on Twitter posting puppy pictures at @rcatanese
Contributors
Howler
TAGS
WELL, IT DEPENDS ON WHAT YOU MEAN BY "FREE."
Enter your best email for full access to the site.