If it continued… (Arsenal v Chelsea)
January 25, 2016
https://www.gettyimages.com/
Arsenal found a way to lose to Chelsea yet again, extending their scoreless streak in league matches against the Blues to over nine hours in the process. An 18th-minute Per Mertesacker red card and a 23rd-minute Diego Costa goal proved too much for them to overcome, even though Chelsea made it look like it was 10v10 in the second half. Given this near even battle between a club having a terrible season and a club that only plays like they are when they get too close to first place, we had to ask "What if it continued?"
97' — Loice Remy legally changes his name to Offside. He is whistled for being offside while doing so.
101' — A search party is sent out to find Mesut Özil.
108′ —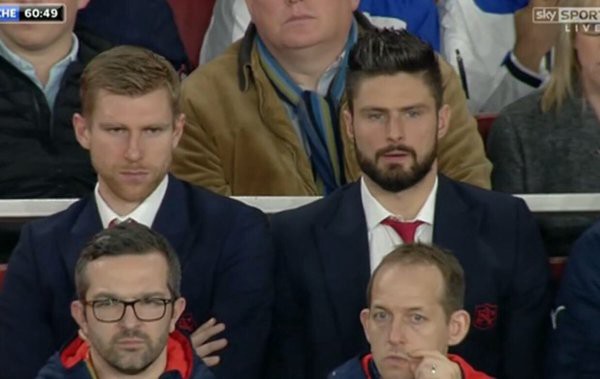 Giroud: I could've scored by now if I wasn't substituted because someone else got himself sent off.
Mertesacker: Shut up.
113' — John Terry tries to catch Petr Cech's eye from the other end of the pitch. He wants to wave, but decides not to.
116' — Arsene Wenger hears Jose Mourinho's voice whisper the phrase "specialist in failure." He asks Guus Hiddink if he said that, but Guus doesn't know what he's talking about. Arsene dismisses it and attempts to refocus on the match.
120' — Cesc Fabregas is certain that Theo Walcott was made Arsenal's captain for this match as an attempt to demean Cesc's time as the club's captain. He has never been so insulted in his life.
125′ —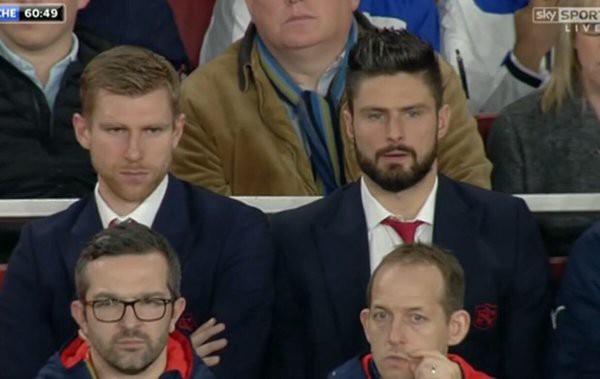 Giroud: You want to go for a run after this? I feel like I have all this unused energy I need to work off. You know, from only being able to play 20 minutes before you ruined everything.
Mertesacker: Shut up.
129' — Out of the corner of his eye, Wenger sees Mourinho charging at him. He jumps and puts his arms up to defend himself, but there's no one there. He tries to play it off and hopes no one noticed while looking around to see if Mourinho is nearby.
132' — Eden Hazard finds Özil, but remains unsure where Eden Hazard is.
134' — Someone in the stands mentions Diego Costa's name, prompting two more Arsenal players to get themselves sent off.
135′ —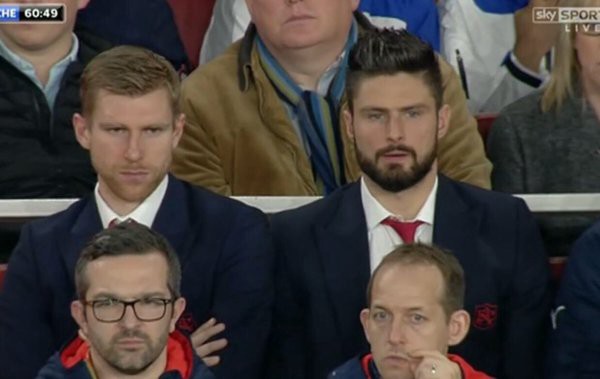 Giroud: …at least they waited until the 134th minute to get sent off.
Mertesacker: SHUT. UP.
136' — The match is abandoned when Arsene Wenger jumps into the stands and begins attacking people, accusing them of being Jose Mourinho in disguise. Guus Hiddink considers using this distraction to act on his urge to choke out a ball boy, but he resists. John Terry asks Petr Cech how he's been doing and feels sad when he says "Great."
WELL, IT DEPENDS ON WHAT YOU MEAN BY "FREE."
Enter your best email for full access to the site.