Home
Dirty Tackle
Cristiano Ronaldo to extend career as long as it takes to play in a world without Lionel Messi
Cristiano Ronaldo to extend career as long as it takes to play in a world without Lionel Messi
November 8, 2016
The Real Madrid star will play as long as it takes to live his ultimate dream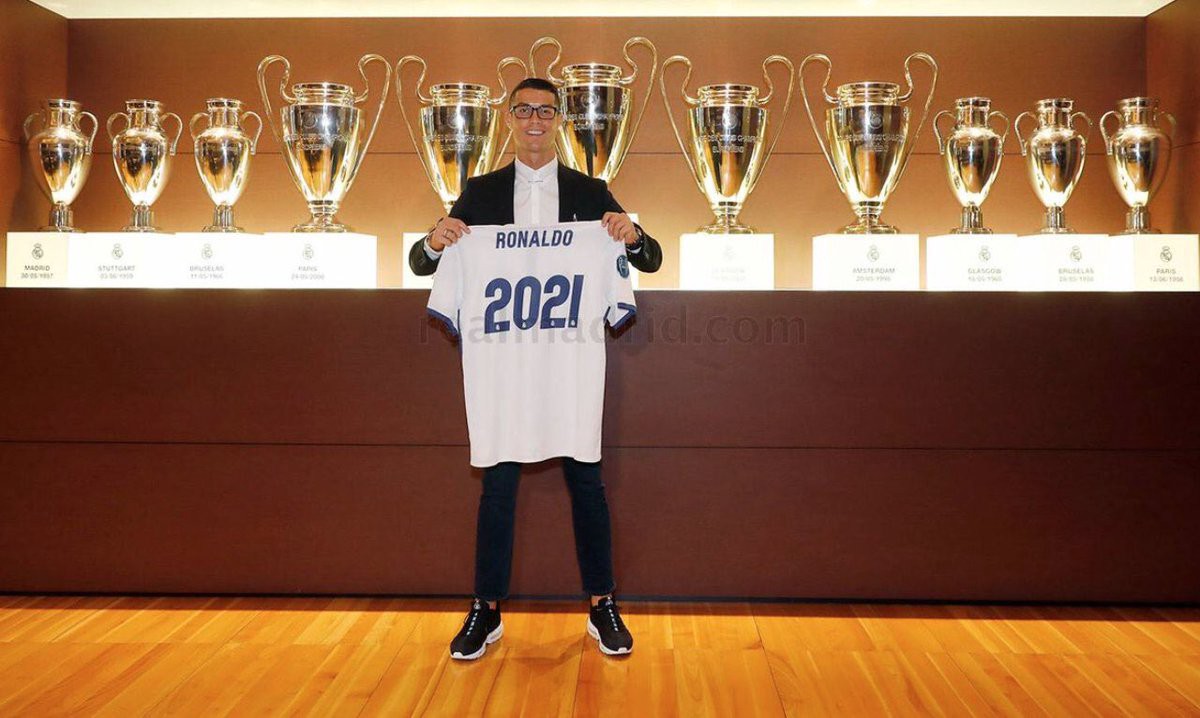 At 31 years old, Cristiano Ronaldo has signed a new five-year deal with Real Madrid and he says his career won't end with this contract.
From the PA:
"I want to stay here and finish here," Ronaldo said. "It is not my last contract, I want to keep going until I'm 41 but now the most important thing is this special moment that makes me happy and my family, too.
"I'm at the best club in the world. Everyone knows what my thoughts are. I want to continue being the best. I want to wear this shirt with pride. I'm sure I'm going to contribute the same over the next five years as I have in my time here, scoring goals and winning titles."
So why is Cristiano so intent on playing until he's 41 years old? Well, since Lionel Messi has already retired from international football once at the age of 29, he must be convinced that Messi will be completely out of the game a decade from now, allowing him to finally in his version of heaven on earth: without Lionel Messi out there messing things up for him (pun intended).
No Messi to challenge him for headlines or scoring titles or the Ballon d'Or. No Messi to help Barcelona deny Real Madrid all the silverware they could possibly desire. No Messi for people to constantly ask him about, taunt him with, and hold above him.
And if Messi should play into his 40s as well, Cristiano will surely announce his desire to play until he's 60. Or 70. Or even 100. He might be a step or two slower at that age, but he'll probably still be scoring goals and showing off his abs. And above all, he'll be living his dream.
👍🏼👌🏼 pic.twitter.com/OHd7Hk1Hdu

— Cristiano Ronaldo (@Cristiano) November 4, 2016

Contributors
Howler
TAGS
WELL, IT DEPENDS ON WHAT YOU MEAN BY "FREE."
Enter your best email for full access to the site.