Home
Dirty Tackle
Cristiano Ronaldo, Sergio Ramos, Marcelo, and Pepe attempt to speak Chinese
Cristiano Ronaldo, Sergio Ramos, Marcelo, and Pepe attempt to speak Chinese
January 27, 2017
Pandering to a developing market in celebration of the Chinese New Year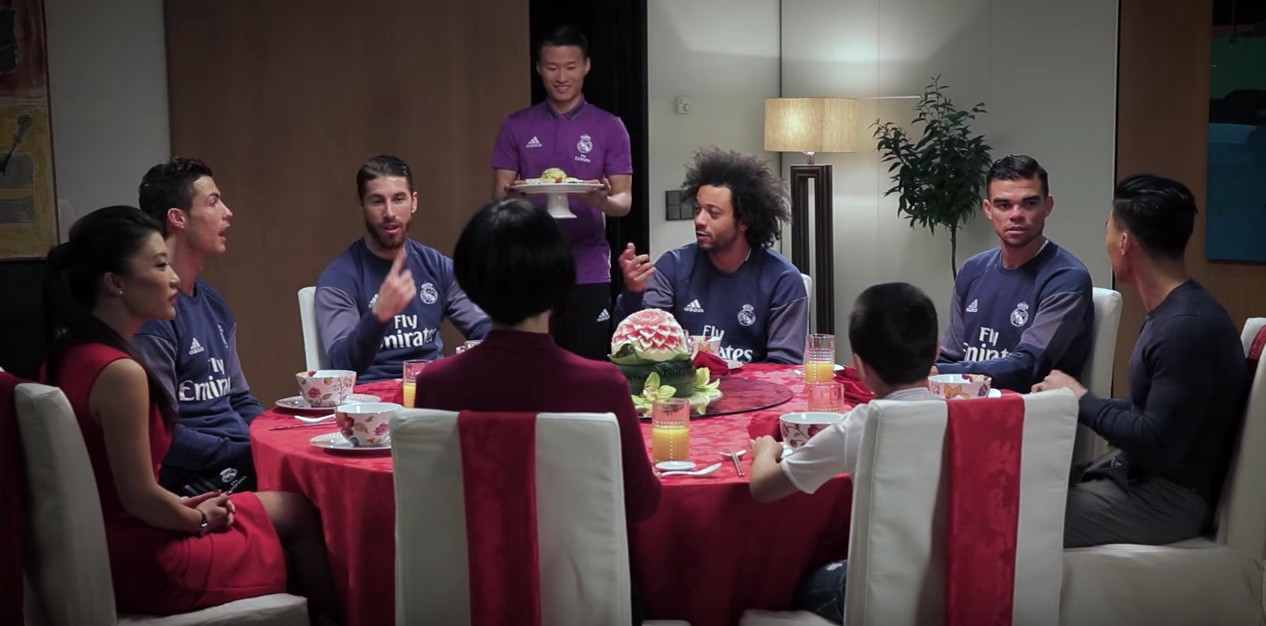 As one of the big clubs that never misses an opportunity to demonstrate a passing interest in a region they'd like to take more money from, Real Madrid put together an odd video to commemorate the Chinese New Year. In it, Cristiano Ronaldo, Sergio Ramos, Marcelo, and Pepe sit down for a meal with a Chinese family, where each player utters an assigned phrase in Chinese.
That's all fine and good. But what really jumps out as strange is how the kid wearing a Real Madrid shirt at the beginning of the video is apparently so bored that he's playing drums with his chop sticks. When they get taken away from him, he sulks, apparently oblivious to the fact that CRISTIANO RONALDO, SERGIO RAMOS, MARCELO, AND PEPE ARE SITTING RIGHT ACROSS THE TABLE FROM HIM!
How is he not more enamored by this fact? Are they just over at his house for dinner so often that they're just a part of the furniture at this point?
That said, I could listen to Sergio Ramos try to speak Chinese all day.

Contributors
Howler
TAGS
WELL, IT DEPENDS ON WHAT YOU MEAN BY "FREE."
Enter your best email for full access to the site.