The best save this weekend wasn't made by a goalie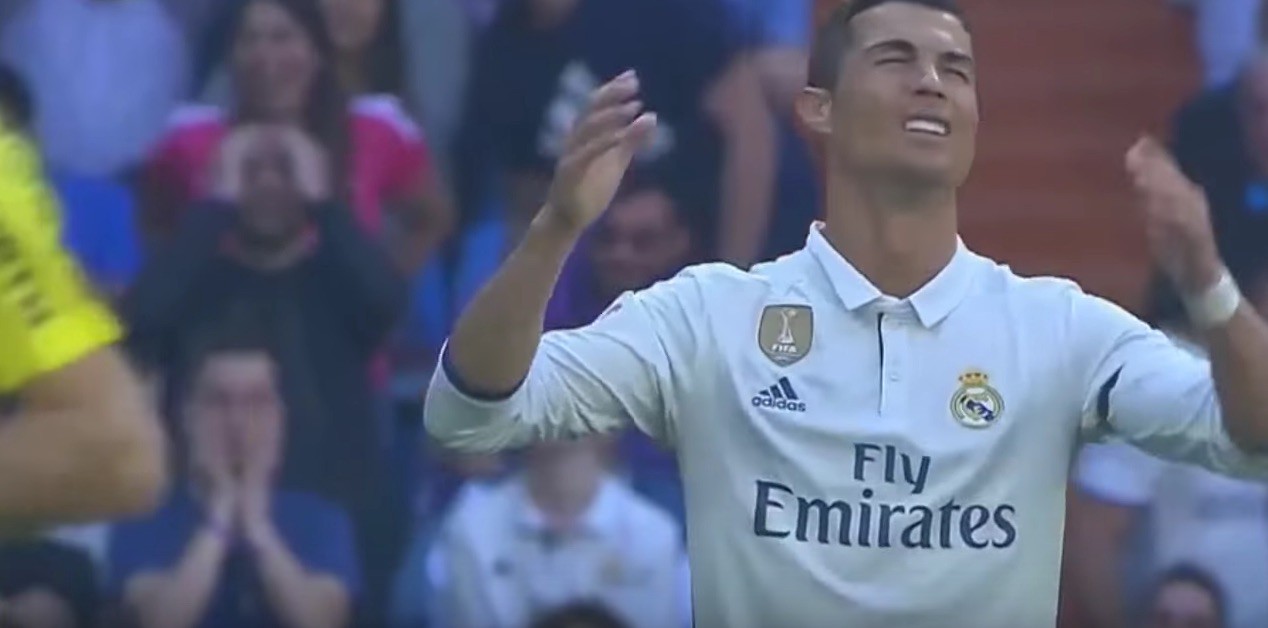 By the 31st minute of this past Saturday's Madrid derby, there were already great keeper saves and defensive efforts from both teams, leading BeIn color commentator Ray Hudson to squeal-scream with each denied goal-scoring opportunity. But a Real Madrid attack at that point in the still-scoreless match provided an incredible save—not by a goalie, but by Atletico central defender Stefan Savic, who headed what should have been a sure Cristiano Ronaldo goal from eight yards out off the goal line.
https://www.youtube.com/watch?v=hKMoWdtApMI
Real did everything right leading up to the shot. A perfectly executed break culminated with Luka Modric, bearing down on the center of the goalmouth, chipping a pass to C-Ron on the right flank. He had time to set up the shot, facing down a crouching, ready-to-pounce Jan Oblak at the Atletico goal, and lofted a top corner shot from eight yards away, well past Oblak's reach.
But Savic, drawn by telepathy or magic or some inexplicable ability to see into the near-future, made a run directly to the back post, leapt at the right moment, perfectly met Ronaldo's shot, and rather than comically heading it into the net for an own goal (like you or I or a good percentage of paid professional outfield players might do), nudged it over the goal line for a corner kick.
The reactions from Modric and especially Ronaldo are precisely what you'd expect, encapsulating frustration and disbelief with maybe just a hint of awe. And while the clean sheet wasn't protected in the end—Pepe's 52nd minute header on a corner kick saw to that—Atleti was able to equalize late on a well-executed opportunity that Antoine Griezmann finished, getting them back to third in the usual La Liga hierarchy (sorry, Sevilla), and narrowing the title race between the usual rivals to three points.

Contributors
Phil West
TAGS
WELL, IT DEPENDS ON WHAT YOU MEAN BY "FREE."
Enter your best email for full access to the site.