Cristiano Ronaldo's heartfelt thank-you letter to PSG
August 4, 2017
Neymar's move to PSG has particularly delighted one man who felt the need to express his gratitude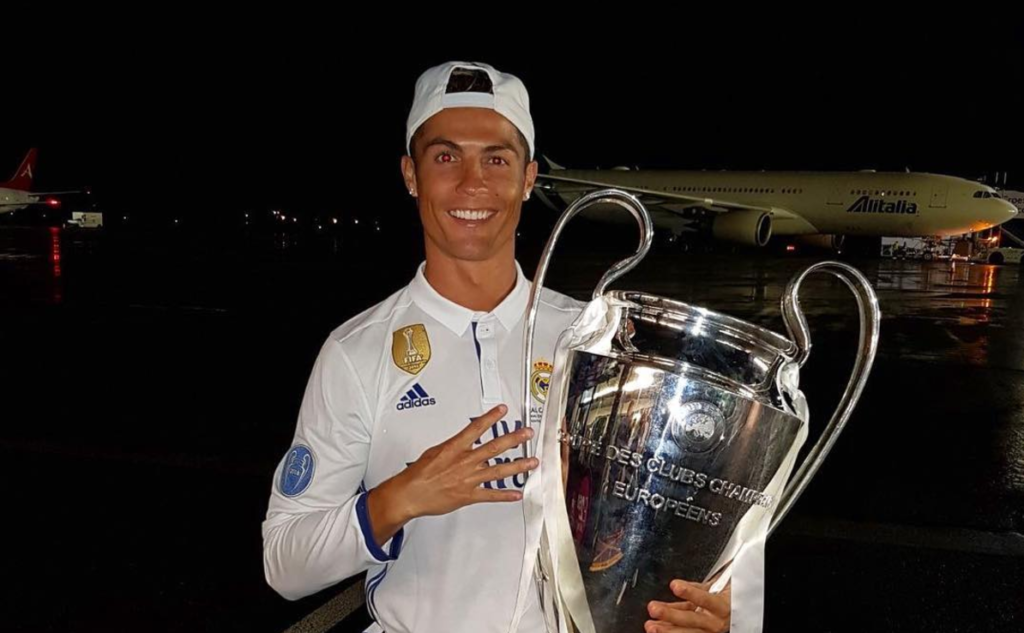 Dear PSG,
I love you. I love you more than I ever thought I could love a club that I have no intention of ever playing for.
You see, after winning La Liga for the second time and the Champions League for the third time with Real Madrid last season, I was still feeling very sad. The Spanish government decided to come after me for evading more taxes than Messi. Portugal finished third at the Confederations Cup because my teammates watched too many videos of Argentina taking penalties. I apparently ordered a couple of babies that arrived out of nowhere, so I have to take care of them now. And Real Madrid were letting my friends leave the club while Barcelona seemed to be on the verge of signing Marco Verratti. I felt the world was conspiring against me and that no one could possibly be suffering more than I was in that moment.
But then I heard the rumors of you signing Neymar. I must admit that I ignored them at first. I had heard similar rumors about myself and Messi in years past and they were rubbish, so I assumed this was more of the same. But they persisted. And with each passing day of Neymar not proclaiming his undying loyalty to Barca, my bottomless sadness began to dissolve away.
Then, after weeks of distracting Barcelona from making their own preparations for the new season, it happened. You signed Neymar for more than double the world record fee. When you finally made the announcement, I felt a joy I had not felt since I willed Eder to score the winning goal in the Euro 2016 final. This deal has everything I could have dreamed of and more. It weakened and embarrassed my biggest competitor in La Liga and the Champions League. It gave me a reason to get more money from Real Madrid. It made Pique look almost as dumb as he actually is. It showed that Messi, Neymar and Suarez aren't the three perfect best friends forever. It puts Neymar in a second-rate league where he can't win the Ballon d'Or. And it all but guarantees me every trophy I could possibly want for the next several years.
For all of this, I must say thank you. This is the nicest thing anyone has ever done for me. You can't imagine how painful it was for me to watch Barcelona come back from 4-0 down to beat you in the Champions League last season and this more than makes up for that. I wish there was some way I could repay you for this wonderful gift, but, again, I have no intention of ever playing for you. So I have included one free ticket to the Cristiano Ronaldo Museum instead. It expires in a week, so use it as soon as you're finished with the Neymar stuff. You're welcome.
Happily not yours,
Cristiano
P.S. Please forgive Florentino Perez for not writing to express his gratitude, as well. Ever since the announcement he's been laughing so hard that he's finding it hard to breathe.
---
Contributors
Howler
TAGS
WELL, IT DEPENDS ON WHAT YOU MEAN BY "FREE."
Enter your best email for full access to the site.