Some helpful advice on navigating a delicate situation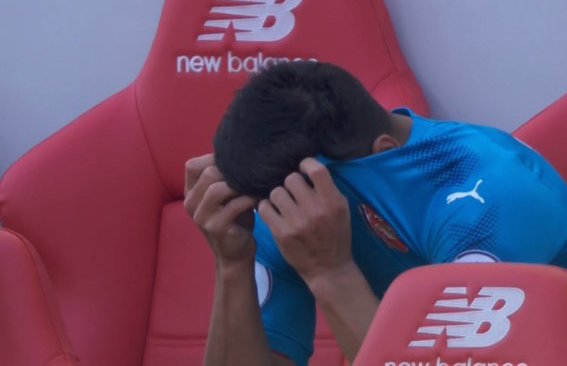 In a summer transfer window filled with many shocking moves, several that seemed all but guaranteed never materialized. Despite making their desire to leave crystal clear, the likes of Diego Costa, Alexis Sanchez, and Philippe Coutinho have all gone nowhere.This could lead to some awkward situations when(/if) they rejoin their respective clubs after the international break. But here at Dirty Tackle, we specialize in smoothing over these types of matters. So we offer the following advice free of charge.
Coutinho at Liverpool: This one's easy. As Barcelona mounted their futile attempt to pry the Brazilian away from Liverpool this summer, it was claimed that a back injury was preventing the Coutinho from starting the season with the Merseyside club. Though this injury has miraculously healed while he's been on international duty (he scored in Brazil's 2-0 win over Ecuador), back injuries remain a medical mystery. So Coutinho must follow a three-step process to fix this situation.
Step 1—Show up to Liverpool's next training session wearing one of these bad boys: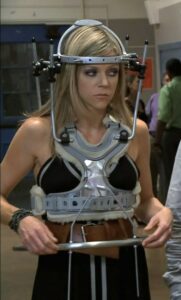 Step 2—Announce the opening of the "Philippe Coutinho Foundation For Research Into Back Injuries That Only Hurt Between July and September." Then ask Barcelona to make the first donation. After all, they have about £140 million lying around that they didn't get to spend yet.
Step 3—Score a bunch of goals this season and then bite someone at the World Cup next summer and a move to Barcelona will be automatic. Just ask Luis Suarez.
Alexis Sanchez at Arsenal: This is a little more tricky. Alexis has been moping around the Emirates during Arsenal's miserable start to the season, so he can't pretend to recover from a physical ailment and act like everything is OK again. He needs something more elaborate. He needs to have his agent convince one of the crazies on Arsenal Fan TV that Alexis Sanchez never existed. That he was simply a collective hallucination induced by the insanity of Arsenal's consistent underachievement year after year. Said wackadoodle will then spread this story via the wildly popular YouTube channel. Sure, it will definitely be laughed at initially, but if they repeat it enough it will become widely accepted. Just like the concept of "net spend."
Once everyone believes that Alexis never existed, Arsenal can happily take him and his wages off their books and he can slip away to start a new life as a cat-loving Man City player named "Atom Humber."
Diego Costa at Chelsea: This is the most difficult of the three since it seems that it's not just Costa who doesn't want to be at Chelsea, but manager Antonio Conte who doesn't want him there, either. And yet…there he is. Still at Chelsea.
There's only one way to fix this situation. Costa and Conte must be locked in a room with an alien life form hellbent on destroying all of humanity. At first, Costa and Conte's tempers will likely get the best of them and they will try to attack each other. But when they realize that this just plays into the plans of the gargantuan, 12-legged, super intelligent creature intent on destroying both them and everyone they love, Costa and Conte will decide to put aside their differences and rejoin forces to kill the superior being. Each will save the other from certain doom in this furious battle, reminding them of what a great team they made in Chelsea's title-winning campaign last season. When they emerge from the room, victorious and covered in alien blood, they will have a renewed appreciation for each other and all animosity will be forgotten.
---
Follow Brooks on Twitter @BrooksDT. 
Contributors
Howler
TAGS
WELL, IT DEPENDS ON WHAT YOU MEAN BY "FREE."
Enter your best email for full access to the site.