https://www.gettyimages.com/detail/photo/472040912
Chelsea confirmed the inevitable with a 1–0 win against Crystal Palace to clinch their fourth Premier League title (fifth top division title overall) with three matches left to play. It's Chelsea's first league title in five years and first since Jose Mourinho returned to the club last season, bringing an added level of satisfaction.
https://www.youtube.com/embed/D6FsxmVG7PI
When the final whistle blew at Stamford Bridge, Jose Mourinho immediately went to his son in the stands and John Terry formed a hug triangle on the pitch.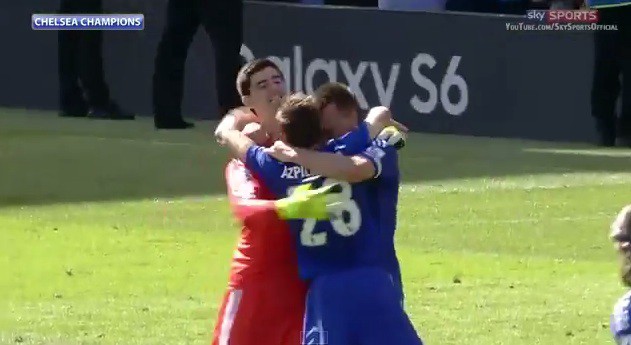 Owner Roman Abramovich, meanwhile, found it difficult to contain his satisfaction in being insanely rich.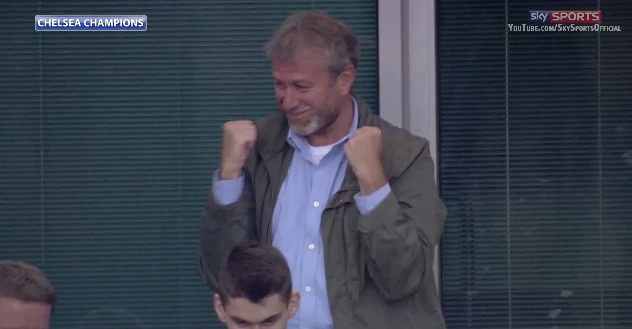 Once Sky Sports got a microphone in Terry's face, he took a shot at former Chelsea manager Rafa Benitez. (Terry has played every minute of every match this season.)
But he concluded the interview by sending condolences to Rio Ferdinand, whose wife died on Friday night.
Mourinho had his Eric Cantona moment.
Back in the dressing room, Gary Cahill aggressively blasted a camera with champagne.
And now, all that's left to do is the open-top bus parade, which, in honor of Chelsea's season, will not move.