If it continued… (Juventus v Real Madrid)
June 5, 2017
What would've happened if the Champions League final didn't stop when it did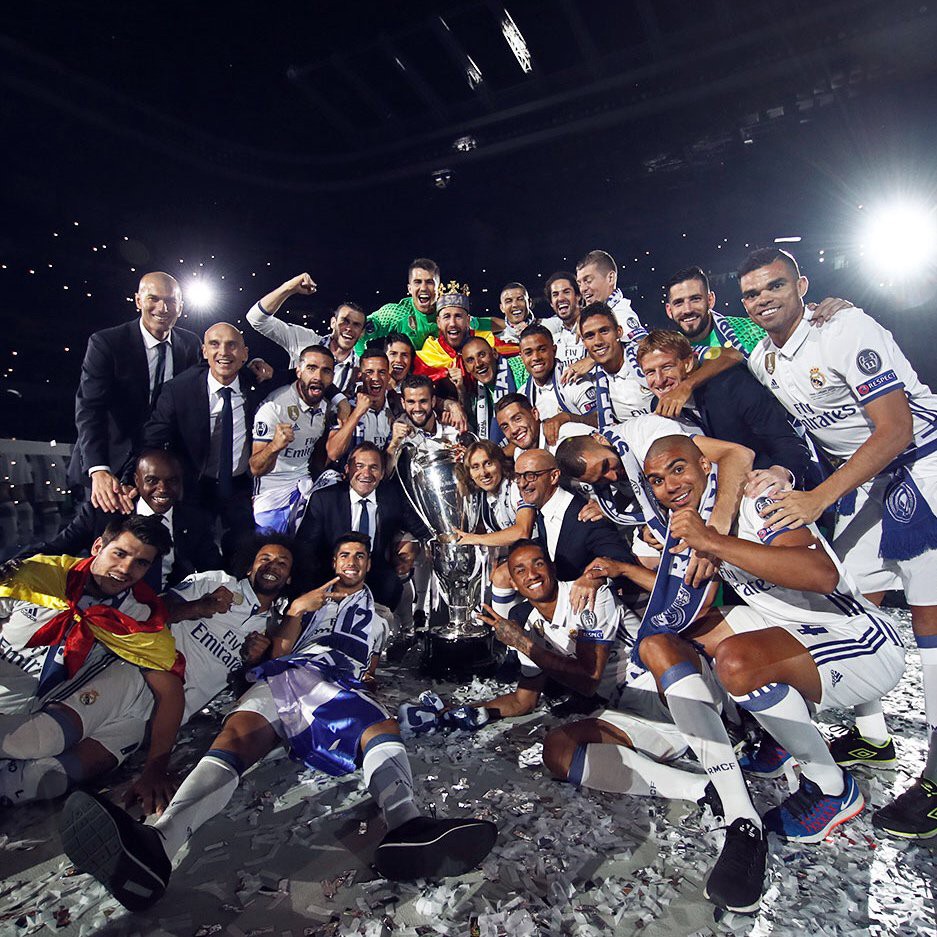 (Real Madrid/Twitter)
Real Madrid became the first club to win 12 European Cups and win the Champions League in consecutive seasons, and they did it in convincing fashion, beating Juventus 4–1. The Italian side got off to a solid start and even produced a spectacular equalizer from Mario Mandzukic after Cristiano Ronaldo scored the first of his two goals. But shortly after the hour mark, Real Madrid scored twice in a span of three minutes. Then, in the 83rd minute, Juan Cuadrado became the first substitute to be sent off in a Champions League final before Real Madrid scored one final goal for good measure.
Though the second half was anti-climactic, we still have to ask "What if it continued?"
97'—Cristiano Ronaldo gets into an argument with Real Madrid's two-goal hero Dee Flection, whom Ronaldo feels is overshadowing him. Flection threatens to go to Barcelona next season and take his close friend Off Sidé will him.
101'—Zlatan Ibrahimovic appears out of nowhere to score a scorpion kick goal from the halfway line just to show Mario Mandzukic who the king of wonder goals really is. The match officials decide the goal is too good to disallow, so they count it for both sides. Juventus 2–5 Real Madrid.
103'—Gonzalo Higuain continues to do nothing.
104'—Luka Modric continues to do everything.
105'—The familiar feeling that he will never win the Champions League overcomes Gigi Buffon, but then he remembers that he's won eight Serie A titles (10 if you count the two that were revoked), four Coppa Italia titles, one UEFA Cup, and one WORLD FREAKING CUP. He also remembers that he could play for another 25 years if he wants, and saving a penalty from Cristiano Ronaldo's son in the 2033 Champions League final will be sweet revenge. Sweet revenge, indeed.
RT If you feel sad for Buffon!

 — @8Fact_Footballl
108'—Keylor Navas checks over his shoulder for his own personal boogeyman: David De Gea. He is convinced that if he looks in a mirror and says De Gea's name five times, the Spaniard will take his job. He is also convinced that if he doesn't look in a mirror and say De Gea's name five times, the Spaniard will take his job.
111' — During a brief stoppage in play, Zidane wins the World Series, Dakar Rally, and the WWE Intercontinental Championship belt.
113'—Alvaro Morata checks to make sure no one can see that he's wearing his Juventus kit underneath his Real Madrid one just incase his former club win the match.
116'—Gonzalo Higuain continues to do nothing.
117'—Luka Modric continues to do everything.
120'—Somehow still on the pitch after getting booked in the first half, Sergio Ramos gets Leonardo Bonucci sent off by punching himself in the head and claiming that Bonucci used telepathic powers to make him do it.
121'—Leonardo Bonucci's Torino supporting son laughs maniacally.
124'—Sergio Ramos scores by heading in a corner kick just to stay on brand. He then celebrates by putting on an "SR4" crown that he made himself after a particularly inspiring trip to Burger King. Juventus 2–6 Real Madrid.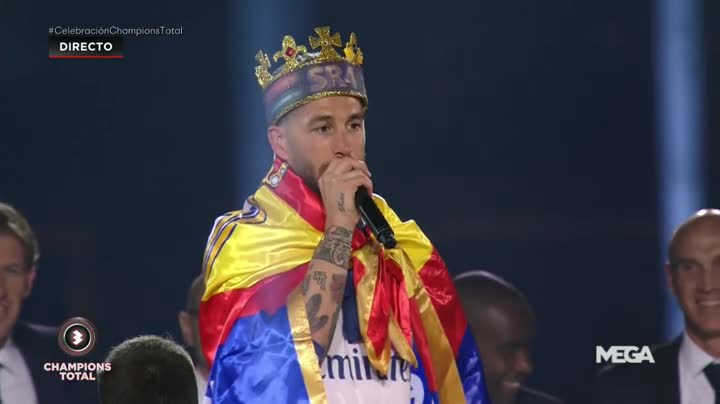 131'—Realizing that he should do something for the club that spent €90 million on him last summer, Higuain eats Luka Modric whole. Modric lives comfortably inside of Higuain for the duration of the offseason.
133'—Zidane wins the World Chess Championship, the Academy Award for Best Picture, and the Iowa State Fair pie eating contest.
134'—Gareth Bale injures himself adjusting his hair.
136'—Jose Mourinho begins to write a preliminary list of insults for Zidane and Cristiano Ronaldo in preparation for the UEFA Super Cup match between Man United and Real Madrid. He decides that say he would rather win the Europa League once than win the Champions League twice in a row would sufficiently melt their brains enough so Man United can win.
140'—The match is abandoned when opening ceremony performers the Black Eyed Peas reappear, this time with a midriff-bearing Sir Alex Ferguson replacing former member Stacy Ferguson on the song "My Humps," driving everyone out of the stadium.
Contributors
Howler
TAGS
WELL, IT DEPENDS ON WHAT YOU MEAN BY "FREE."
Enter your best email for full access to the site.