Home
Dirty Tackle
Several things Cristiano Ronaldo wants in addition to a guard of honor from Barcelona
Several things Cristiano Ronaldo wants in addition to a guard of honor from Barcelona
December 19, 2017
A holiday wishlist of sorts from Cristiano Ronaldo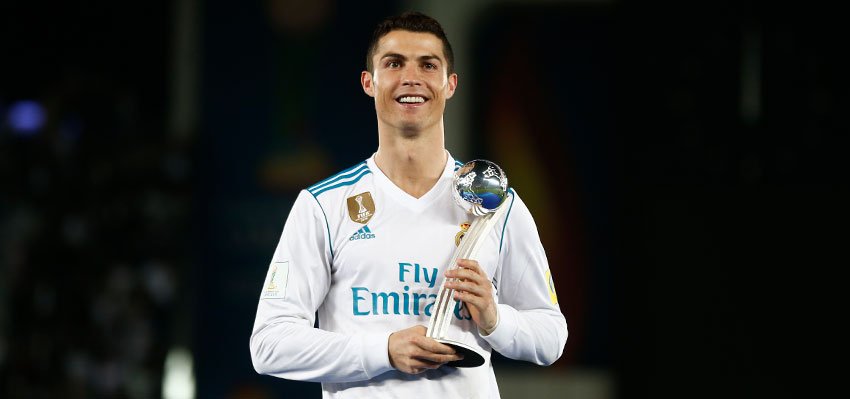 Cristiano Ronaldo scored the only goal of the Club World Cup final to help Real Madrid beat Gremio and win the competition for the third time in his career. After the match, he looked ahead to the weekend's Clasico and said, "It would be nice and I would like Barcelona to give us a guard of honor."
Despite being an intercontinental title, this is something that has been done by La Liga clubs after both Real Madrid and Barcelona have won the Club World Cup in the past. But given the nature of the rivalry between Real and Barca, it's already been confirmed that this won't be happening. So with that one out of the question, here are several other pipe dreams that Cristiano Ronaldo would like to come true:
-Luka Modric to declare that Cristiano was better than him at the Club World Cup and trade his Golden Ball award for Cristiano's Silver Ball.
-North Korea to chill with the nuclear weapons so people can pay more attention to Cristiano's Instagram posts.
-FIFA to rule that Lionel Messi's use of human growth hormone was illegal, forcing him to vacate all of his awards and accolades before serving a lifetime ban from football.
-Everyone to stop making fun of that sculpture of Cristiano at the Madeira airport.
-Infinite children.
-The establishment of a parallel universe, allowing Cristiano to both play for Man United and not play for Man United at the same time.
-Universal adoption of the new cryptocurrency Criscoin.
-Everyone to not even mention that sculpture of Cristiano at the Madeira airport. Like, for real. Just pretend it doesn't exist.
-France Football to institute a new policy stating that when you win seven Ballons d'Or, you get an eighth for free.
-Barcelona to voluntarily disband their club out of shame for daring to oppose Real Madrid and probable being the ones behind all the memes about the sculpture of Cristiano at the Madeira airport that doesn't exist.
---
Follow Brooks on Twitter @BrooksDT.
Contributors
Howler
TAGS
WELL, IT DEPENDS ON WHAT YOU MEAN BY "FREE."
Enter your best email for full access to the site.