Plus a recap of what you might have missed this week from your friends at Howler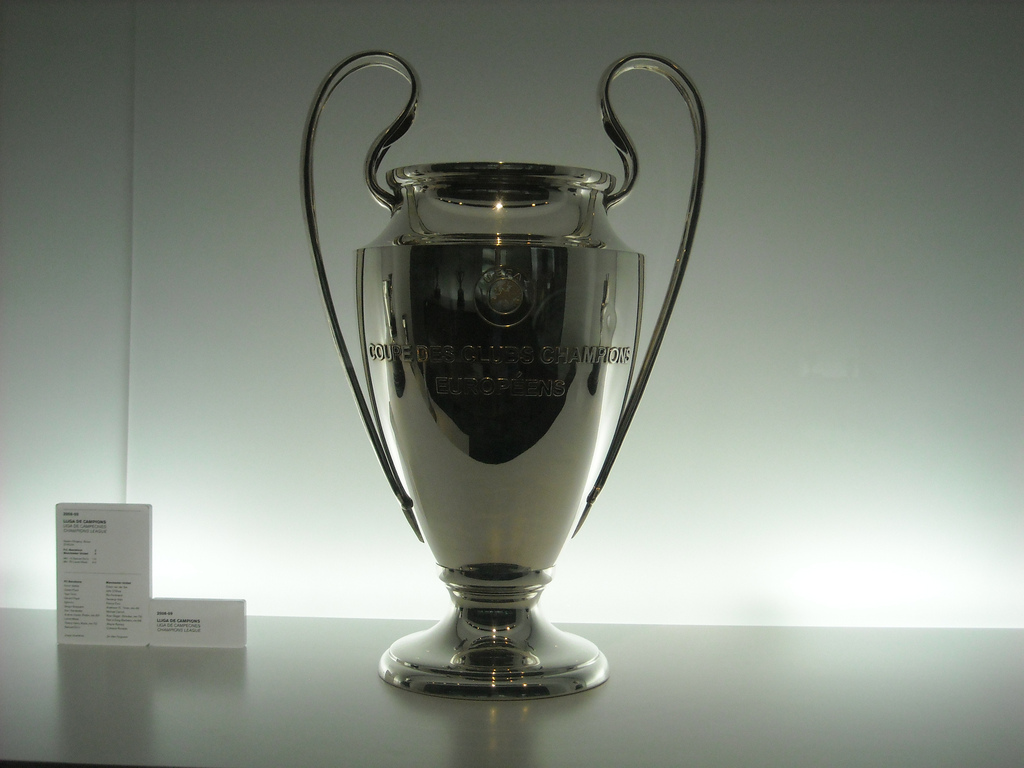 Here's a sample of what subscribers to the Howler bulletin get in their inbox each week. Click here to sign up.
This week, the Champions League playoffs concluded and the 32 teams that will compete in the group stages next month stepped forward. Five English teams took part in the group-stage draw that was held on Thursday—and none of them was Arsenal. We'll leave it to our readers to determine whether the Gunners' absence is due more to a single bad season or a more troubling decline relative to their Premier League competitors. Either way, it was odd to see the balls come out and not hear Arsenal's name called for the first time in 21 years.
With five strong Premier League teams in the group stages, England has a chance to reclaim some prestige in Europe that has slowly eroded over the past few years. But it won't be easy. You can look at any of the Premier League teams in the competition and make an argument for them going all the way—with some, like Liverpool, you have to squint a little to do it—but there are no clear contenders in the pack.
The Champions League also provides an opportunity for clubs from the far reaches of UEFA's territory, like Qarabağ and APOEL, to step out onto perhaps the grandest stage in soccer. But how much good does this exposure really do for smaller clubs if they never make it past the group stage? Does Champions League soccer really raise a club's profile if it finishes at the bottom of its group? The Real Madrids and Bayern Munichs and Barcelonas dominate this competition as they dominate their respective domestic leagues. As much as we all revel in the spectacle of the Champions League, we find ourselves drawn to many of the same questions we asked last week—are some clubs too big? Should the biggest countries have the Champions League all to themselves?
But hey, if the hopelessness of the Champions League is too much for fans to bear, there's always the Europa League. It has Arsenal this season! And who knows, maybe Gylfi Sigurdsson will do something magical again.
This week on www.whatahowler.com
Join Howler's EPL Fantasy League! No salary cap, no restrictions—just pick your Best XI. Click here to download the app and you'll automatically be joined to our league.
Julian Green and Christian Pulisic: A study in contrasts. 
Get your recommended daily dose of Spurs angst on this week's Double Pivot pod.
Using the World Cup as a vehicle to conduct international diplomacy has some hard limits. Here's why.
The ongoing Eni Aluko scandal demonstrates why it's so hard to speak up about harassment and bullying.
Target is now investing heavily in US youth soccer. It could be a game changer.
German fans are fucking pissed at the DFB.
Today's episode of DUMMY features 10-minute interviews with the authors of the four previous stories.
---
Follow James on Twitter @thaumatropia.
Contributors
Bridget Gordon
TAGS
WELL, IT DEPENDS ON WHAT YOU MEAN BY "FREE."
Enter your best email for full access to the site.