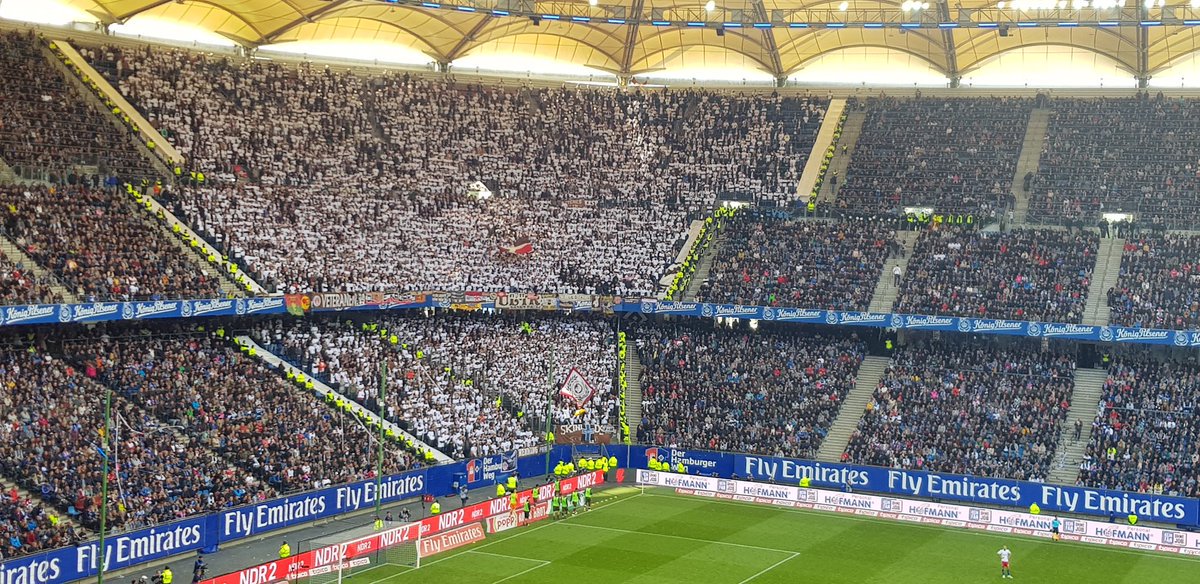 There's something special about a rekindled derby. It brings out a certain passion and creativity that had been pent up. When spite meets lots of free time, the magic of football really shines.
Hamburger SV, playing in 2. Bundesliga after being relegated last season, played host to their cross-town rivals FC St. Pauli this past weekend. The two haven't faced each other in a competitive match in seven years.
While in some respects the build-up to the game was typical European derby fare— and really, what's a little mob action between friends, anyway?— some Hamburg fans wanted to do something special for this fixture. Really spice things up, you know?
Their big idea— pop off some stink bombs at the train station as St Pauli fans were pulling in.
According to the report from Bild (via BBC Sport), the stink bombs were set off at the train station in Bahrenfeld just as St. Pauli fans started to arrive, with visiting supporters reporting a "beastly" smell. The fragrant bouquet was also reportedly present in the away fans' section at the Volksparkstadion. Another report from a local paper also said fans reported poop— poop!— spread out on the floor near the entrance to the away block.
If the Law of Escalation holds water, we're about to see a wave of hijinks spread through supporter culture in Europe. Whoopie cushions. Cherry bombs in the toilets. These things running amok in the stands. Chaos, I tell you!