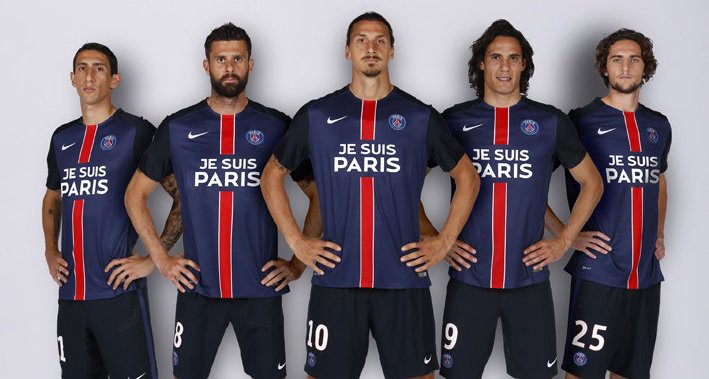 For their next two matches, PSG will replace their Fly Emirates shirt sponsorship with the words "Je Suis Paris" in tribute to the victims of the recent Paris attacks. The club previously featured this message in smaller lettering under their crest on both their shirts and anthem jackets for their Lorient last weekend.
https://www.gettyimages.com/detail/photo/498177298
https://www.gettyimages.com/detail/photo/498266230
Emirates, as well as secondary sponsors Ooredoo and QNB, who will also forego their usual representation, gave their consent to the move, which will probably bring them more positive exposure than having their name on PSG's shirts for these two games against Malmo in the Champions League and Troyes in Ligue 1. The game against Troyes will mark the club's first home match since the attacks and special tributes are planned.