https://www.gettyimages.com/detail/photo/589067426
Newly promoted shambles club Hull City beat reigning champions Leicester 2–1 to begin the season in the increasingly nonsensical Premier League. To fully understand how insane of a result this is, you need to know a few things about Hull.
-Hated owner Ehab Allam is in the process of selling the club, albeit not quickly enough for the club's supporters, who protested at the stadium both before and during the match.
https://www.gettyimages.com/detail/photo/589067018
-Given the ownership situation, Hull have bought exactly zero players so far this summer, forcing them to fill out their bench with what were most likely computer generated names.
-As a result of the lack of signings, Steve Bruce, the man who got them promoted, quit the club in frustration, leaving Mike Phelan to start the season as caretaker manager.
So with all that serving as Hull's sinkhole of a foundation for their return to the Premier League, you can understand why Phelan couldn't even look at his squad before the match.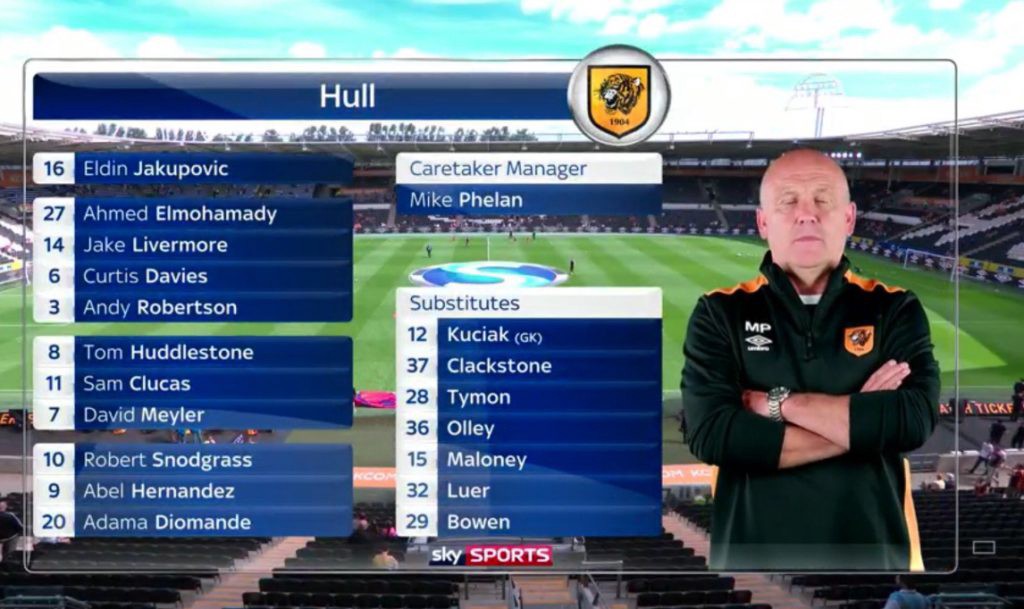 But then something incredible happened — Hull opened the scoring with a Captain Tsubasa style double overhead kick just before halftime.
Immediately after the break, Leicester were awarded a penalty and Riyad Mahrez converted from the spot to equalize, but in the 57th minute Hull scored again and hold on for the shocking victory, leaving Jamie Vardy to punch himself in the head.
This result puts Leicester well on their way to an even worse title defense than Chelsea managed last season and gives Hull some confusing emotions. The Premier League is back, my friends, and it's still on hopped up on bath salts.